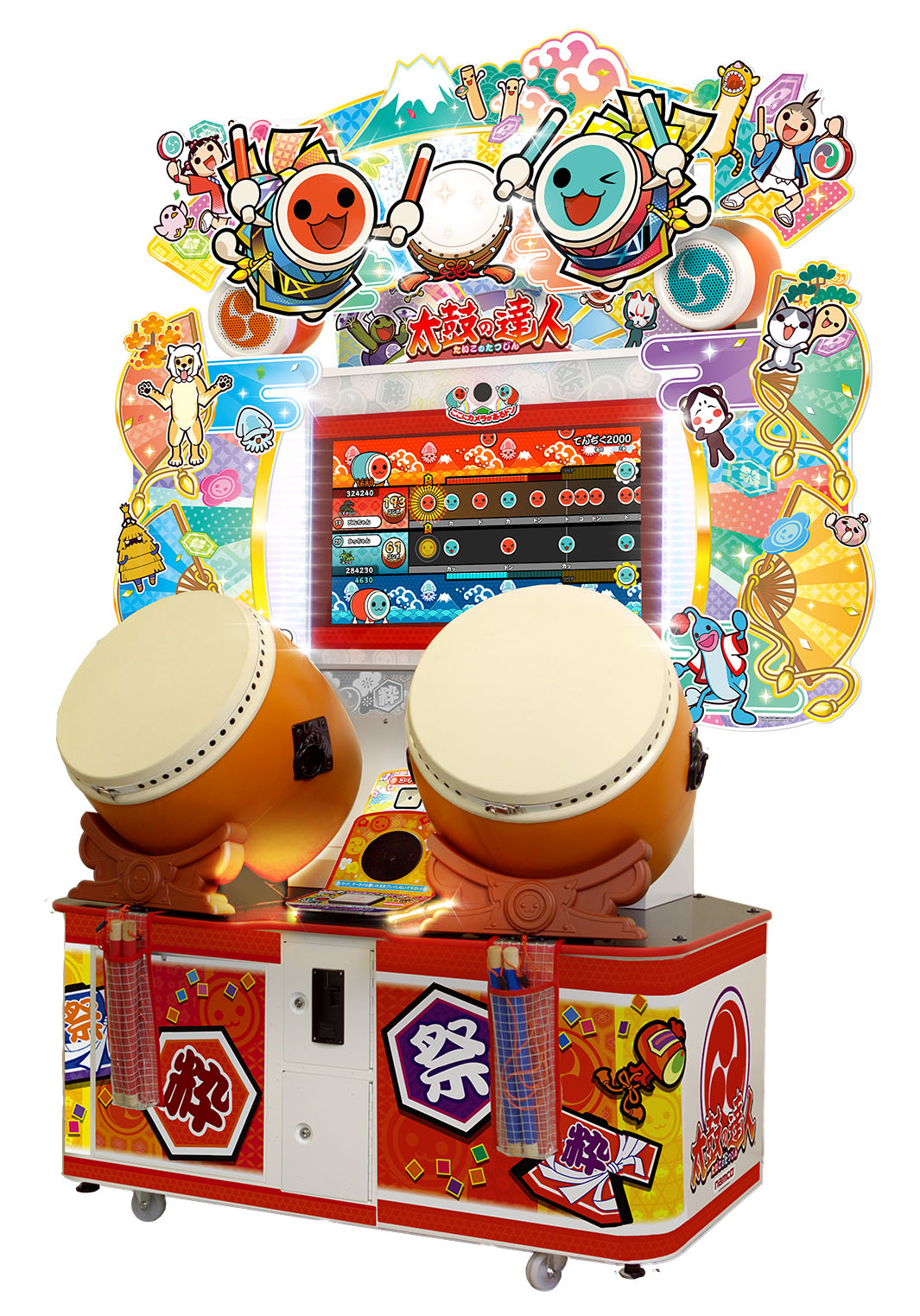 Number 11 is back from JAEPO 2020 and is ready with an official recap about the new version coming
March 24 2020
. Here we will be reordering the things a bit to highlight the more important new things.
Scoring System Revamp Confirmed
The new scoring system for the 4th generation is finally confirmed by the Taiko Team. In this new system, all scores will net to a total of about
1,000,000 points
no matter what song or difficulty you choose. There will no longer be score bonuses given to
hitting harder on large notes
,
Go-go Time
or
keeping high combos
.
(NB. JAEPO trial players also report removal of bonuses to popping balloon notes and Kusudama notes)
The new system resembles the tournament-friendly Shin-uchi (真打) system from AC14 and the whole of 3rd generation, but with even more bonuses removed from the calculation. Going forward in 4th generation, both the "default" score system and the 3rd generation Shin-uchi system
will no longer be available
. The Taiko Team considers the change to unify scoring in normal play and tournament play, as well as to streamline tournament proceedings by having one less thing to change.
Note that all the play records on your 3rd-generation Donder profile will be kept, the scores will be recalculated by the new scoring system.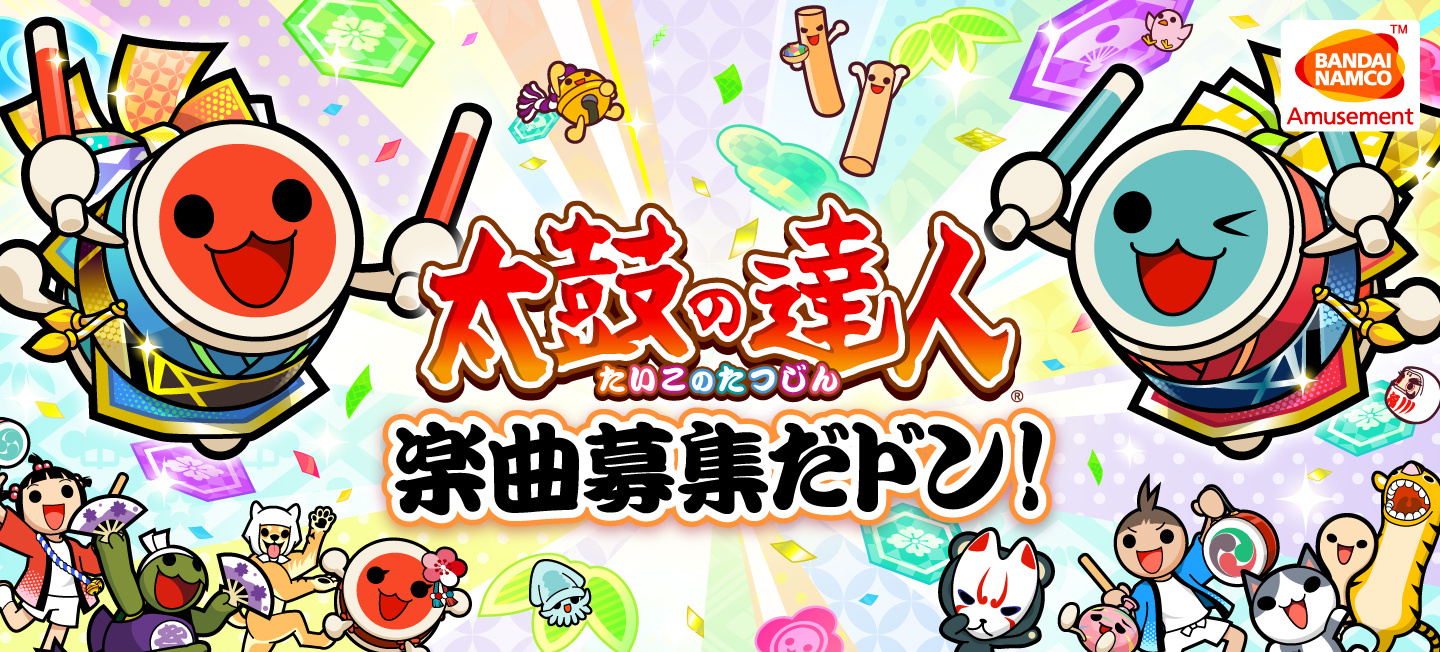 Release Commemoration Song Contest
Announced by Etou at the end with a thunderous "Hold It", a
song creation contest
will be held together with the release of the new arcade version. The song contest now has a dedicated site at
https://faithcreation.jp/taikonotatsujin/
, together with a preliminary schedule:
March 24 2020: Reveal of Detailed Contest Terms and Conditions
March 24 to April 30 2020: Entry Submission Open
May 2020: Screening of Entries
June 2020: Results Announcement
Fall 2020: Inclusion into Taiko no Tatsujin
Unlike the four past song contests (2011, 2013, Dokodon Fighters and 2016), this contest is not affiliated with Creofuga but with
Faith, Inc.
, a content management company. Curiously to this day Creofuga still shows Don-chan on their main site due to their previous involvement.
Everything else that is officially confirmed by Taiko Team
The color-based version revamps coming once every year or so will be retired.
Again, the official name for the update is the "March 2020 Version Modification Kit" (2020年3月Ver.改造キット); "Nijiiro ver." (ニジイロVer.) is only a nickname for easier references.
The key visual involves traditional Japanese motifs like mountains (like Mount Fu**), splashing white waves, fans, pines and plum blossoms.
LED lights on either side of the monitor will control its brightness during gameplay to reduce discomfort caused by glare.
Code Reader (コードリーダー) between the two drums are expected to come into use in future events.
New 120 FPS monitor with support of 120 FPS from the new arcade system board for reduced afterimage on speedy notes and a never-before-seen high response rate
The upgrade to the 4th-generation version makes use of a modification kit only, so the operators can keep using their still-operational cabinet and drums from the 3rd generation. This should entice more operators to upgrade.
New gameplay options:

Note Placement Adjustment (音符位置調整) makes the notes appear slightly left or slightly right
Speed (はやさ) allows for settings at 0.1 intervals between 1.0~2.0, and at 0.5 intervals between 2.0~4.0
Performance Skip (演奏スキップ), when turned on, lets you skip the current song with

10 alternating left/right rim hits on the other drum

. Any hits on your own drum (even when there are no notes) will reset that counter, which should help prevent unintended skips.
Don-chan's Voice (ボイス) can be turned on or off
All gameplay options (new or old) can only be used by Banapassport (or equiv.) users.

Rainbow-colored Donderful Combo Crown (ドンダフルコンボ王冠) added for getting all Goods. Donderful Combo Crowns will be retroactively granted for past DFCs but it may take more time to do so for the earlier achievements.
Score Rank (スコアランク) added where one out of seven levels will be awarded when the score passes designated levels. Score Ranks are not retroactively granted to past scores.
Overall Result Panel (総合成績パネル) shows the total number of each of three crowns and seven Score Ranks obtained by difficulty.
All titles from the 3rd generation will be kept.
Ranking Dojo and AI Performance Battle will be disabled at the release of the new version but will return in the future with upgrades.
Asia ver. is not forgotten. (:3)
The switch to horizontal text is done as part of the preparation to further spread (arcade) Taiko no Tatsujin to overseas; the justification includes to make English titles more easily read. Note that there is currently no concrete schedule or plans of outside-Japan release, due to the time needed to ship the replacement parts and other additional preparatory steps needed.
Pre-release Retweet Campaign until February 16, for a chance to win one of seven sets of 15 Don-chan/Kat-chan badges (with which you can make out the "Don-Katsu Area" in Saitama 2000)
Link to original post