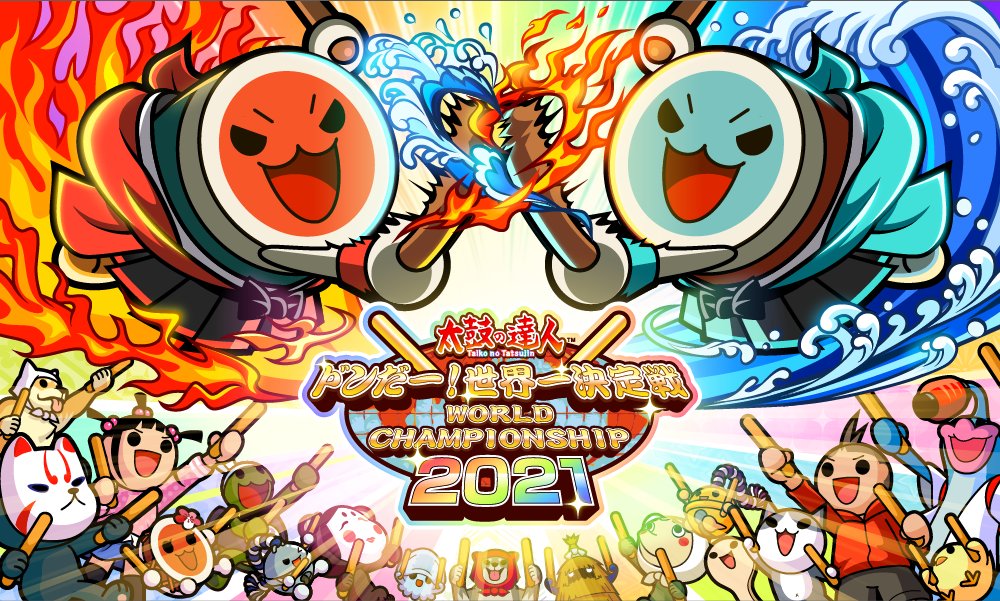 ...sigh, why does this have to surface on the day of cakes
Skipping the chit-chat, the Donder! World Championship 2021 tournament will have to be postponed to at least 2022 due to the unsubsiding effects of the COVID-19 pandemic.
This perhaps comes to little surprise, as no fewer than 19 regions in Japan are still under emergency declaration, and restrictions on operating arcade centers and holding mass-gathering events are also in effect across the world. The tournament was planned on the assumption that the situation would improve by October 2021, but that has not happened.
While the tournament proceeding suffered, the Taiko Team is not going to let that stop Donders from getting access to the set-piece tracks. Aside from the three tracks that are already released, the other nine will still be released periodically between November 2021 through March 2022:
アンリミテッドゲームズ Unlimited Games
仮想現実のテレスコープ Kasou-genjitsu no Telescope
弧 Ko
晨星ト鵺 Shinsei to Nue
燃えよサファイア Moeyo Sapphire
Challengers
Hello, Mr.JOKER
Player's High
punk bastards
Link to original post