Sunday, June 16, 2019
Artist: Harunaba (はるなば)
Vocals: Chihiro Ishiguro (石黒千尋)
Posted by

nigelliusnitrox
at 12:00 AM
0 comments

Saturday, June 15, 2019
Due to time constrains, we couldn't have our usual "last goodbye" feature to the nth arcade-exclusive song that is about to leave Taiko gaming for good, due to its imminent removal.
Rest assured that every knot comes to our comb, though...
Posted by

Nintendo 5-Star
at 10:00 AM
0 comments

Friday, June 14, 2019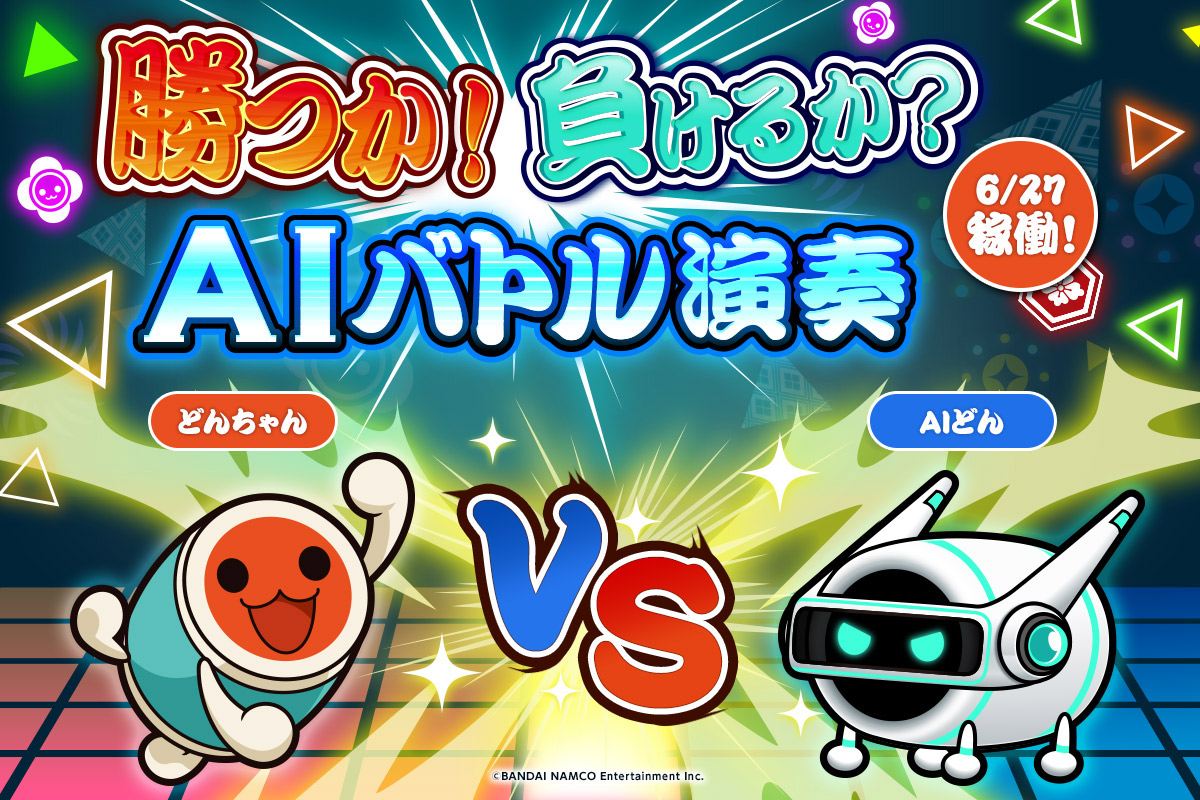 While we've heard before of June 27th as the day of the
latest song removal round
for Taiko arcades, today we're also informed that said day will also mark a more positive change to the Taiko scene: the introduction of the
AI Battle Performance
(AIバトル演奏), Green Version's signature game mode!
Courtesy of Etou, today we also have a general description of this game setting, aimed to polish the players' drum-hitting skills.
Posted by

Nintendo 5-Star
at 10:43 AM
0 comments