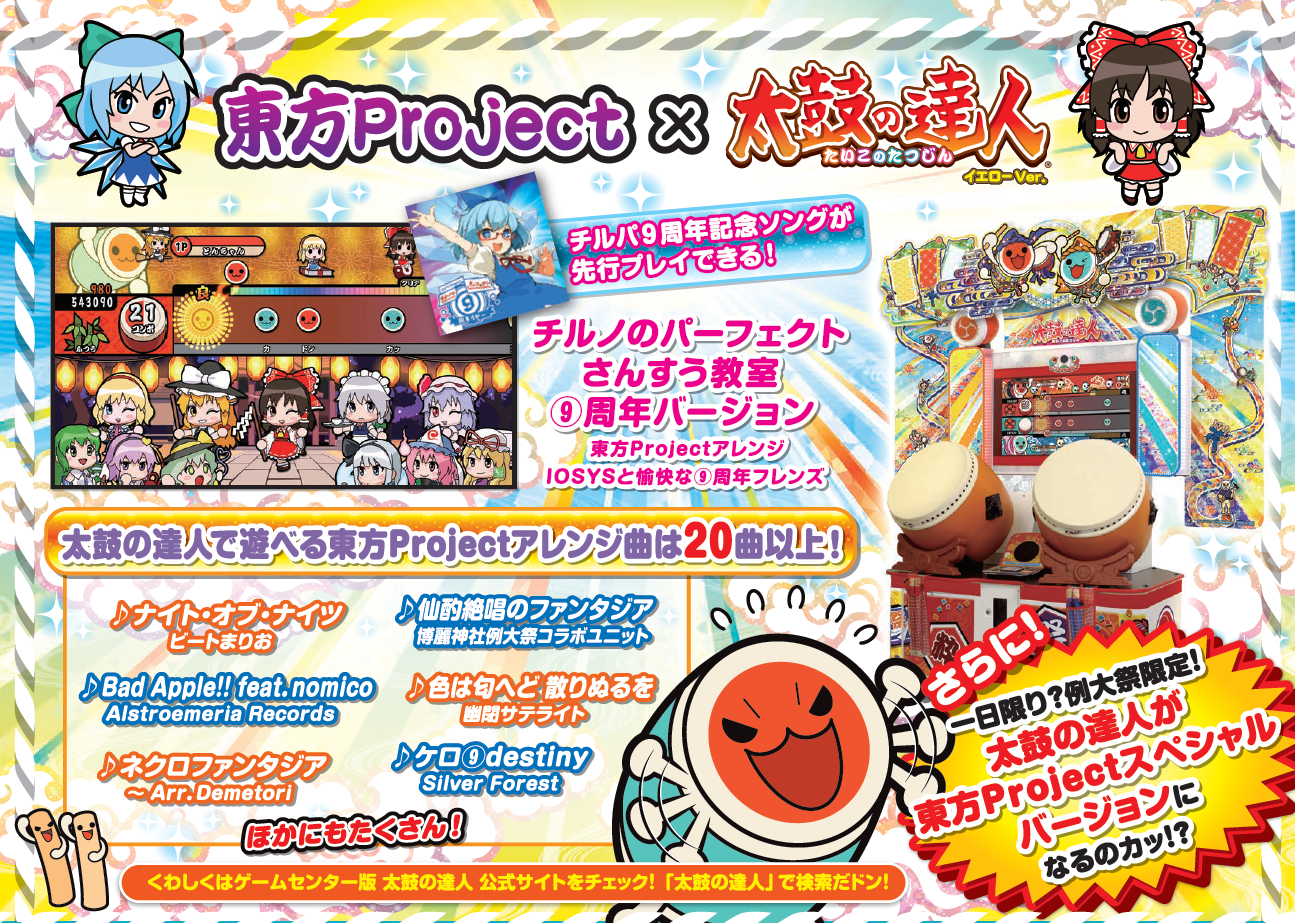 Today's weekly blog entry is mainly made out of a visual reminder of the IOSYS Touhou Project arrange collaboration coming to the 14th Reitasai's promo Taiko no Tatsujin builds, alongside the other previously-released arrange songs. Also, we now happen to know what the song's official title is going to be:
Cirno's Perfect Math Class ⑨ Anniversary Edition
(チルノのパーフェクトさんすう教室 ⑨周年バージョン).
Once again, we remind you that this song's outing is currently scheduled to public Taiko (and Synchronica) arcades as well, set to an unspecified future date.
Link to original post