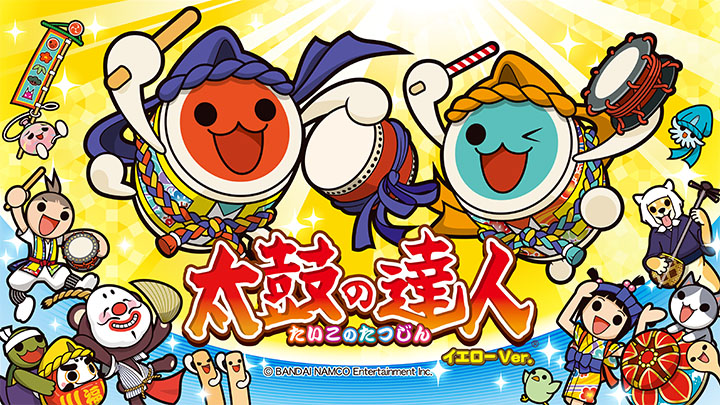 Today's choice for our weekly Taiko Team blog article feature has been made for the fact that most of the next update's content will actually be revealed some time in the future...
That, however, doesn't mean that we don't have anything else interesting to say about it today!
First of all, Game Version 2.xx is making its appearance on
April 26th
, starring new song licenses and a Namco Original. Since, however, Etou wants to save the not-NO songs' reveal for another time, we're left to a brief talk about the Original track that is about to make its debut:
Ooka Ranman
(桜花爛漫)
The Notecharter Sentai Collaboration project is about to be released to the public, and thus the three charters of its forked-path modes were summoned to leave an impression of their works.
For the Normal route, Masubu-Chuji (Yuji Masubuchi's charter nickname) wanted to make a chart that makes people exclamate: "If it wasn't for that one part, it was a Full Combo!", while Dark Attribute wanted his Advanced Route chart to give a constant feeling of darkness with many continuous note portions, being inspired from his past work on Neko Kujira's Ura Oni. Finally, Takemoto made the song's Tatsujin course notechart with the idea of emphasizing the bouncy rhythms of the newcoming Butou song.
For a small dose of cold shower, however, Etou today had to declare that Namco Original
8OROCHI
still has some tweaking to do before its public release and thus it won't make it for the Ooka Ranman software update, unlike what has been stated in the last livestream.
The last update-related feature being added today is the addition of 4 new permanent Dojo Ranking Gaiden additions which will join the ones already available on Yellow Version. All four trials feature a trio of songs that have been used in different phases of the previous arcade World Championship shenanigans, so we'll just list the names (with reveal pictures) below:
Challenge! World Competition 2017 Qualifiers ① (挑戦!世界大会2017予選①)
Challenge! World Competition 2017 Qualifiers ② (挑戦!世界大会2017予選②)
Challenge! World Competition 2017 Area ① (挑戦!世界大会2017エリア①)
Challenge! World Competition 2017 Area ② (挑戦!世界大会2017エリア②)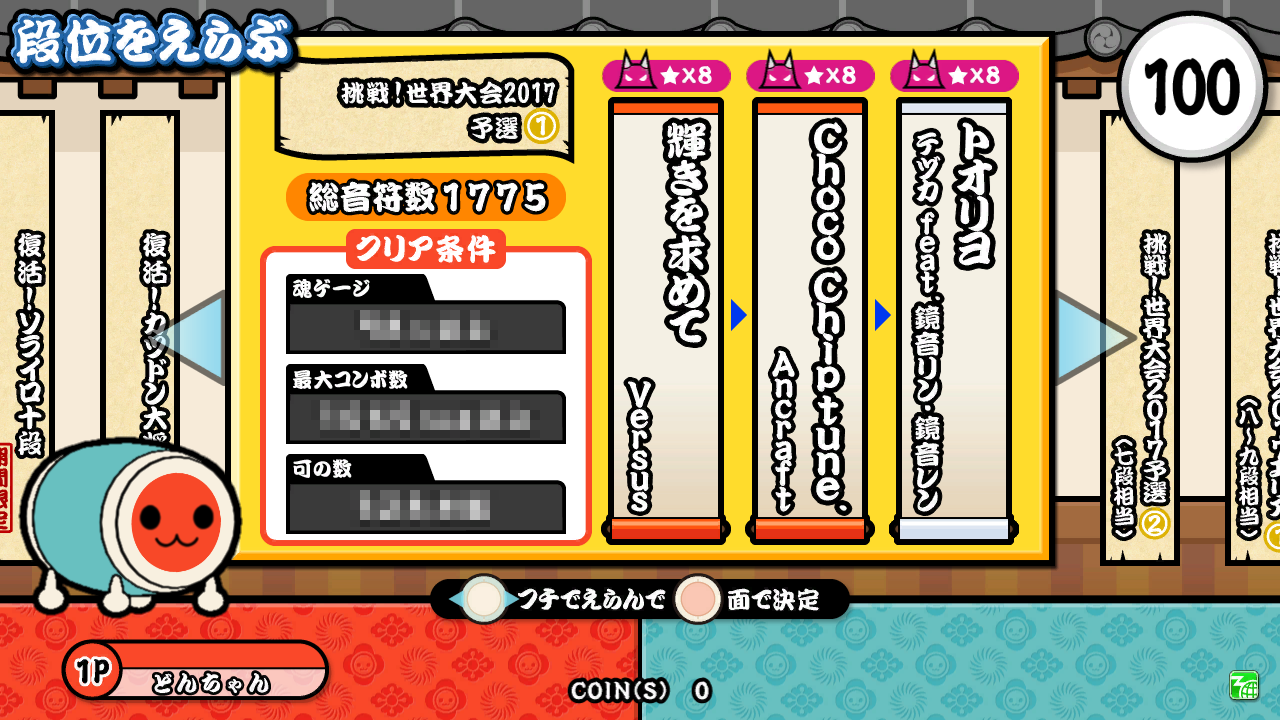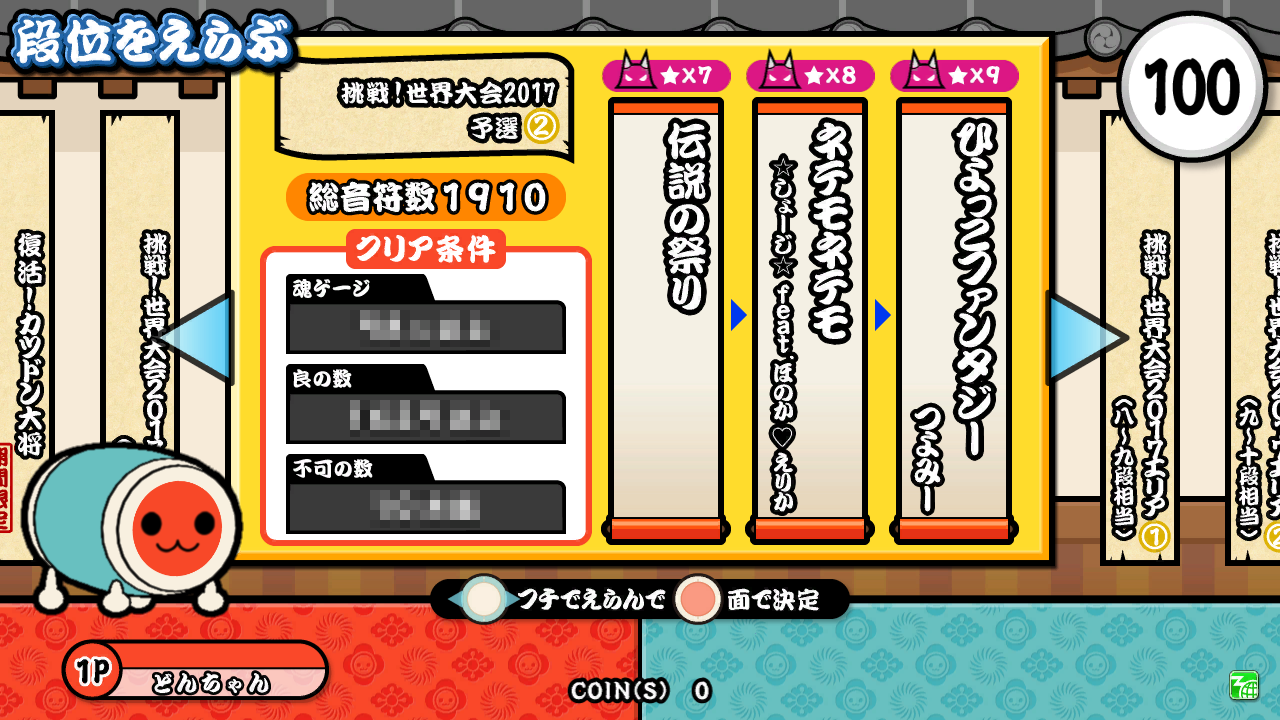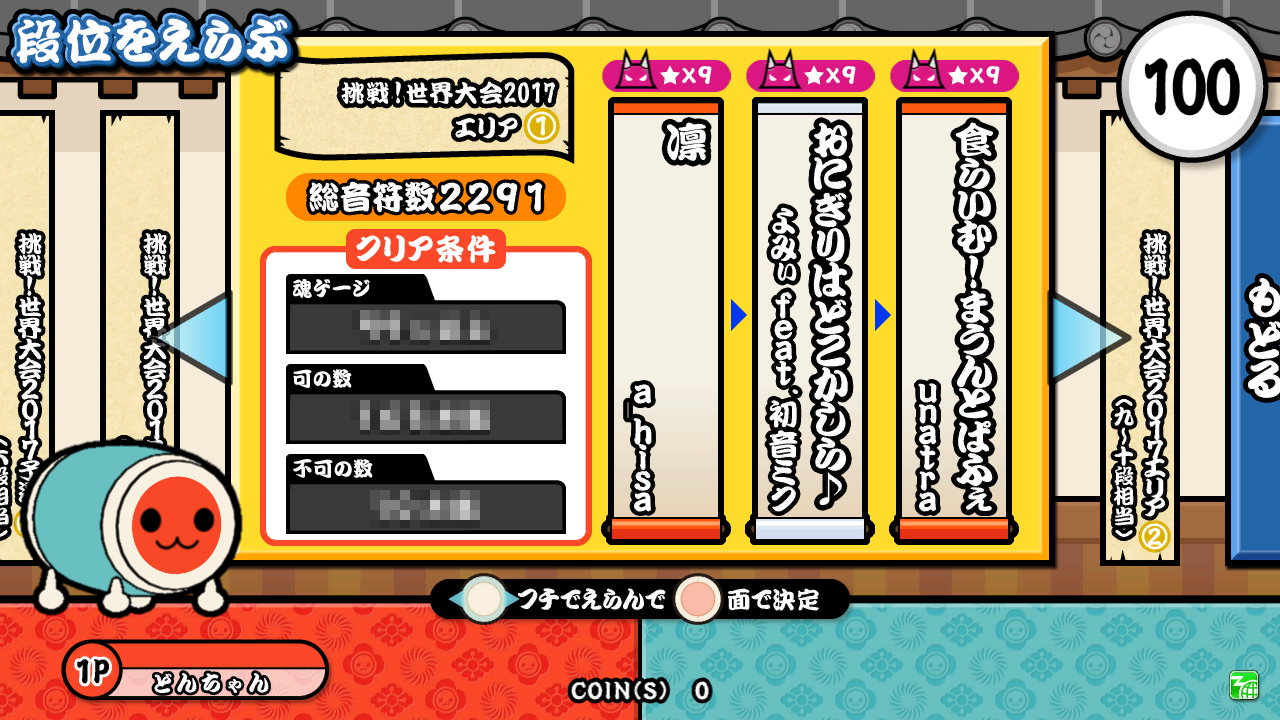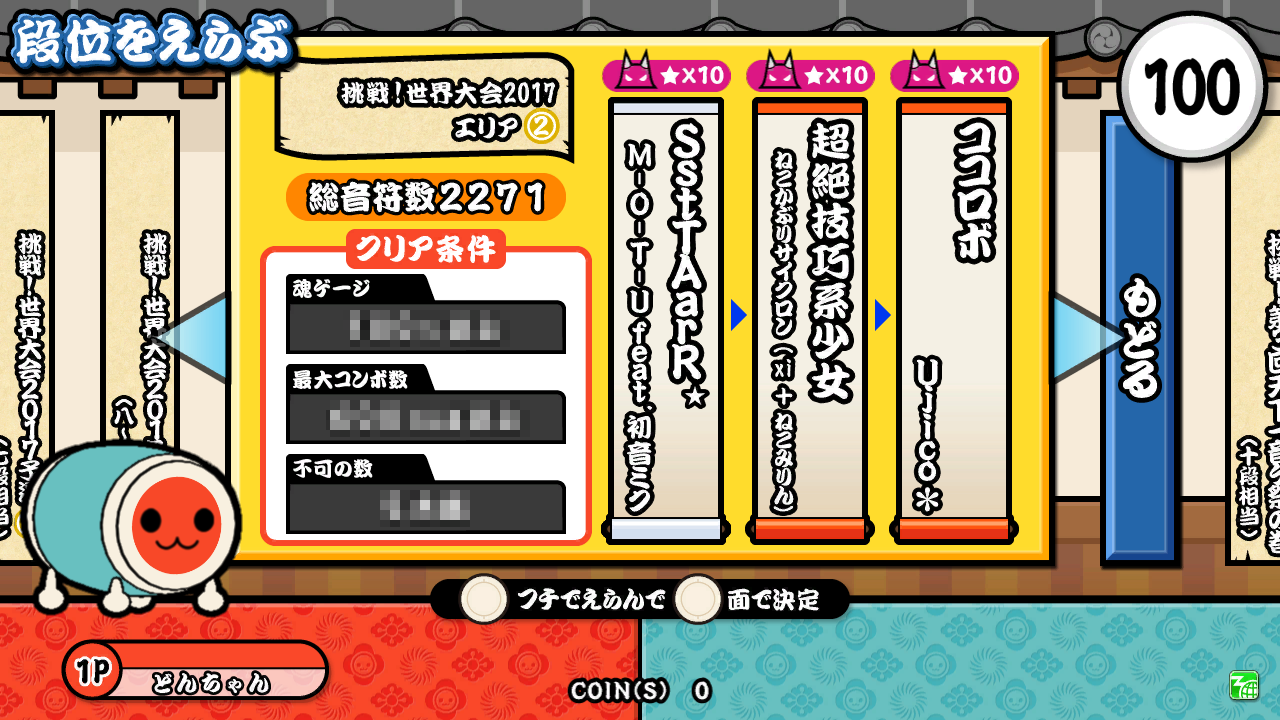 Tune in next time, when the rest of the update's features are revealed, together with the promise of some collaboration-related news.
Link to original post