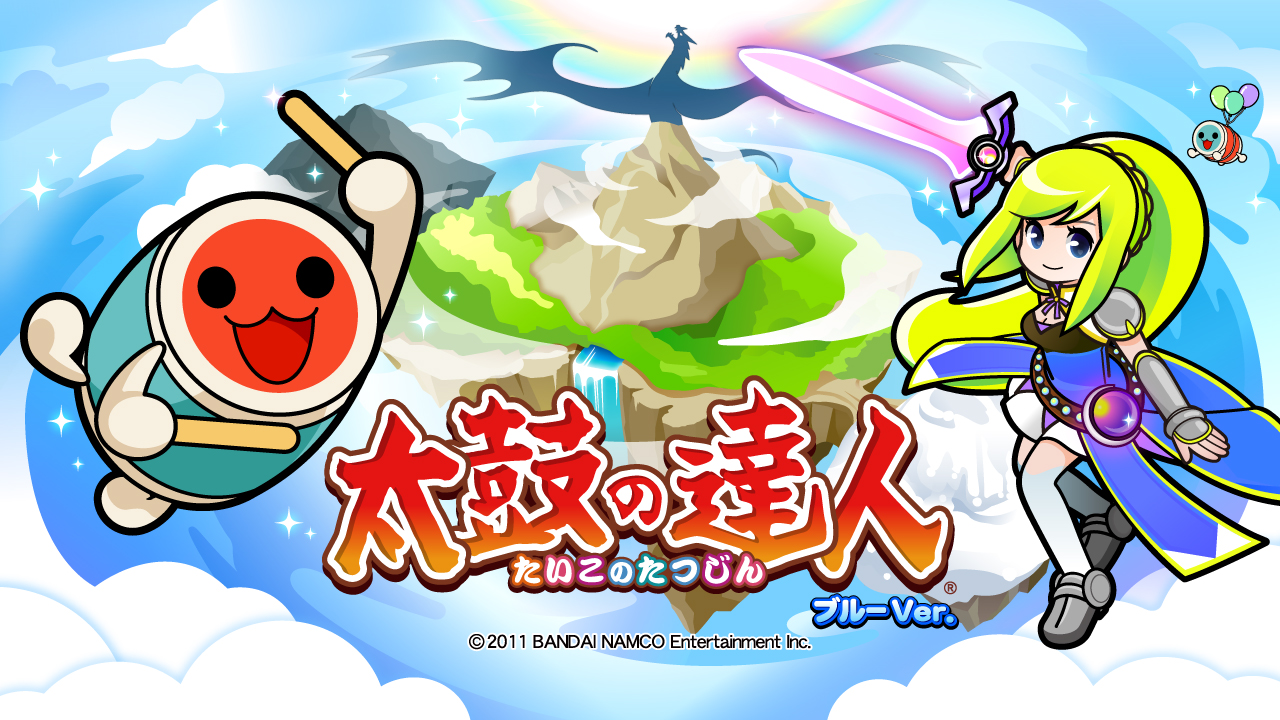 Taiko no Tatsujin Blue ver. is updating on
October 23 2018
! With songs, collabs, battles and more!
Blue ver. Song Addition: October 23 2018


Title
Countdown

Detective Conan

NEW!


カウントダウン/「名探偵コナン」より
★?
★?
★?
★?
-
Ephemeral, Great and Splendid Land of Grief

Arcade debut


  

Touhou Project Arrange/Yuuhei Satellite


泡沫、哀のまほろば/東方Projectアレンジ 幽閉サテライト
★2
★4
★6
★8
-
Marisa Stole the Precious Thing

Public debut


  

Touhou Project Arrange/ARM+Yuuno Yoshimi (IOSYS) feat. Karin Fujisaki


魔理沙は大変なものを盗んでいきました/東方Projectアレンジ ARM+夕野ヨシミ (IOSYS) feat. 藤咲かりん
★?
★?
★?
★?
-
Remember you can play the above two new Touhou Project arrangements as exclusive preview at
Autumn Reitaisai 2018
this Sunday (October 14)
as teased
!
Touhou Project Collaboration, The Fourth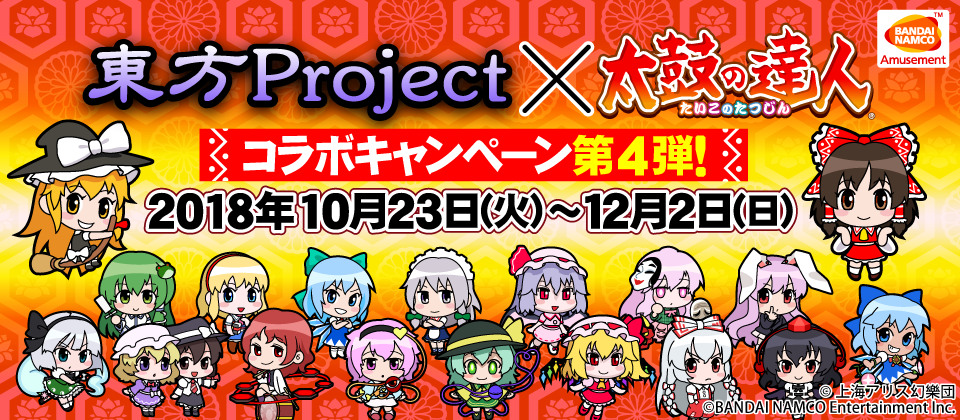 With Taiko no Tatsujin back at the Touhou-themed Reitaisai action, it seems suitable to once again hold a full-blown collab campaign to go with it. This time it begins together with the update on
October 23
and ends on
December 2
.
How do you participate in the collab event this time? By playing Taiko no Tatsujin Blue ver. arcade with Banapassport (or equivalent), you earn
one ticket for every credit
. With the tickets you can redeem Petit-charas and title parts from the Donder Hiroba.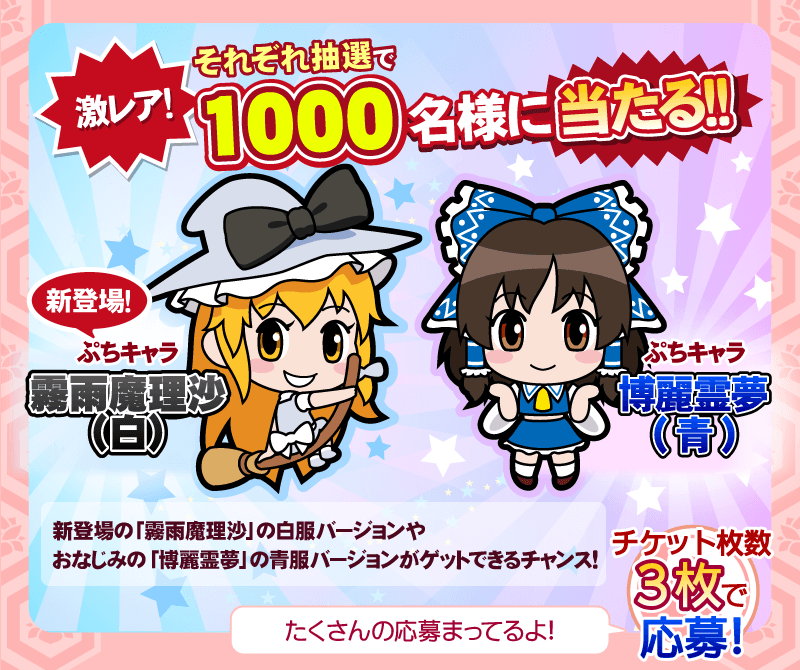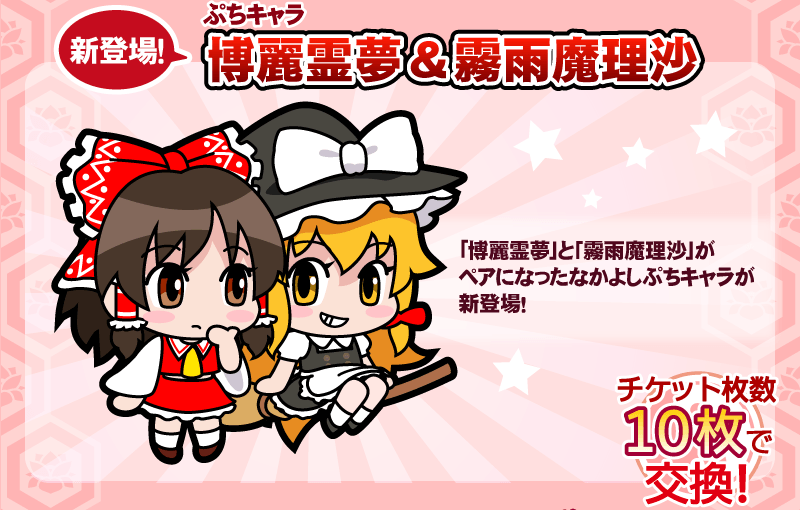 The top rewards this time are the new
Marisa Kirisame (White)
(霧雨魔理沙 (白)) and returning
Reimu Hakurei (Blue)
(博麗霊夢 (青)) at only 1000 of each available to all. You can use 3 tickets to redeem a drawing chance. Otherwise save up for the other new
Reimu Hakurei & Marisa Kirisame
(博麗霊夢&霧雨魔理沙) pair Petit-chara for 10 tickets. Other returning Petit-charas and title parts are available at 1 ticket each.
Touhou Project x Taiko no Tatsujin 4th Collab main page
Spanking Maou for Five More Days
Geddit? Because Maou's damaged illustration is him turned back, so the hits land on his butt? No? ...okay.
The special Performance Battle Mode event was slated to end on October 17, but that would be slightly dumb when the new update is coming on the 23rd. Therefore the event is now extended for five more days to end on
October 22
. Check
our previous coverage
for how it all started.
And what's
this
? There are going to be more
additions
to the Performance Battle with this update? I don't
sea
any other info or visuals here so I guess they want to leave it for a later date.
(Thanks Deadwantsha from the Discord for digging the sand castle)
★   ★   ★
And finally, a teaser word for our Hiroba-less pals:
このブログを見てくれている、アジアの皆さんへ
まもなくアジア向けにお知らせが!?? 
FB
の更新をお楽しみに♪
To everyone in (greater) Asia that has been reading this blog
Notices for the (greater) Asia area is coming shortly!?? Please look forward to the updates on FB♪
Link to original post