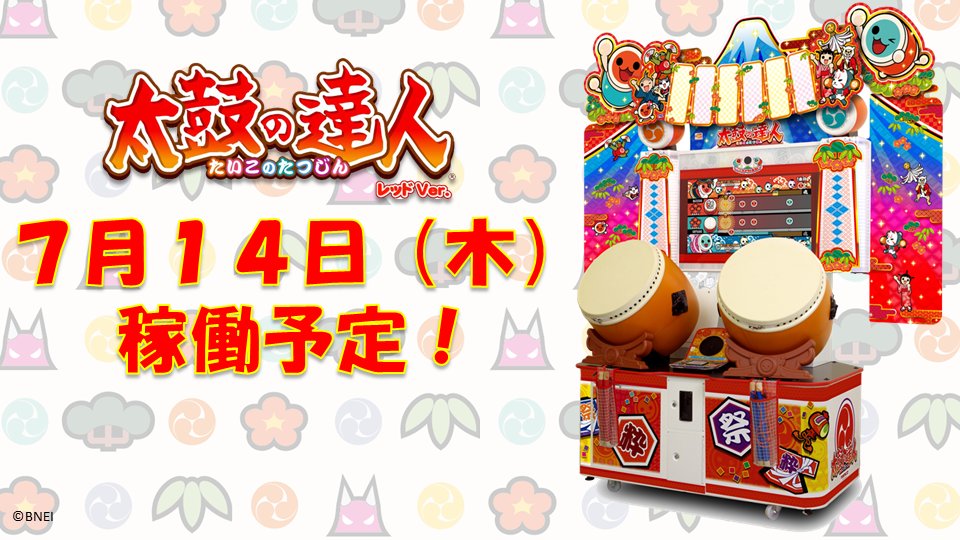 Today we have the crucial details for Red ver.: the actual release date being
July 14
! Also check out what songs will be coming with the new firmware in a press release by Namco!
New Songs: July 14 (AC0R release)

365日の紙飛行機 365 Nichi No Kami-hikouki
NEW!

みんながみんな英雄 Minna ga Minna Eiyuu
NEW!
   au「三太郎シリーズ」CMソング au "Three Tarou's Series" CM Song

ギミチョコ!! Gimme Choco!!
Arcade debut

PERFECT HUMAN
Arcade debut

おさかな毎日!さかなクン Osakana Mainichi! Sakana-kun
NEW!
   さかなクン Sakana-kun
星のカービィメドレー Kirby's Dream Land Medley
Arcade debut
   「星のカービィ Wii」より Kirby's Return to Dream Land
Over Clock~開放~ Over Clock ~Kaihou~
NEW!
   NAOKI feat. un∞limited / 「クロスビーツレヴ」より crossbeats REV.
世界はいつでもミステリー Sekai wa Itsudemo Mystery
Arcade debut
   「太鼓の達人 ドコドン!ミステリーアドベンチャー」より Taiko no Tatsujin Dokodon! Mystery Adventure
アントニオ Antonio
NEW!
   ゆるめるモ! You'll Melt More!
タイムトラベラー Time Traveler
NEW!
   伊東歌詞太郎 Itou Kashitarou
風雲志士 Fuunshishi
秋竜 ~Shiuryu~ Autumn Dragon ~Shiuryu~
(adds Ura
Arcade debut
)
crossbeats REV. Sunrise Collaboration
Do you know Rio Hamamoto? His works on Taiko no Tatsujin are mostly Game Music (Venomous, Angel Halo) but recently he also got into ties with pLumsonic's Yuu on Maow and Hoshikuzu to Rinia to Boku.
Now, do you know Naoki Maeda? He has garnered Konami success with DDR and beatmania compositions, and recently he has also written for Capcom's Cross Beats series... you know where we're going with this, right?
In brief, Maeda is about to have a song on crossbeats REV. this coming Friday titled Over Clock ~Zenchou~, and now its sequel
Over Clock ~Kaihou~
is coming first to Taiko no Tatsujin with Red ver., while crossbeats REV. getting it later in August. In return, Hamamoto's original composition
SAKURA EXHAUST
will similar go to crossbeats REV. first and then to Taiko in August. crossbeats REV.'s main character
Akatsuki
(暁月) also becomes available as Petitchara when you play Over Clock ~Kaihou~.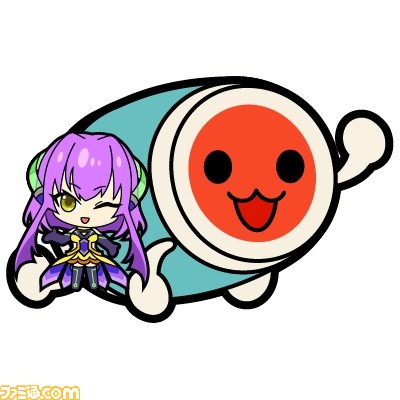 3DS3 Dokodon! Mystery Adventure Tie-in
Following the tradition of 3DS console Taiko games being able to get something from AC0, scan the QR code on Red ver. pop notices for the
Chibi-Don Mikoshi
battle member a la PSPDX. And while you're there at the arcades, why not play the 3DS3 theme song to unlock
Tia Ride
(body) and
Popokaka
(head) outfits on AC0R too?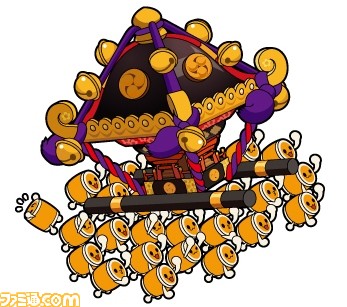 Other Outfit Tie-ins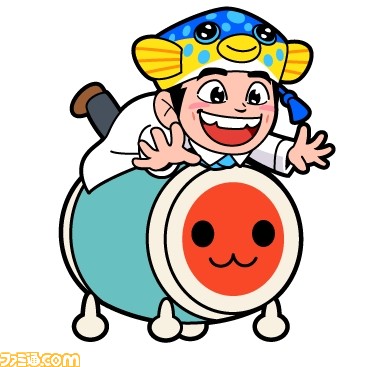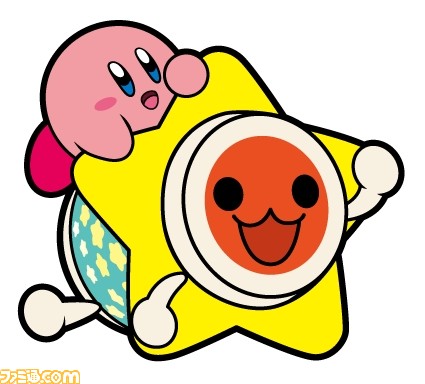 (left) Sakana-kun from Osakana Mainichi! Sakana-kun play
(right) Kirby from Kirby's Dream Land Medley play
UPDATE (28/06/16): Courtesy of
Famitsu.com's latest article
about the incoming musical collaboration between Bandai Namco and Capcom, we now have the album art for both the newcomer songs in the Taiko x crossbeats REV collaboration: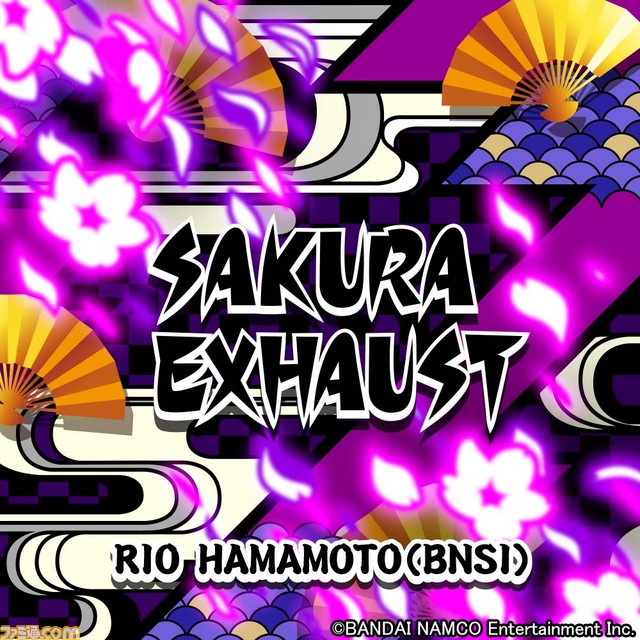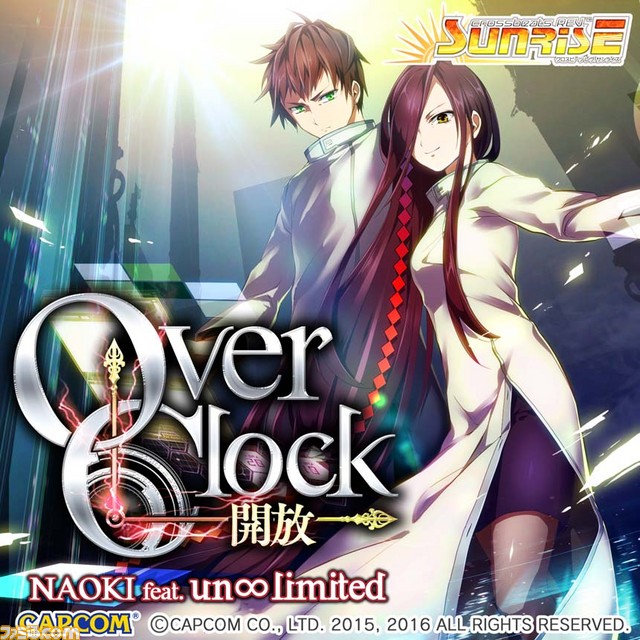 Source (via Famitsu.com)