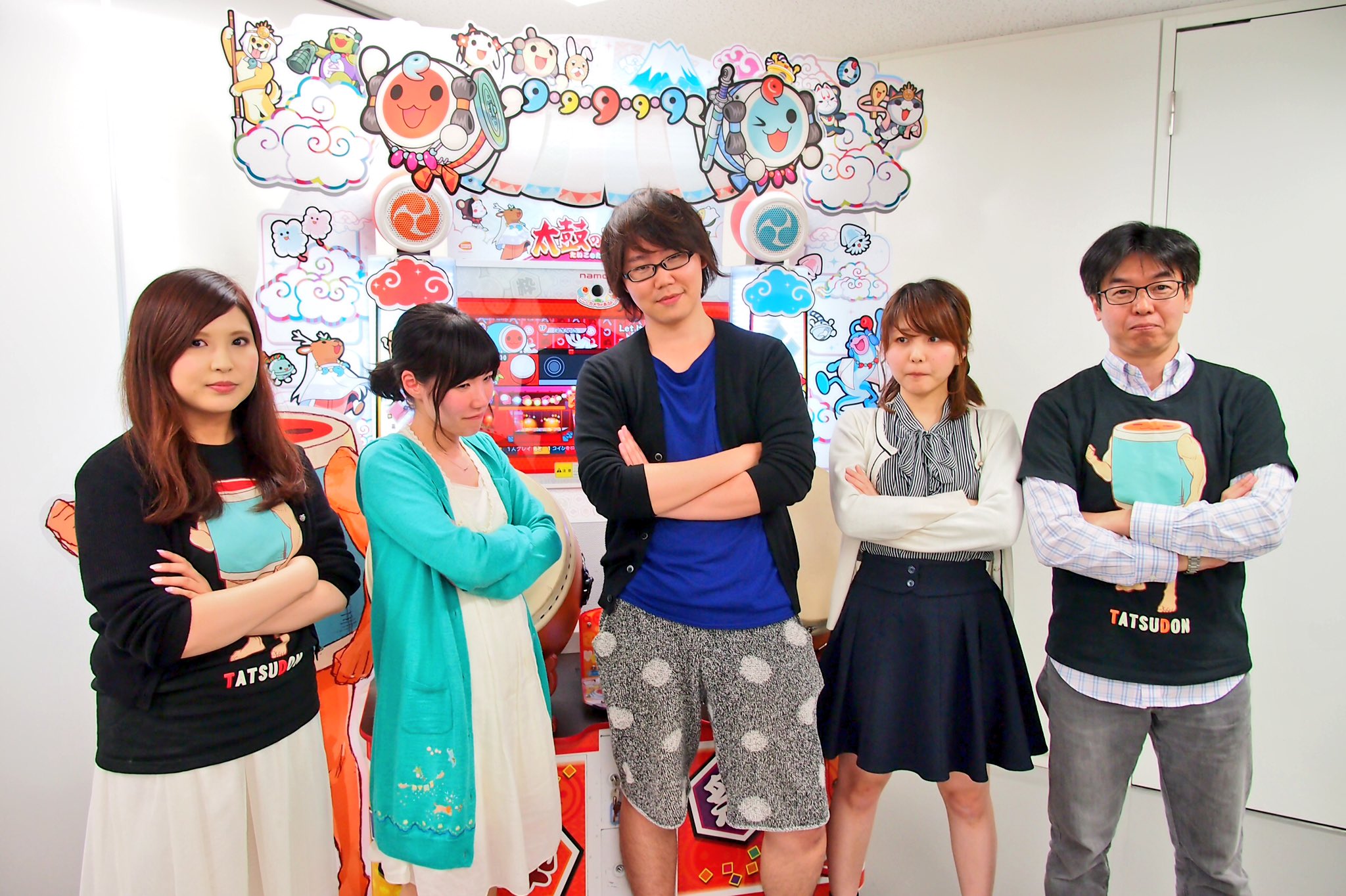 Another Taiko Team livestream has come and gone, bringing a new (and welcomed!) load of Taiko-related content to share with their viewers, regardless of the audience being casual spectators from the Internet or fine Taiko gaming connoisseurs.
For those of you that weren't up to see the original broadcast, we're always here to fill in the gap with bright visuals and corny jokes!
...
... well...
...yeah, we got nothing.
We hate to be this blunt, but here's what happened: us of the Taiko Time blog crew haven't made it into making a snapshot-based recap this time due to a number of real-life commitments keeping us away from the broadcast, with I (Lokamp) and aquabluu/pikaby being out for the whole week and nigelliusnitrox fighting against his drowsiness to keep our Twitter feed alive and running during the event. To all of you who are reading this piece, please accept our deepest apologies for missing the mark.
With this accident sorted out, you might ponder why to set up a recap article after the troubles we got... Truth is, not -everything- is lost into the digital air; while the livestream's original link is still active for reruns until mid-June, the Taiko Team has had their own Twitter page with the main points/reveals being discussed, together with people on the Internet documenting the news in Youtube video form!
Thanks to these external helping hands, we can still pull out a livestream recap with those selected media pieces available on the Web, covering the holes we have with some of our past blog entries about the subject matters.
Our deepest appreciation goes to Youtube user TenTan441 for the videos below!
Up here he have an over-hour-long video explanation of Tokkun mode, with the portions of Etou and Daifuku testing it out afterwards. Thanks to the feature, we finally find out this Banacoin mode's definitive structure, divided in three parts:
Tokkun Time (8 minutes to practice any song with the mode's special menus and features)
Play Time (play any one song in the Tokkun Mode menu; song list pointer starts from the Recommended folder)
Retrospective Time (study the Play Time song's notecharts by navigating its patterns for 30 seconds; the credit is burnt out after this portion)
From actual gameplay footage of Tokkun Time in action, we also have confirmations of a couple of heavily-questioned features' functionality:
It's possible to slow down and speed up the song's notechart of x0.1 increments by operating with the second Taiko drum (the base song will be silenced with any alterations to the regular x1.0 speed);
Always with the second Taiko drum, it's possible to toggle on and off a number of exclusive features like the use of Autoplay mode, selecting another song from the songlist and setting a Jump Point (marked as a yellow arrow) for quickly reaching that portion in the mode after five fast Kat hits with the song being paused (the Jump Point is removed when another song is selected).
For a visual and more detailed look of this mode and the usage of Banacoins, there's also the Taiko arcade website's new
Tokkun Mode subsection
to browse.
Once again, here's the video PV of Namco Original Audio de Ka! that has been broadcast after the Tokkun Mode portion during break time, originally coming from a months-old NAMCO SOUNDS broadcast.
This particular episode is dubbed as "Season 0" since, as the song itself states, the case of audio detectives Audii and the Murphy Professor in the PV is... to find out where the rest of their own opening theme has gone! It also has cameos of some of the other Bandai Namco musicians that were featured in the actual later episodes for some extra dose of cheese.
— 太鼓チーム (@taiko_team) 19 maggio 2016
We don't have the visuals backing this bit out, but for loyal fidelity means to the news source here's the Taiko Team tweet about the next (and possibly final?) DonChare song for White Version, possibly charging head-first into the oh-so-fabled God Collection folder. The month also comes with vacation-grade Parasol and Sunglasses as limited Rewards Shop pick and free gift... also no image from us.
Finally, we have Etou and Daifuku's closing play of the stream with t+pazolite's !!!Chaos Time!!!, starring newcomer Anne and the stream veteran couple Takemoto/Masubutchi showing some moves on the sides (of the arcade, of course).
That's about it, from us! If you want to hear in detail the other topics being discussed, we invite you to check out the links below to our other previously-published posts on the related subject matters. If you want to see a rerun of the livestream for yourself instead,
click here
(premium Nicovideo members only, or if you reserved timeshift beforehand)
(and if you do, we would so appreciate it you leave us some noteworthy images we lacked. We would, like, emblazon your name in this post forever and everything)
.
Here's hoping that things will go smoothly next time...
Quick Takeaways
3DS3 Update: Pickups from May 19 Livestream and May 20 Website Update
WCS2016 Update: Repechage, Open Category and Finals Demystified