— 太鼓チーム (@taiko_team) 28 Settembre 2015
【告知】アイドルマスター シンデレラガールズ×太鼓の達人 コラボ第2弾10/1~31まで開催決定!「Shine!!」の先行プレイや限定アイドル「SR+緒方智絵理」、さらにぷちキャラが新登場と、コラボ盛りだくさん!

http://t.co/gWCyESHR1N

— 太鼓チーム (@taiko_team) 28 Settembre 2015
As these two freshly-typed tweets point out, the Taiko side of the two incoming Idolm@ster events is ready to be spilled out, as the official Donder page's two mini-websites are now updated with the content that Murasaki Version arcades will get.
See after the jump what's being brewed for this double feature!
Both the SIDE-M and the 2nd Cinderella Girl collaboration events will kick in for the whole month of
October
, with the songs
DRIVE A LIVE
and
Shine!!
becoming permanent additions to Murasaki Version's song list. While the return of Cinderella Girls custom dancers for the latter song isn't a surprise, the SIDE-M boys will have their debut song on Taiko with special dancers as well!
As hinted for the SIDE-M collaboration before, Banapassport players will get the registration codes for a couple of
Ace Donder SR alt cards
by clearing the two new songs on Taiko Murasaki during the month of October, with Yusuke Aoi for DRIVE A LIVE and Chieri Ogata for Shine!!.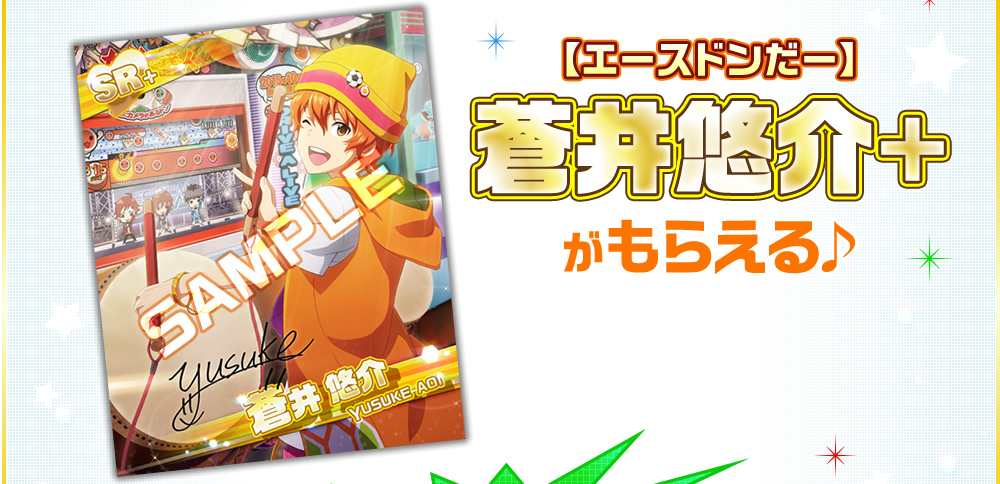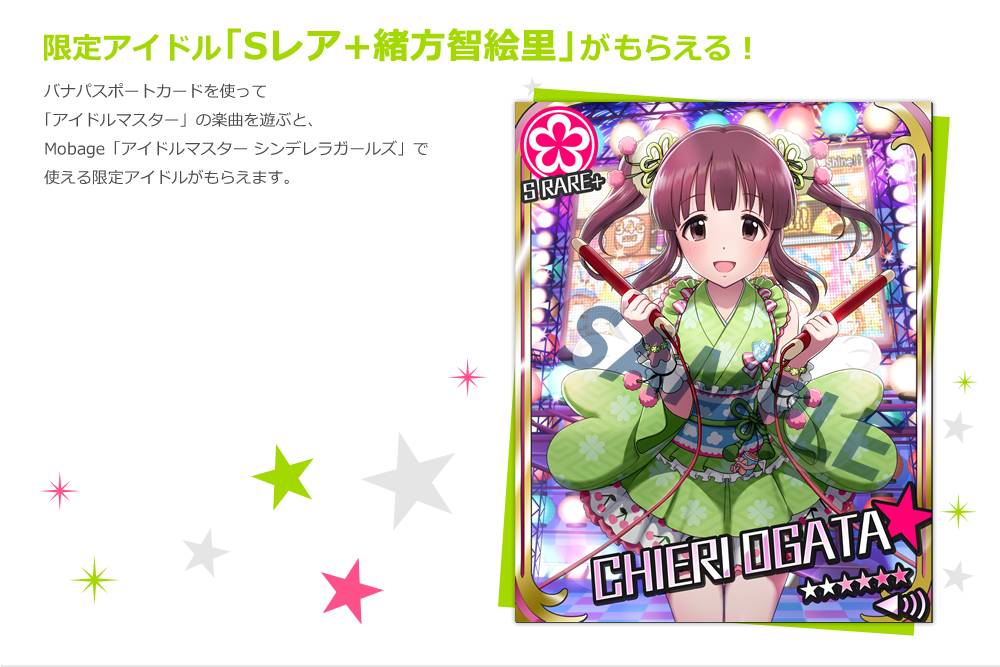 Collaboration petit charas will also be a thing for the two events! Clearing DRIVE A LIVE, for example, will also grant a title unlock for the petit chara of Ken Yamamura (山村賢)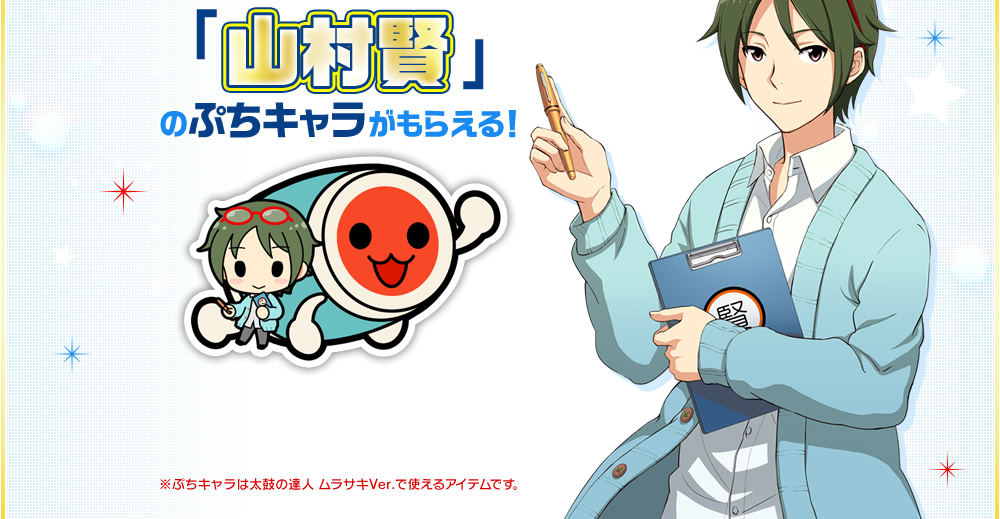 The 2nd Cinderella Girls collab will instead host something bigger! During the month of October, players will get tickets to spend in yet another Idolm@ster gacha machine, which will supply a random character among the Cinderella Girls Anime series' units! Together with the returning
new generations
idols (3 charas), all the other units will have their chibi mascot counterpart to be selected on Taiko games for 3 tickets each:
LOVE LAIKA
(2 charas),
Rosenburg Engel
(1 chara),
CANDY ISLAND
(3 chara),
Decoration (凸レーション)
(3 chara) and
*(Asterisk)
(2 chara).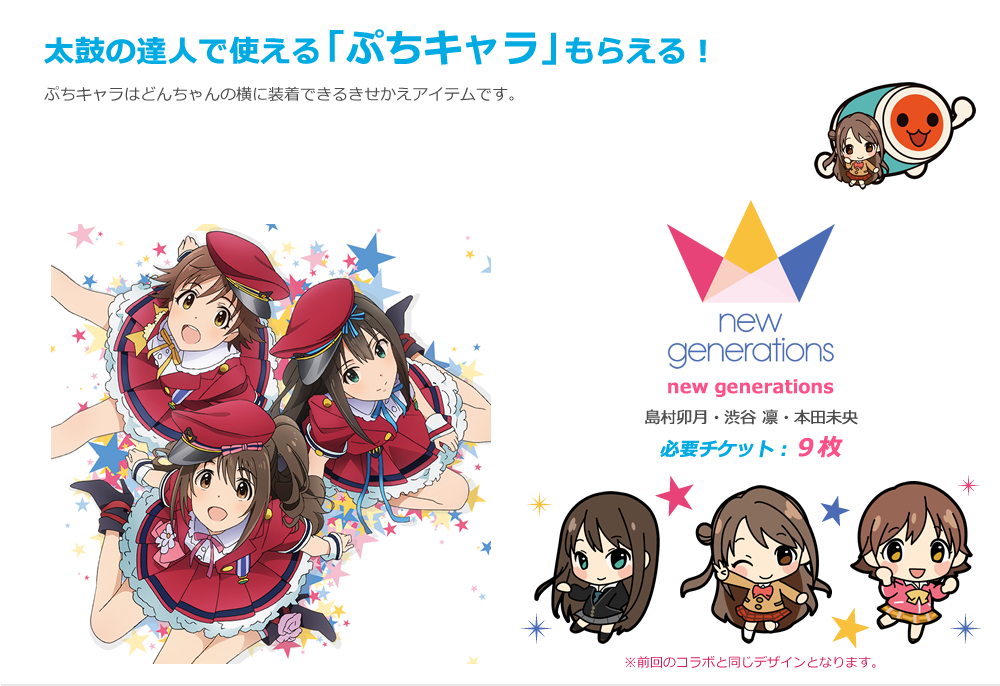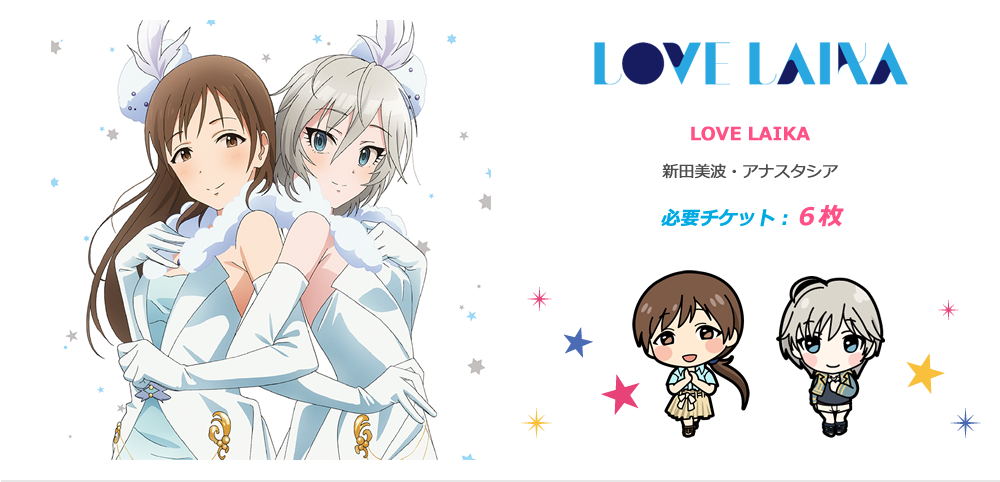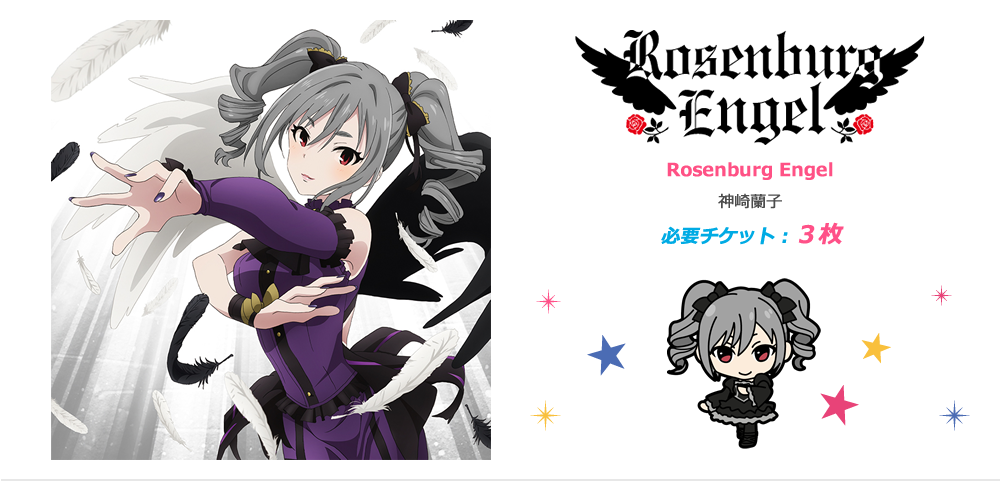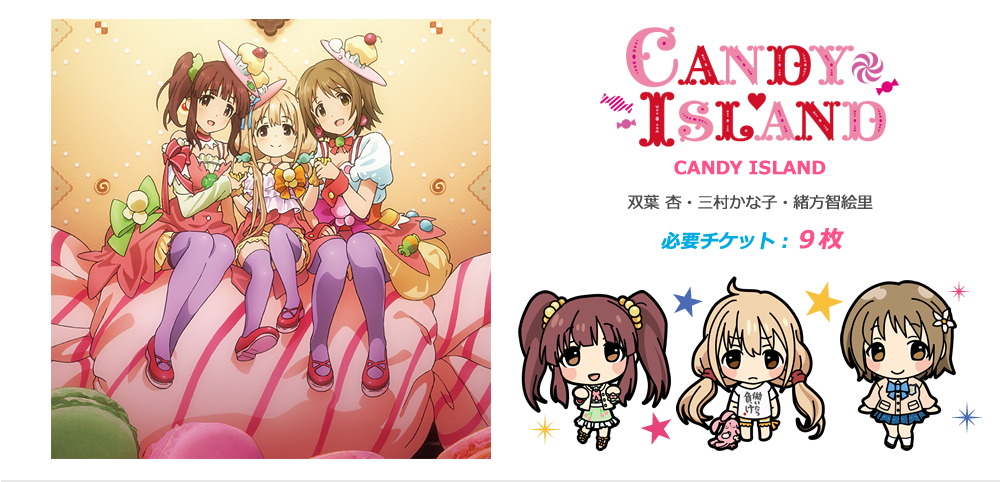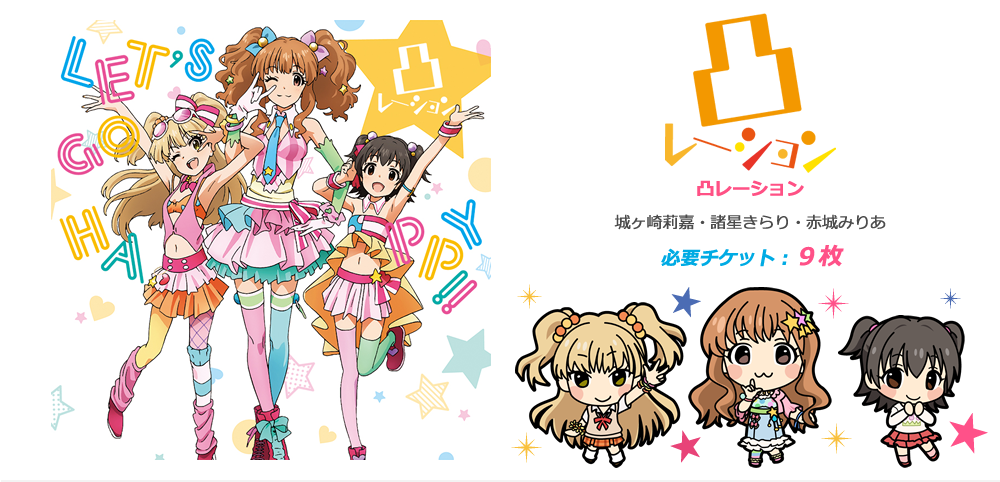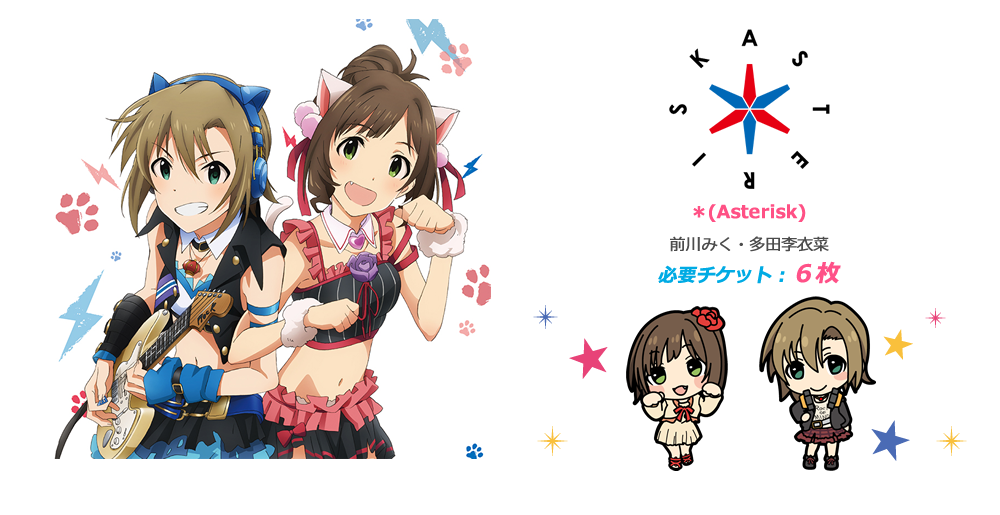 Taiko x Im@s SIDE-M collab website
Taiko x Im@s Cinderella Girls 2nd collab website