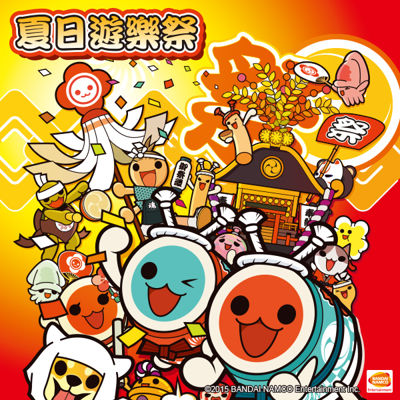 Japan is not the only region to get taster events, as Bandai Namco Taiwan hosts a summer event on July 11 in Taipei, to showcase Taiko no Tatsujin V Version among other titles. Producer Oosawa will be attending in person and hosting many of the sections.
The most exciting would have to be the 30-contestant showdown tournament using the new game. With the prospect of winning a Tatsudon T-shirt (5 finalists) and even a complete V Version-plus-device bundle (winning final battle), contestants will have to play in an elimination series, the victor then having to face off a mysterious foe on a yet unveiled song. See the tournament details
here
, which includes a link to the registration if you are so inclined.
Outside of competitive grounds, you can also just come and experience the new game that is V Version and meet Oosawa, all while grabbing sweet loot including sticker sheets and coasters (while stocks last).
BNEI Taiwan press release
(tipped off by Bahamut GNN post)