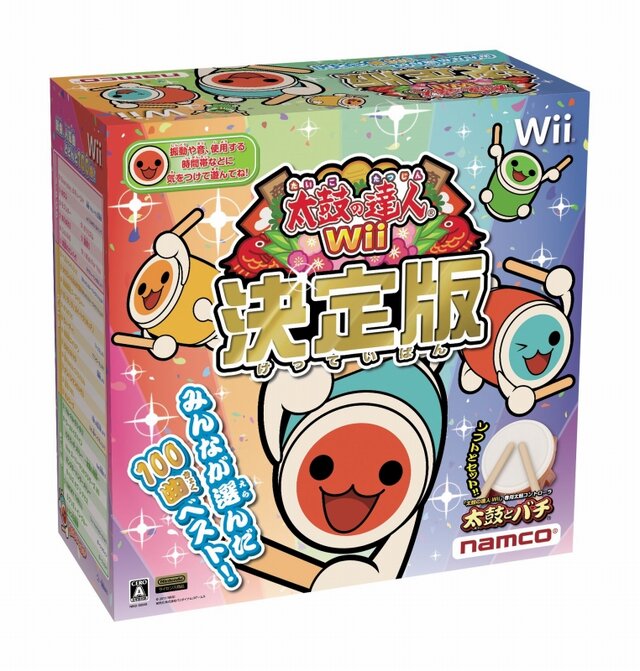 ... To be honest, today's Taiko Blog page about the 4th Wii game mainly focuses around the songs revealed last Thursday on the official website, so most of what is seen here is exactly the same stuff. Why the official blog is one week slower than its own official site is beyond me.
Like with Taiko Portable DX, Namco's collaboration with the Japanese franchise Ponta & Lawson continues on (2nd big announcement, remember~? So it wasn't as pointless as we thought after all, even though it still isn't the most exciting thing of the 10th anniversary) And like the first time, it's all about the Idolm@ster girls!
By pre-ordering Kettai-Ban on Ponta & Lawson's online shop, instead of getting new songs and costumes this time, you'll get this exclusively designed Banapassport ready to be used on the new HD Taiko!
The special dancers for the IdolM@ster songs on Taiko Wii 4, notably SMOKY THRILL, are also a completely different set from the billion designs we've already seen spread across so many console versions!
And the rest...Go read last week's entries. Apparently the songs revealed are from the Taiko Memories poll after all.
Link to original post