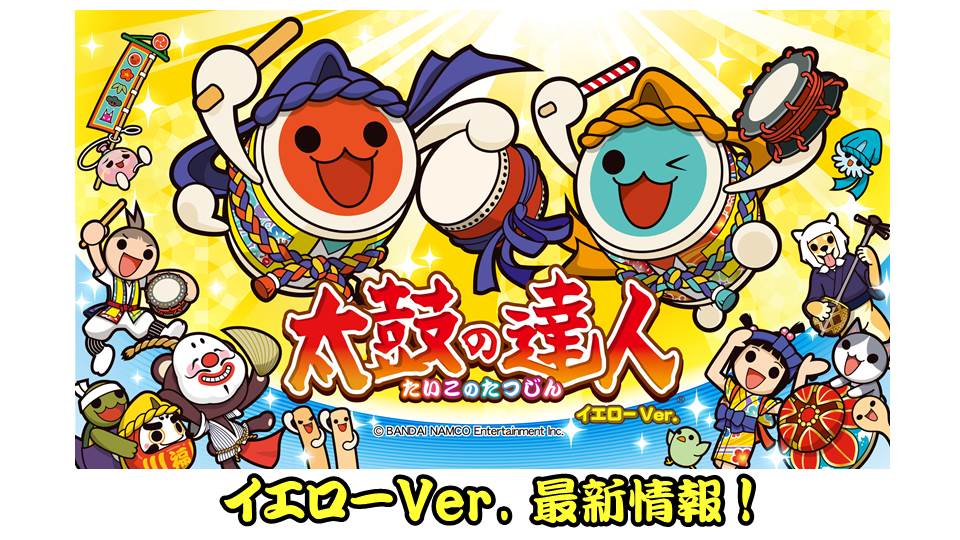 This version update is good until weeks later, and should have nicely covered your arcade excursion plans for the rest of the month. Let's first open with the massive 13 slated song releases and then we'll talk about the rest.
New Songs: October 11 2017 (Yellow ver. G/V 7.xx)

美女と野獣 Beauty and the Beast
NEW!
(+Waiwai)

誘惑 Yuuwaku
Public debut
(+Waiwai)
   GLAY

HOWEVER
NEW!
(+Waiwai)
   GLAY
にめんせい☆ウラオモテライフ! Nimensei☆Ura-omote Life!
NEW!
(+Waiwai)
   「干物妹!うまるちゃんR」より Himouto! Umaru-chan R
拝啓ドッペルゲンガー Haikei Doppelganger
NEW!
(+Waiwai)
   kemu feat. GUMI
New Songs: October 13 2017
極圏 Kyokuken
NEW!
(AOU participating stores only)
   cosMo VS dj TAKA / 「SOUND VOLTEX」より
怒槌 Ikazuchi
NEW!
(AOU participating stores only)
   光吉猛修 Takenobu Mitsuyoshi / 「CHUNITHM」より
Scarlet Lance
NEW!
(AOU participating stores only)
   MASAKI (ZUNTATA) / 「グルーヴコースター」より Groove Coaster
New Songs: October 18 2017
MANKAI☆開花宣言 MANKAI☆Kaika Sengen
NEW!
(+Waiwai)
   「A3!」主題歌 A3! Theme Song
New Songs: October 26 2017
Saika
Arcade debut
   「DEEMO」より
つながれ!ひろがれ!打ちあがれ! Tsunagare! Hirogare! Uchi-agare!
Arcade debut
   「太鼓の達人 セッションでドドンがドン!」テーマソング Taiko no Tatsujin Session de Dodon ga Don! Theme Song
懐中庭園を持つ少女 Kaichu Teien o Motsu Shoujo
Arcade debut
(limited: 10/26~11/05)
   はるなば feat. 石黒千尋 Harunaba feat. Chihiro Ishiguro
コナモノ☆ Konamono☆
NEW!
(limited: 10/26~11/05)
   郷拓郎 Takurou Gou
★   ★   ★
Tenkaichi Otogesai 4
If our coverage on the
imminent fourth Tenkaichi Otogesai collab-tourney
hasn't satiated you due to the lack of concrete song-related details, this one should have done it. With the shop preliminaries for the tournament cycle slated to happen mid-to-late November, the songs for that are coming to cabinets in AOU participating store on
October 13
(except CHUNITHM, which get the songs on
November 2
instead). The
Tenkaichi Otogesai website
has also been updated with song profiles and artist blurbs.
Coming into Taiko are the TO3-shop-preliminary exclusives from Sound Voltex and Groove Coaster, and one select song from the newcomer CHUNITHM. Going out to all other games from Taiko would be the familiar
Sacred Ruin
by Drop and GIW feat. vocalist Yura Hatsuki. These four songs will be gathered in the returning "Tenkaichi Otogesai" folder for easy navigation.
Act! Addict! Actors! collaboration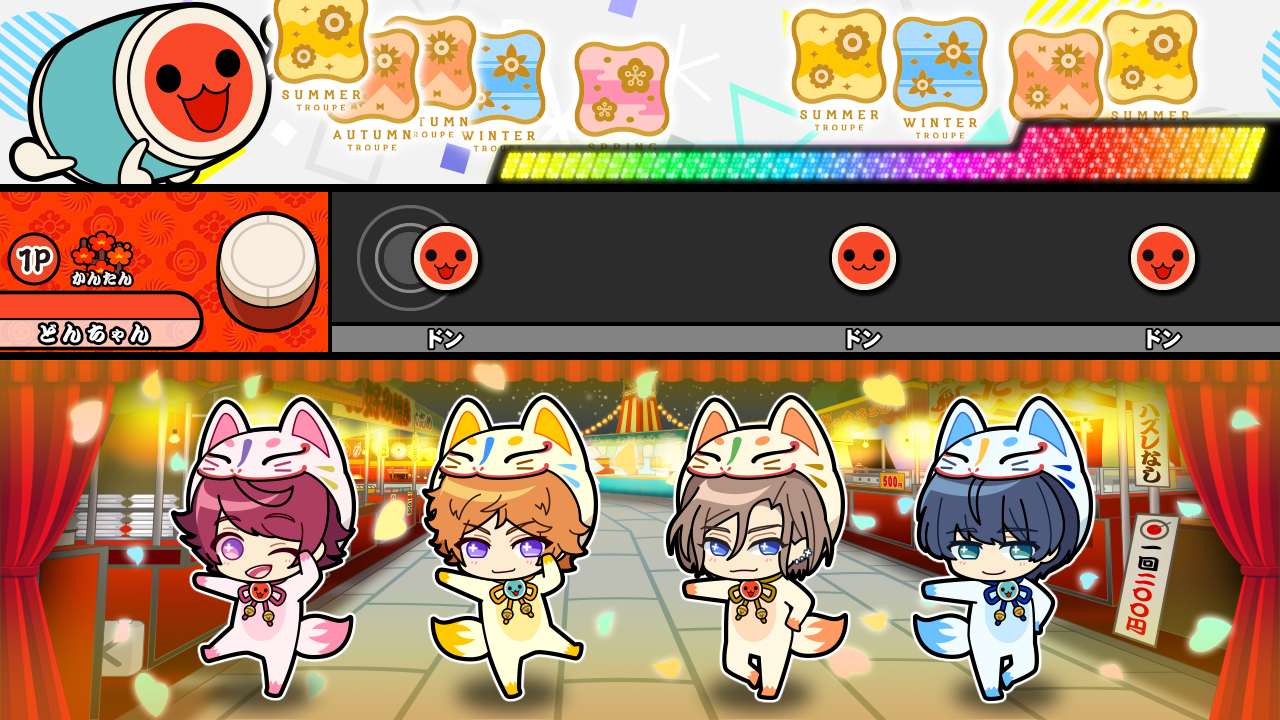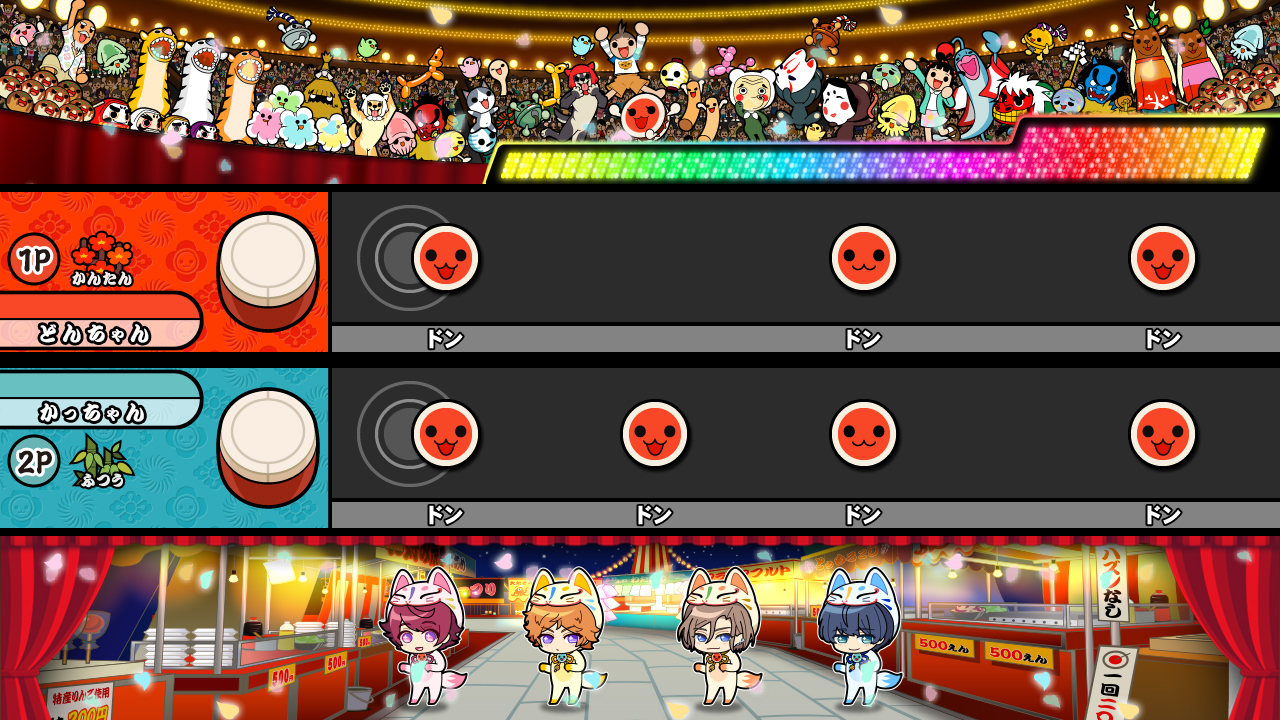 Next on the schedule is the long-since teased collaboration with
Act! Addict! Actors! (A3!)
. Featuring Sakuya Sakuma, Tenma Sumeragi, Banri Settsu and Tsumugi Tsukioka respectively from each of the four troupes as dancers, the game's theme song will hit arcades on October 18, together with Petit-chara outfit parts obtainable just by playing the song with a Banapassport. Remember also the thematic collab merch coming to prize-grab machines too.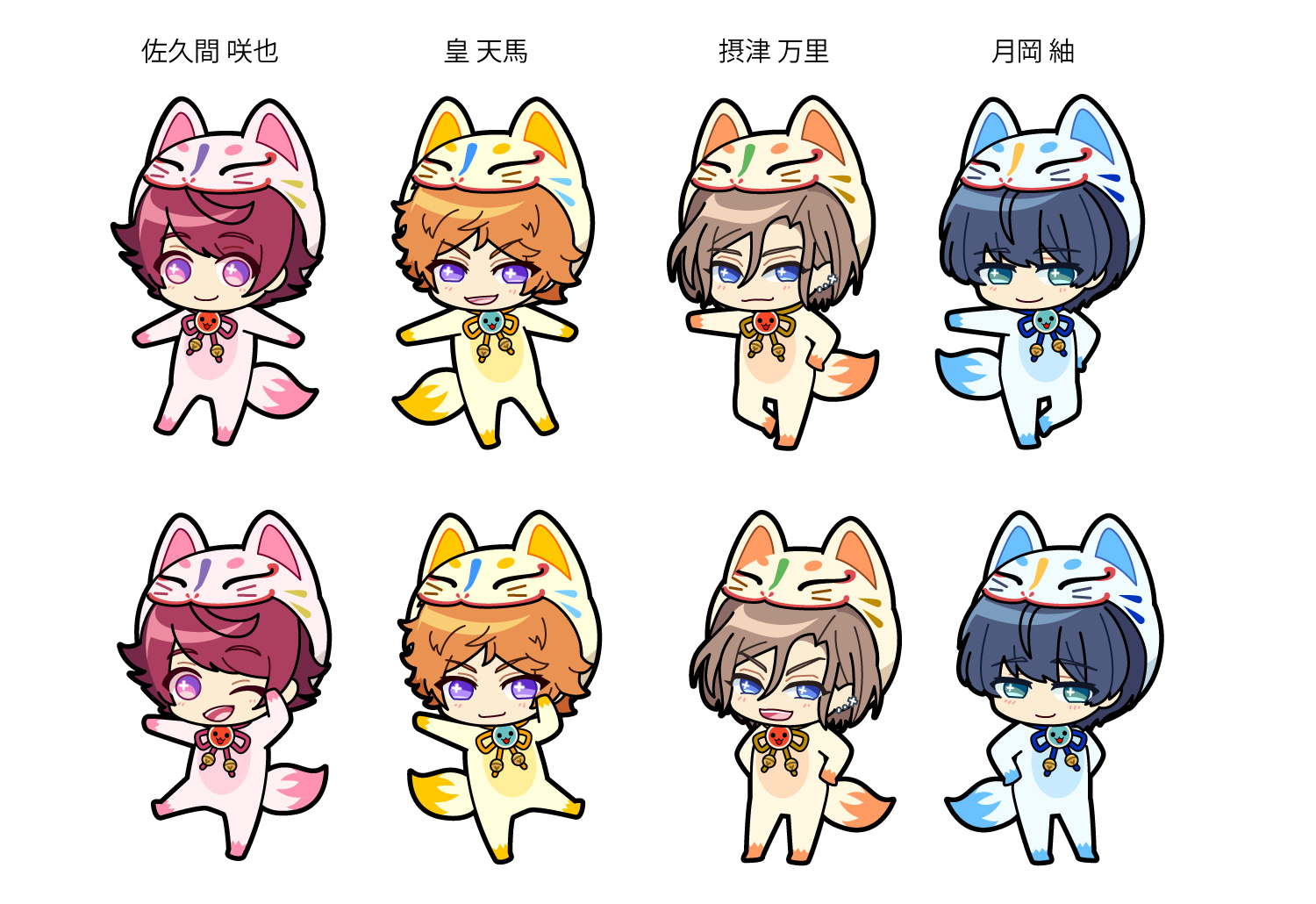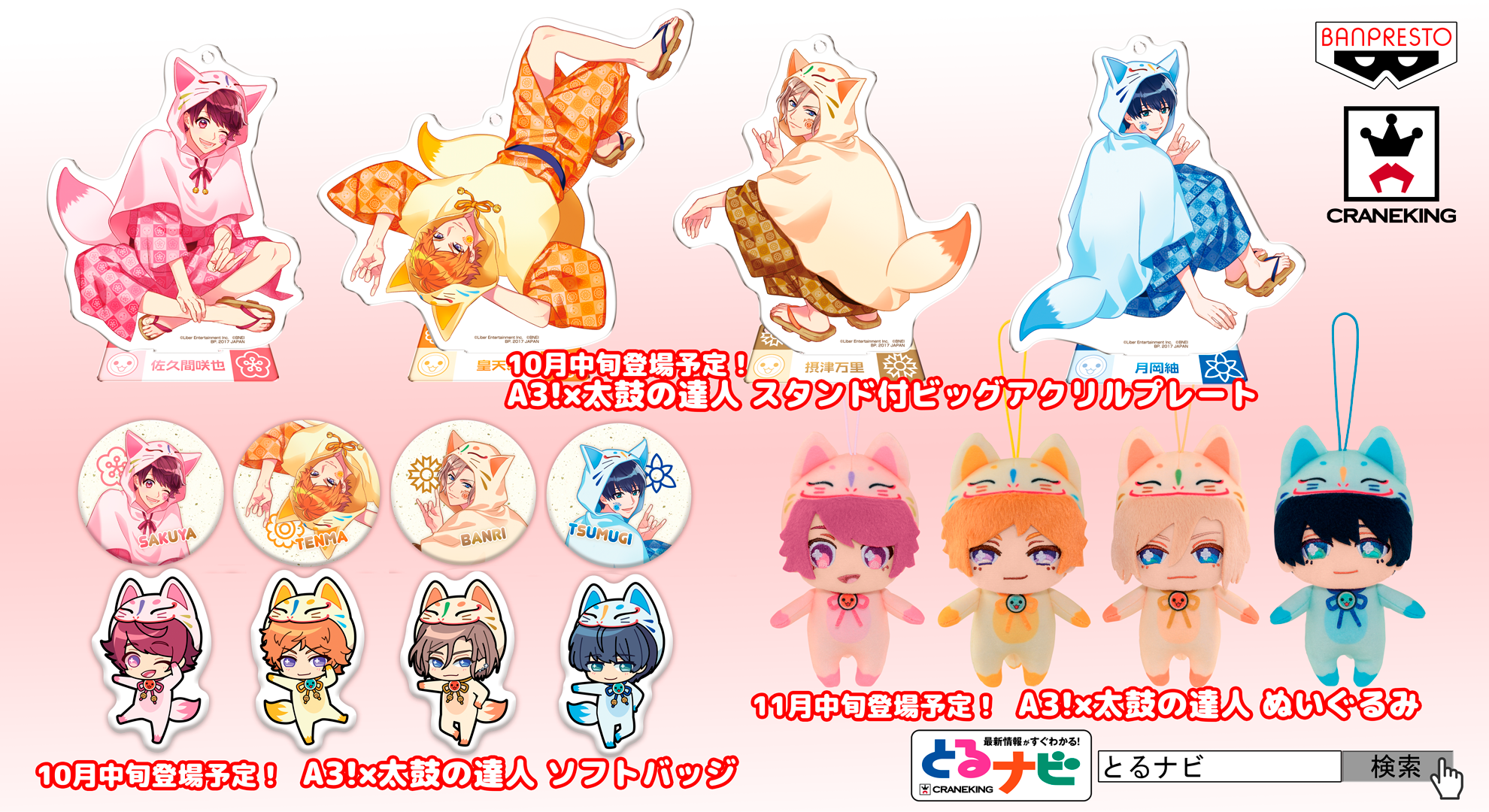 Session de Dodon ga Don Release Commemoration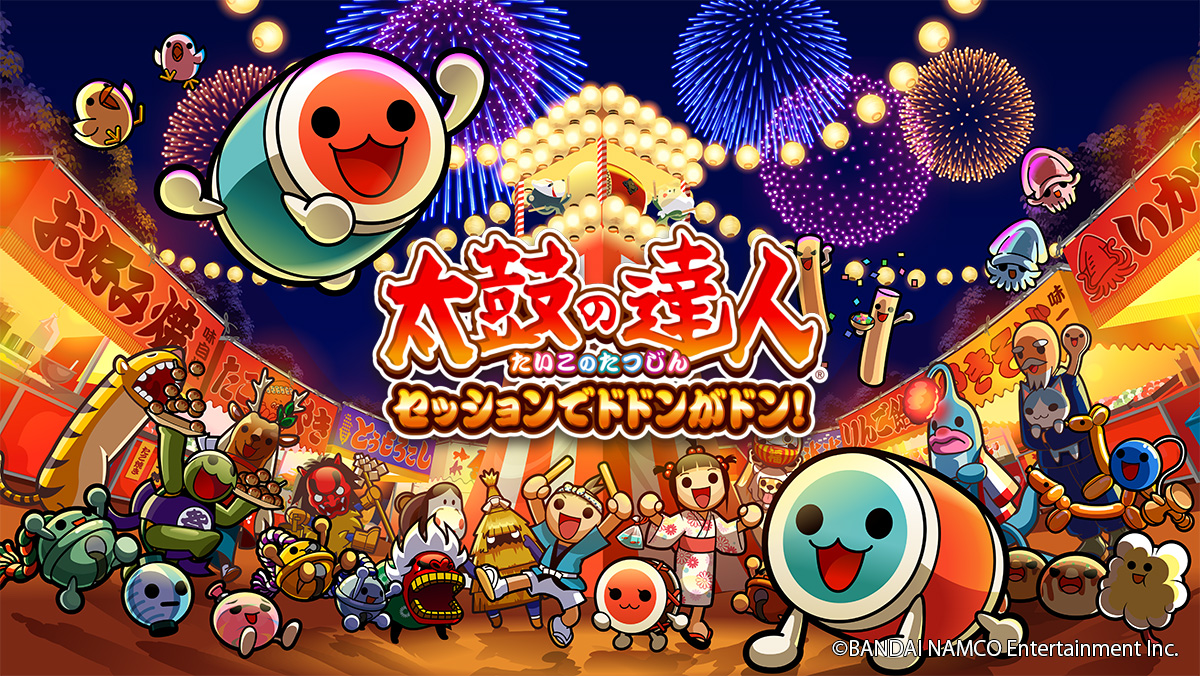 Coinciding with the release of the new home console Taiko no Tatsujin game, the new theme song will be available on the arcades on the same day! Same for the two brand-new songs from the already announced DLC (Konamono☆ is even stealing the thunder from the original DLC), but on a limited schedule for now. The arcade part of the imminent
Deemo collaboration
is also here with
Saika
making a same-day appearance here.
Other Miscellaneous Stuff
Some of the new songs are also equipped with Issho ni Waiwai Ensou support.
Yellow ver.'s second Title Part Gasha also begins on October 11 together with the update. Check the Donder Hiroba for more on this.


Tweaks on the display effects in Issho ni Waiwai Ensou, like for the Hand-holding notes, solo zones and duet zones.
New Full Combo titles from some of the new songs (or at least on select notecharts), available with the respective songs' release.
Link to original post