Roughly one month after the
original announcement
was made, the collaboration event between the Taiko no Tatsujin series and the emerging INSPION company is finally ready to boot! The full details of this 3-parter operation are fully detailed in today's Taiko Team blog entry.
Without beating around the bush, here's the deal: for three consecutive Thursdays, one new song will be released in all public Yellow Version arcades for each week...
starting from today
!
New Song: August 10th, 2017

INSPION
NEW!
(5/6/8/10, 1052 notes on Oni)
   Sound Production Studio INSPION Company Song
New Song: August 17th, 2017
Infinite Rebellion
NEW!
(5/7/8/10)
   Daisuke Kurosawa - Original Song [Yuugen no Ran/Zeami (Tatsh)]
New Song: August 24th, 2017
Koi-kurenai (濃紅)
NEW!
(4/6/7/10)
   Daisuke Kurosawa x Kanako Kotera
Addendum (2017/08/10): Artist's tweet confirms reading
An overview look of the impending event was also supplied through an interview that was featured in today's blog entry, starring composer 'n' guitarist Daisuke Kurosawa (黒沢ダイスケ) and INSPION sound producer Kuramochi Takeshi (倉持武志), who is also the president/representative director of IZENE Co., Ltd., the parent company behind INSPION's creation.
In short, the proposal for a Taiko no Tatsujin collaboration came out shortly after INSPION's foundation on April 4th, earlier this year. The original deal that was submitted by Bandai Namco representatives consisted in the creation of a trio of songs of any kind, but the company's musicians wanted to put out a more unconventional output result by brainstorming the crew for some unique ideas. One of the first suggestions involved the creation of a cover version for a very popular Namco Original song, and that's how Infinite Rebellion came out to be!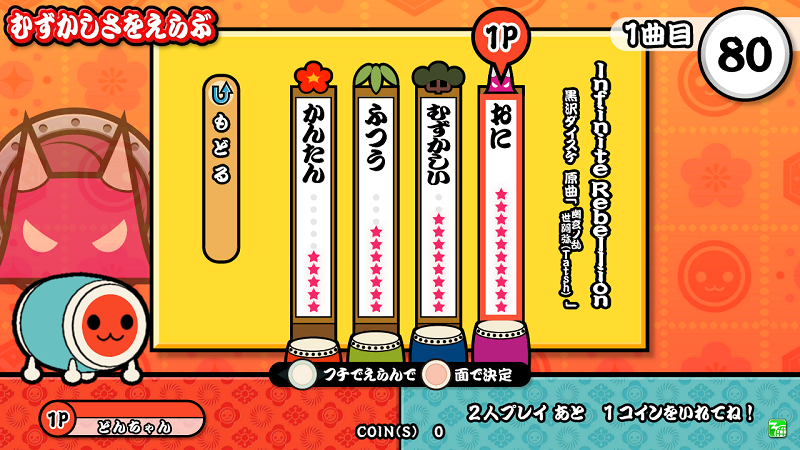 Daisuke Kurosawa's memories while creating a custom arrangement for Zeami's popular Taiko song are primarily made of hard struggles, aimed to ultimately come up with a sense of balance between the original piece's really Japanese vibes and the 'modernized' guitar rendition of it. The decision of posting a
video of the song
in advance online was made by president Takeshi alone, with no one's awareness of the act beforehand... even from the very song's arranger!
Up next is a brief talk about the creation of the song that was added today to Yellow Version arcades, which has also been INSPION's introductory "company song", as well as name-bearer! This original composition is also another instrumental-only affair, with the Taiko cut being shorter for a better in-game arcade experience. If you take a look at the song's original version through the video above, it's also possible to see president Takeshi for the piano solo!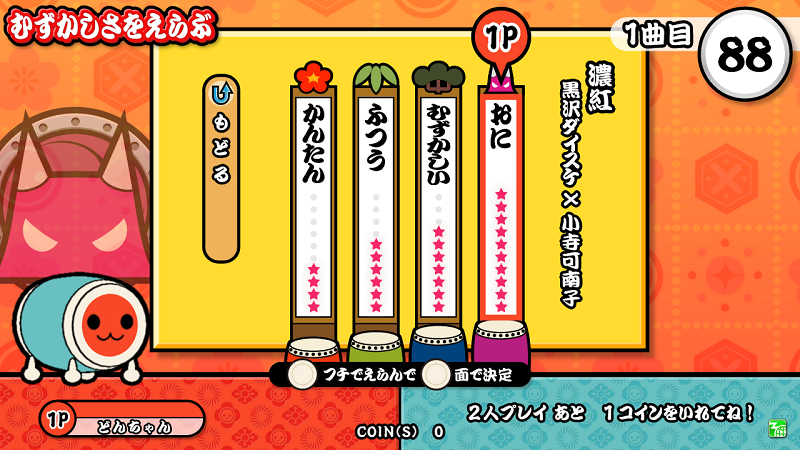 Last in line is a brand-new Namco Original with vocals, whose Taiko ratings are nearby all at the brink of the max-difficulty scale, just like the two previously-introduced tracks! The singer for the song is Kanako Kotera (小寺可南子), with which Daisuke Kurosawa already had the pleasure to work with as band members. With the song's very-powerful vocal accompaniment, the two interviewed people hope that the song will carry out the principles behind INSPION's song-making approach: express the power of songs by prioritizing the humanity aspects of those who perform them.
---------------------------------------------------------------------
While we look forward to this event's complete rundown as it progresses, we remind you in these last lines that the Taiko Team will be taking their summer vacation starting from next week, which means that no new Twitter activity and blog entries have to be expected before
August 21st
and
August 24th
respectively.
Link to original post