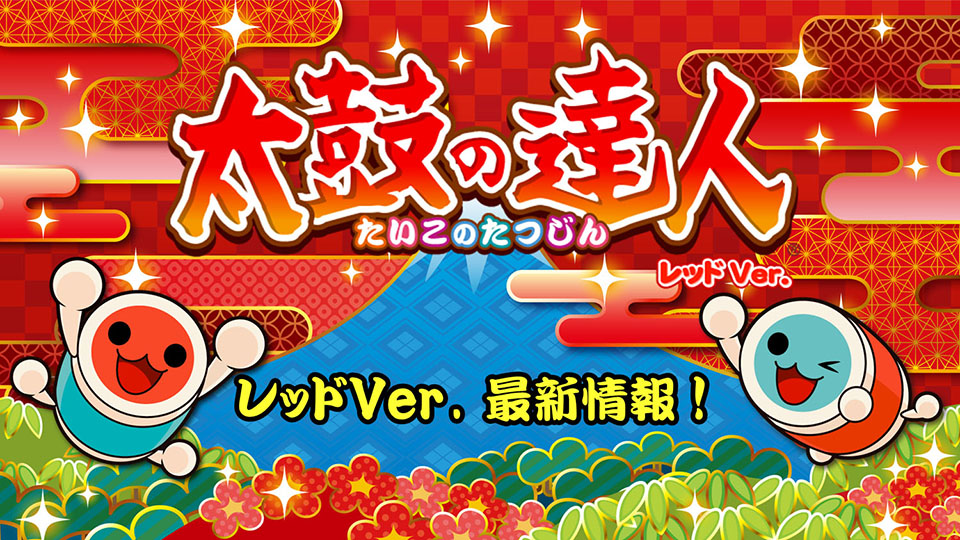 The very last Taiko Team post for the year 2016 is a taste of what's yet to come for Red Version arcades in the coming months, complete with an end-year break schedule for the winter holidays.
Starting up with collaboration content, the third iM@S Cinderella Girls appears once more to officially reveal in picture form that yes, the Cinderella Girls Petit Chara machine will return with the members of the LiPPS unit as newcomer awards!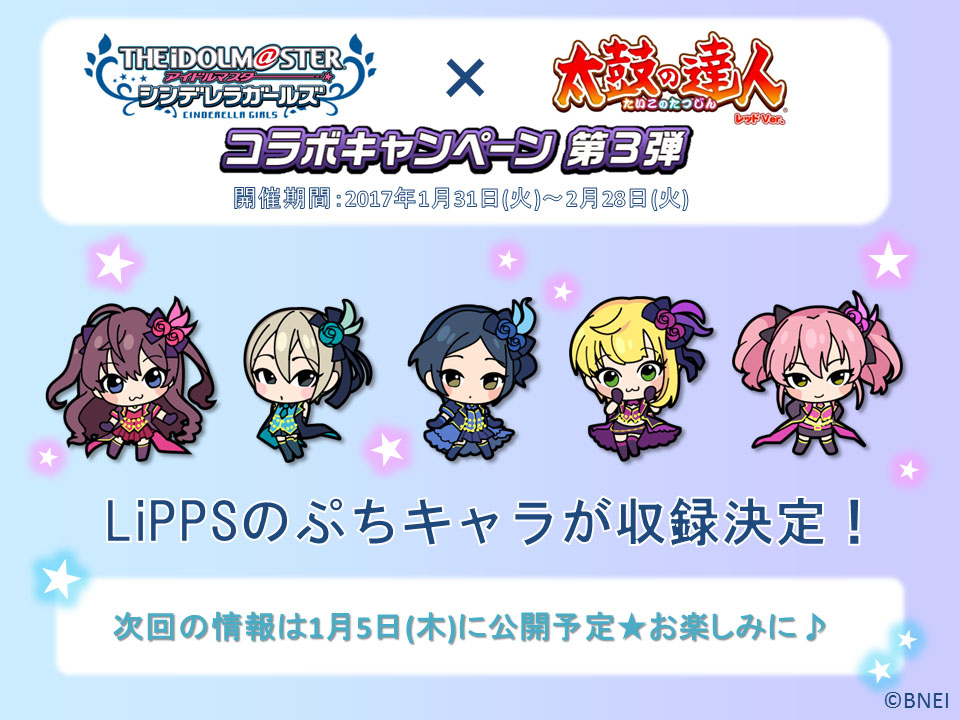 Of course, this collaboration re-issuing will also see the return of the previous Petit Chara lot of idols from the former campaigns. As both pictures are also stating, come back on
January 5th
for more details about this returning event!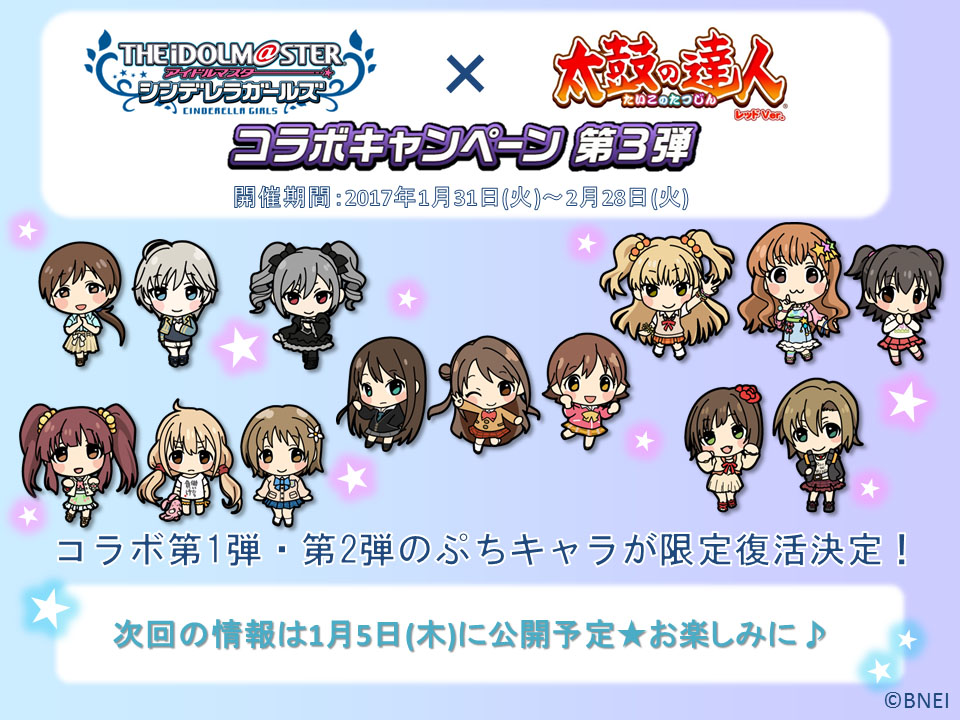 As for many "month's end" posts before it, this one also comes with the monthly unlock notices for Red Version, which will be somehow related to the incoming Year of the Rooster for the Chinese zodiac. As such, play once on January to unlock U-Chan (うーちゃん) as a Kisekae headgear for your Taiko drum to put on!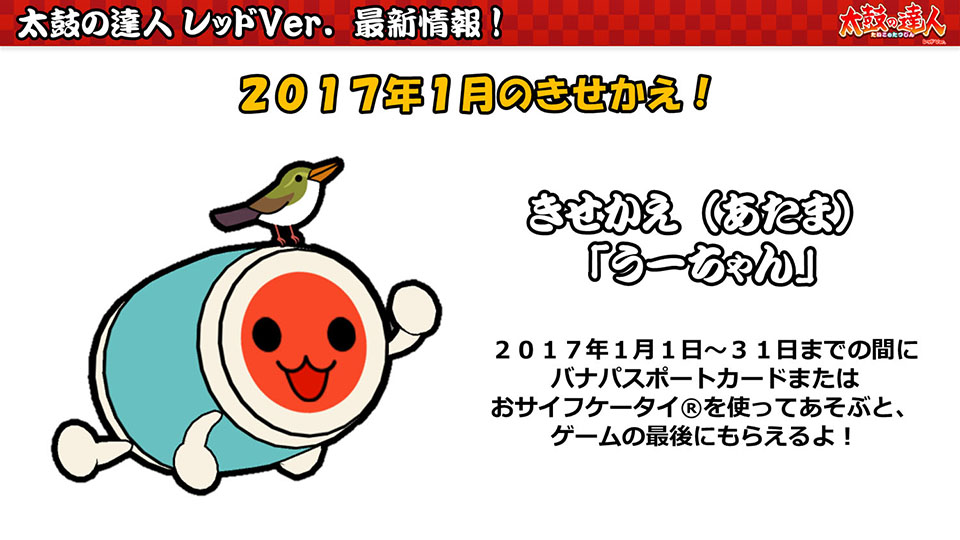 Plus, as a way to start the new year while being the same, January 2017's monthly Don Challenge song unlock is yet another revival in
Shokou ~Dawn~
, the last of the pre-existing Kikyoku songs to be reaching the arcade side.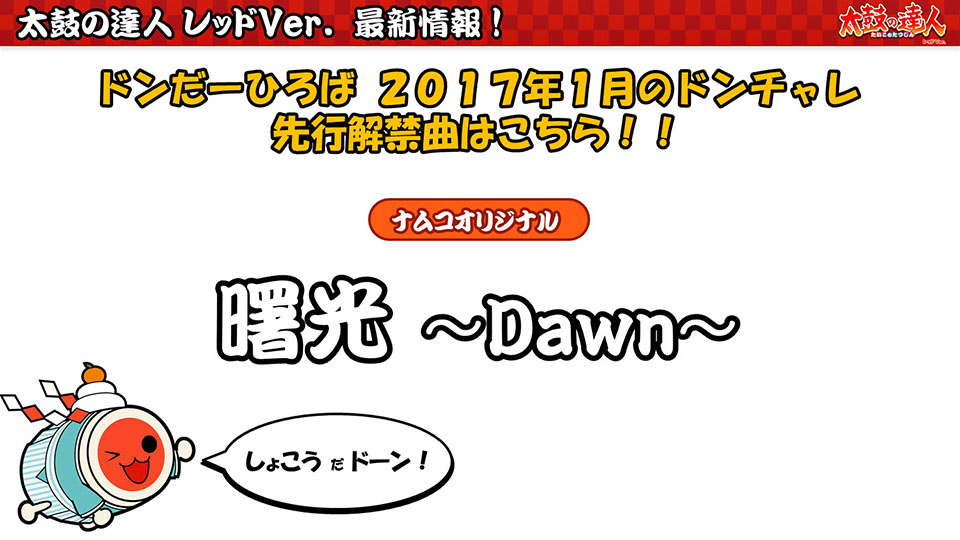 As a dash of bad news, however, EXILE's Rising Sun will be permanently removed from Red Version arcades from
January 31st, 2017
, with the song itself not being selectable for friend challenges/tournaments from
January 13th
and all of the song's related data/preferences regarding the Donder Hiroba profile (except crown count, which will be fixed in a later date) being deleted/reset on the removal day. If you want to play this song before its official departure from the Taiko no Tatsujin series, consider this as an official ultimatum of sorts.
For a closing note, Etou wants to make the blog's readers that the official Taiko Team Twitter account will go on hiatus after
December 28th
; both the blog and Twitter online platforms will return operative from
January 5th
next year.
Until then, let's reach the end of 2016 together with our very last features for the year!
Link to original post