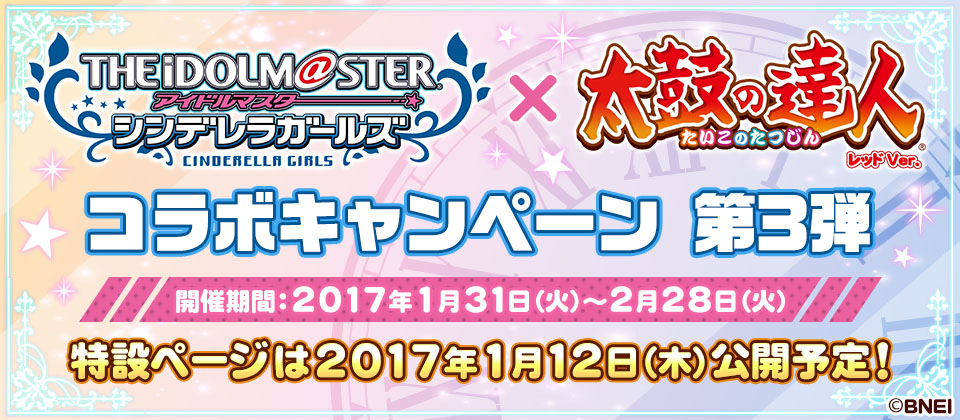 As promised from last week
, Taiko Team's younger sister Anne is in charge of delivering some preview details about next February's iDOLM@STER-related collaboration.
For this blog entry, a couple of content kinds are being revealed. First of all -as expectable- new songs from the Cinderella Girls games are going to make their Taiko no Tatsujin debut with the event! The first track revealed for that matter is
Tulip
, performed by the fictional unit LiPPS.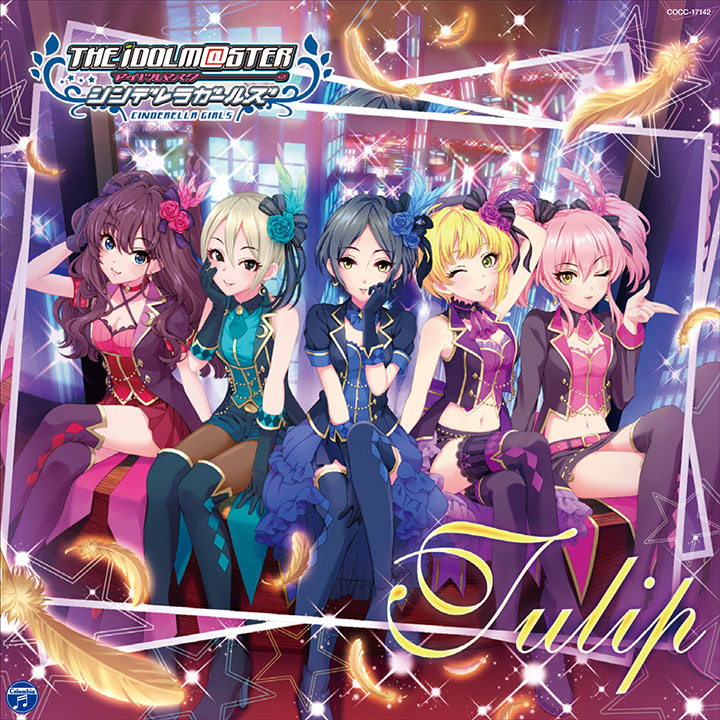 The other kind of newcoming feature is the inclusion of a new slew of Petit Charas for other idols of the Cinderella Girls. Judging by the silouhettes below, it looks like that the first 5 idols being reveals also happen to be the members of the aforementioned LiPPS band!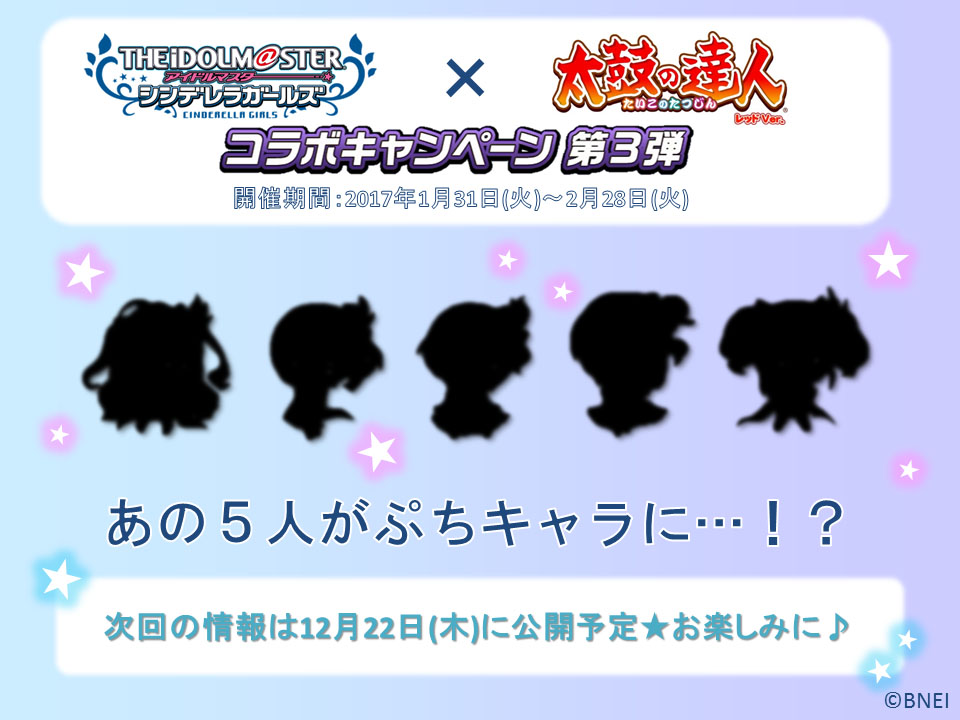 As the image above tells us, the next update on this future collaboration is supposed to go live on
December 22nd
, with another Taiko Team blog entry. The only hint we're left for this update is the mention of another song to be added beside Tulip, concerning a "Special Limited Memorial" for the collaboration with a movie presentation... What'll it be for?
Link to original post