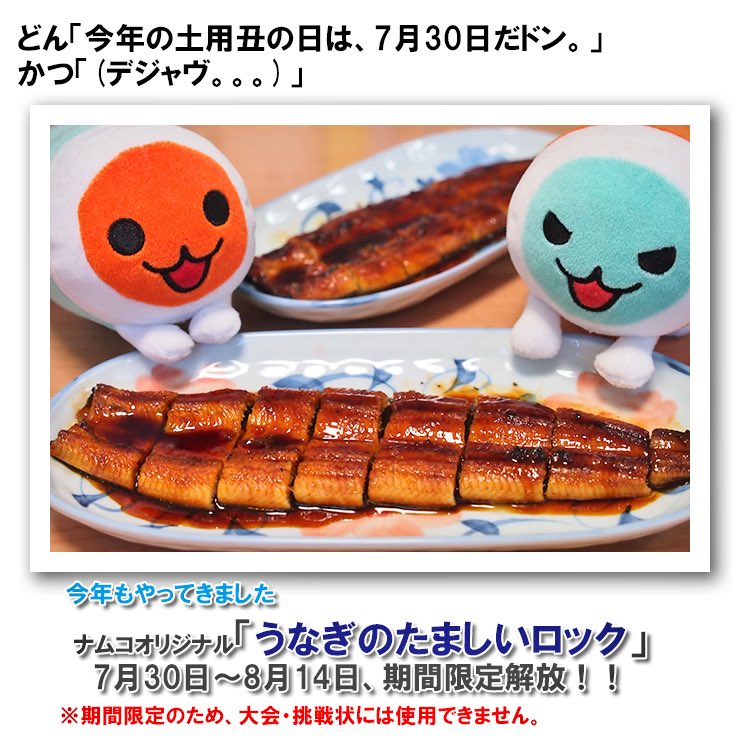 Today in Japan falls the so-called 'Doyo no Ushi' (土用の丑の日, lit. "Midnight of the Ox")... oh yeah,
last year
we also did this already. The picture is also the same as last year, so yeah.
Cutting the duplications,
Unagi no Tamashii Rock
will be available from
July 30 through August 14
, on both Japan Red ver. and Asian White ver. Catch it if you want to play it (again).