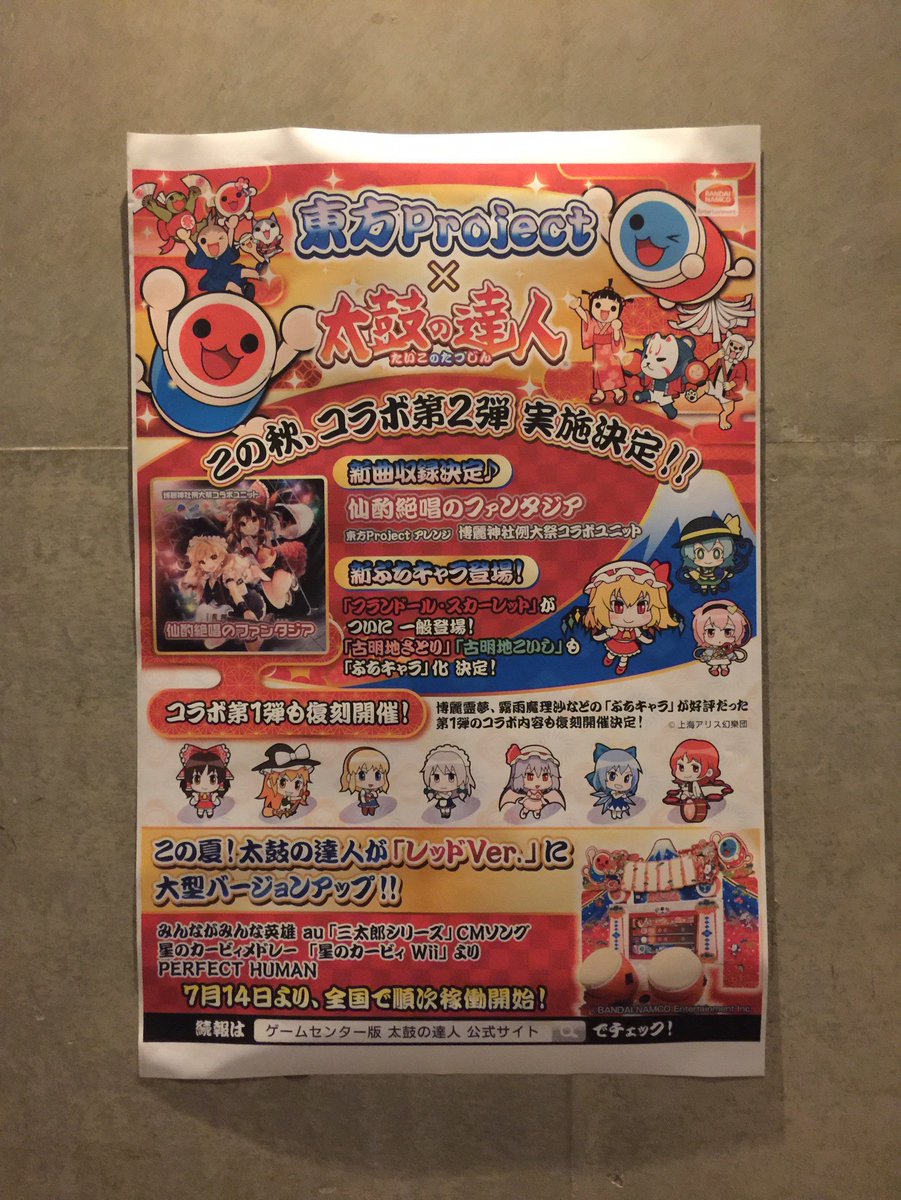 Don't mind us earlier when we were just pushing out the firsts of the
Touhou Project Corner
posts. But do mind us now that we scourged updates from the Taiko no Tatsujin appearance in
Hakurei Shrine Song Festival
finished just this afternoon, in the form of
sneak peeks of the makers' promotional materials
.
For Taiko no Tatsujin, the small poster promotes it as a 2nd round of Touhou Project collaboration, with
Senshaku Zesshou no Fantasia (仙酌絶唱のファンタジア)
(link is official Nicovideo upload)
as the featured song addition. On the Petit-chara front, in addition to reviving the seven past designs, this collab also adds the now-public
Flandre Scarlet
and brand-new
Satori Komeiji
and
Koishi Komeiji
sisters (the 2nd and 3rd from left in the max guage dancer). The poster does not say exactly when this will come, but with only two weeks to Red ver. and an obligatory plugging for Red ver. at the bottom, it may be at or after the new firmware's launch.