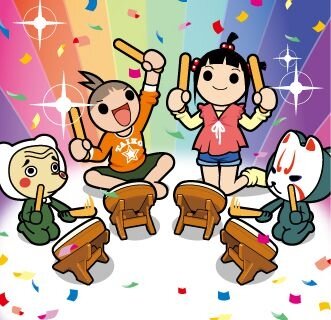 Found on the Inside Games and Gpara.com websites by crystalsuicune. Let's see what's new!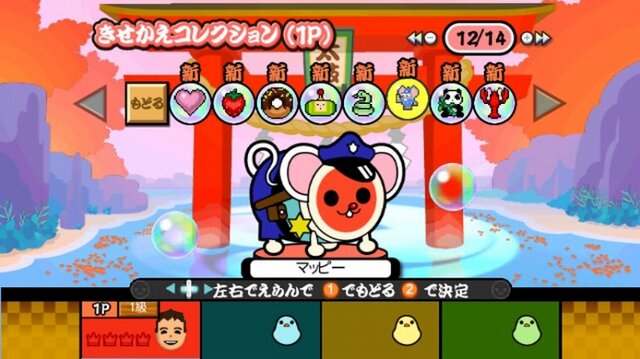 The game's costume selection looks so... mystical. All the outfits shown come from old Taiko games (if you visit the official site now you'll notice quite a few familiar ones from both Wii1 and Wii2!), with the ones shown above being the train costume from the boss battle in Wii2 and the Mappy costume.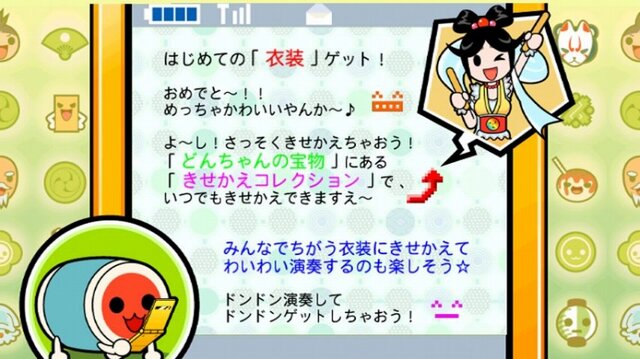 An e-mail message sent by Kodama, the mainstay character of Wii Taiko, telling you that the costume collection has been unlocked. Wait, so you don't unlock all 100 costumes one by one?
Other lyric lines for Momoiro Taiko Paradise, Kettei Ban's theme song, with another 4-player screen.