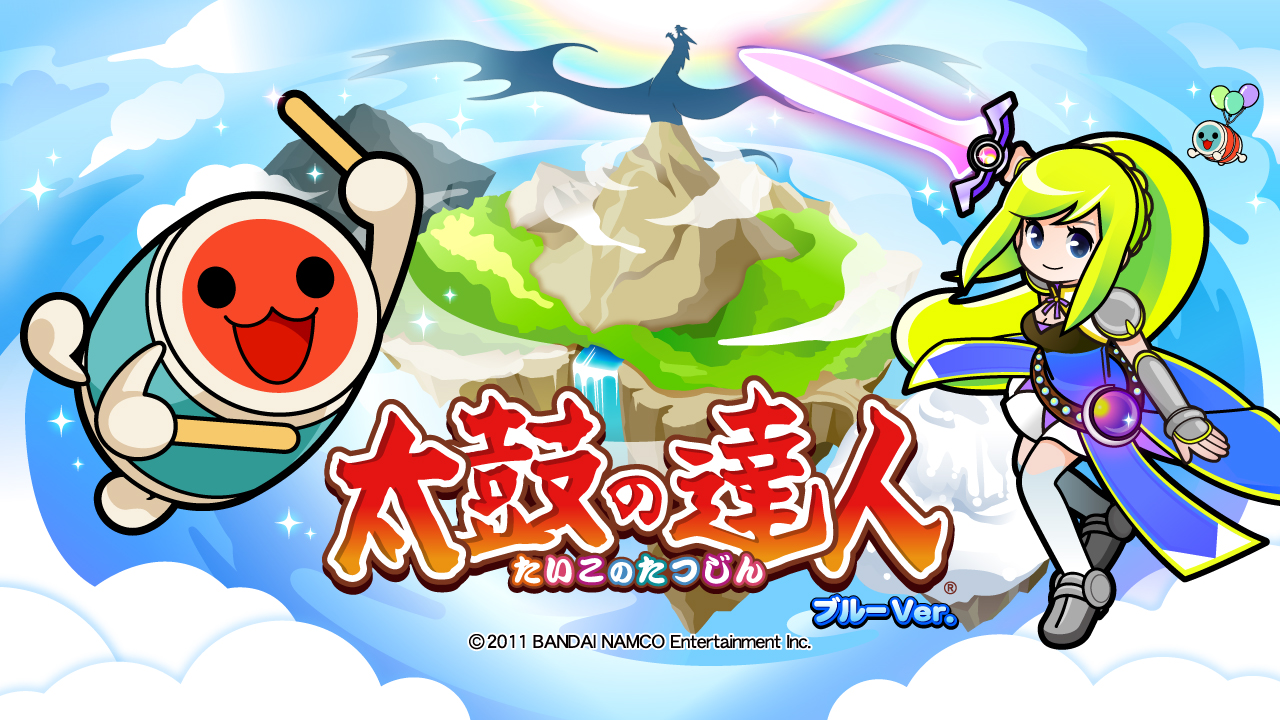 The latest Blue Version update is finally out! While we wait for any chances to spot unlockable tunes with the brand-new Performance Battle mode, let's tackle the three licensed additions of the day first.
Blue ver. Version Update: June 27 2018


Title

W
Sayonara Elegy
さよならエレジー
★3
★4
★5
★8
--

W
Hibana

DECO*27 feat. Hatsune Miku


ヒバナ/DECO*27 feat.初音ミク
★4
★5
★6
★8
★10

W
Asu no Yozora Shoukaihan
アスノヨゾラ哨戒班/Orangestar feat. IA
★4
★6
★7
★9
--
"W" means the song is supported in Issho ni Waiwai Ensou, a placeholder before we make a special icon for this.

Sayonara Elegy
(498 notes on
★8 Oni
)
Masaki Suda's J-POP addition of the day fares out as your averagely-paced Taiko Oni chart with bot5h even-note and odd-note clusters to be taken care of, while still being not much of a sweat-inducing challenge when compared to many other charts under the same difficulty rating.
Hibana
(669 notes on
★8 Oni
)
For a taste of what an higher-tier of difficulty in the 8-star range feels like, here's that Hatsune Miku-powered track addition of the day to that purpose! Sporting an higher average BPM and many consecutive mono-color clusters, the speed/note count combo can cost some errors on the stamina side of the careless or the untrained ones tackling the song first-hand.
Hibana
(1037 notes on
★10 Ura Oni
)
Hibana comes in with a top-rating Ura Ohni mode as well, sporting a note density/speed combo in the likes of all-time difficulty offenders from the past like Rotter Tarmination's Ura Oni, only with more linear note cluster combinations. Watch out for these long Don note clusters, too!
Asu no Yozora Shoukaihan
(719 notes on
★9 Oni
)
The last licensed pick of the day's Oni mode can be best described as an harder alteration of Ikenai Taiyou's Oni mode, with longer sequences of consecutive note clusters to be taken care of with the added perks of a faster tempo and 5-note cluster in the mix as well!