Today marks the very first website update for the next home console Taiko game! All the details are listed after the jump.
In a nutshell, three sections of the website are open as of today: How To Play, Game Mode and the Song List page.
Starting in order, the How To Play section features a description of the motion-based new control scheme of the Nintendo Switch that involves the use of the Joycons on mid-air, dubbed
Furifuri Ensou
(フリフリ演奏, lit. Swinging Performance). A firm gesture downwards with no angle will be enough to perform a Don hit, while a curved downwards gesture will suffice for a Kat note hit. If you can't make that slant gesture, you can also hold L or R and swing normally to register as Kat.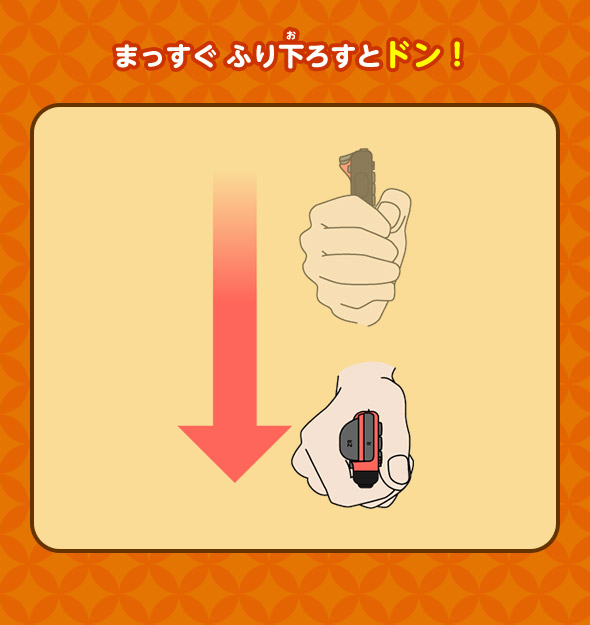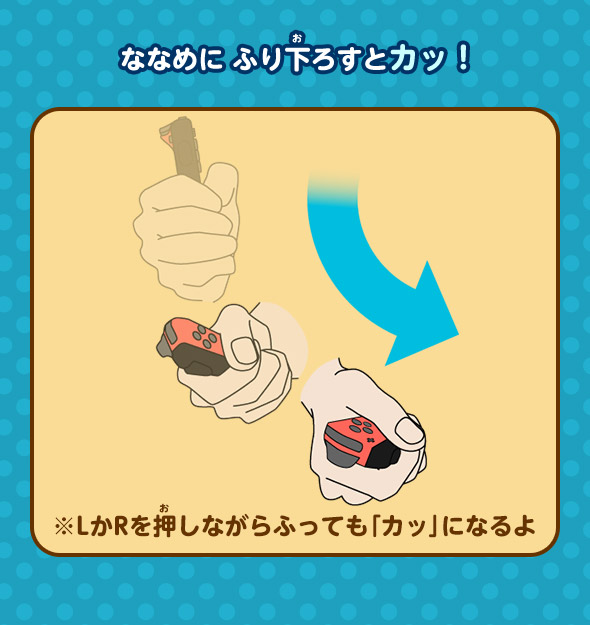 The How To Play section also hosts a page for the Taiko partner play, available at the beginning and capping 20 characters with in-game unlocks. Not only each one of them will act as a different modifier in terms of
Performance Skills
(演奏スキル), but they'll also replace your usual Taiko avatar for the performance!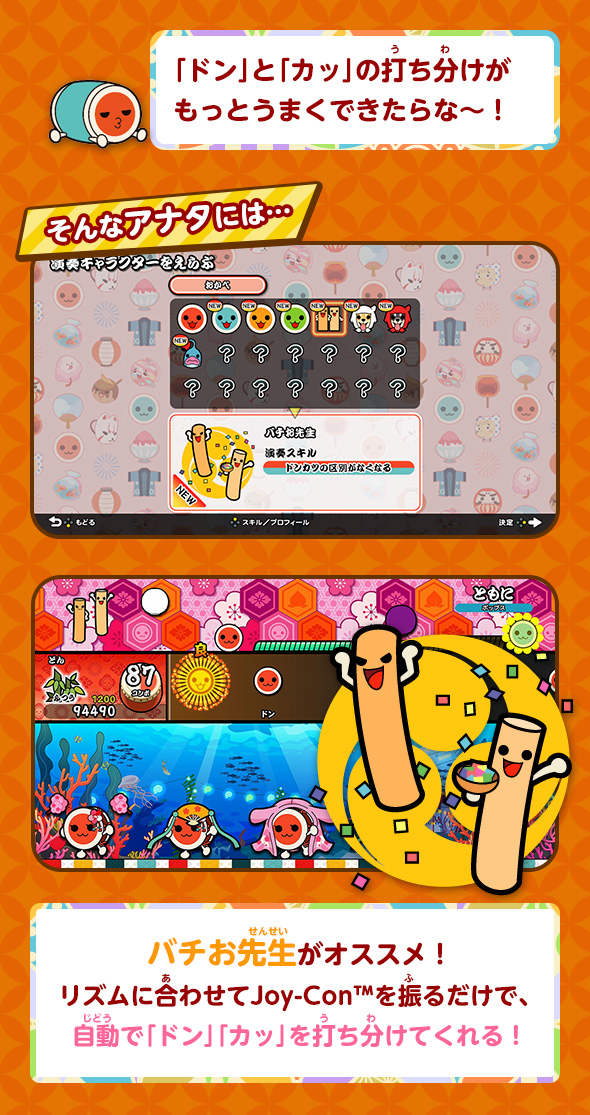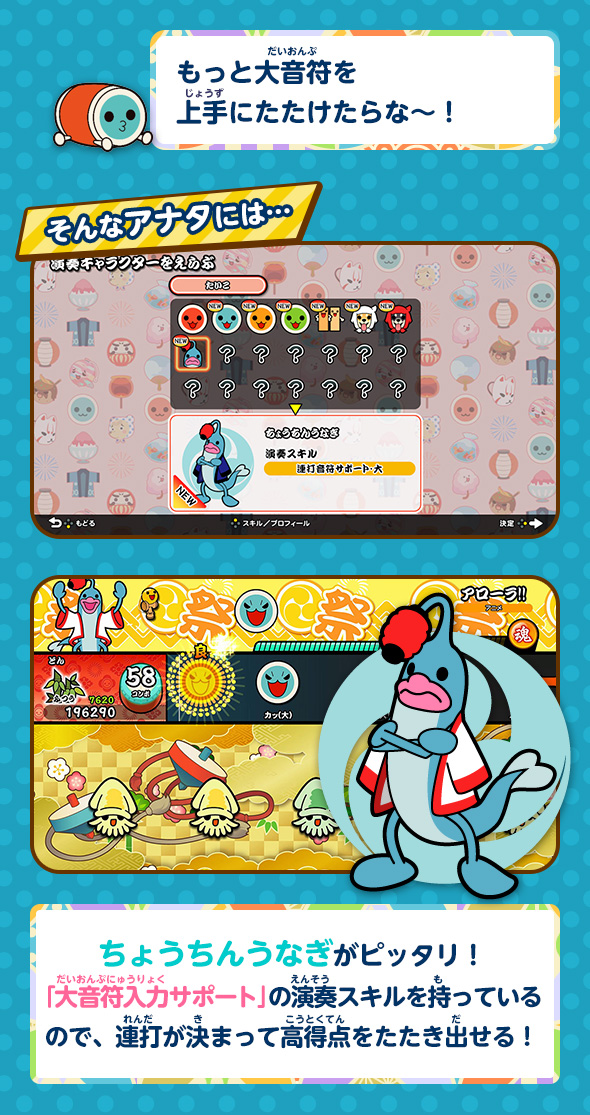 Our first screens from the Mode page make us aware of yet another Song Selection design change for the console scene, now sporting a vertical look. After choosing a song and difficulty/modifiers, it'll be possible to choose the control scheme to use, among which is also the twin-Joycon+grip combo option.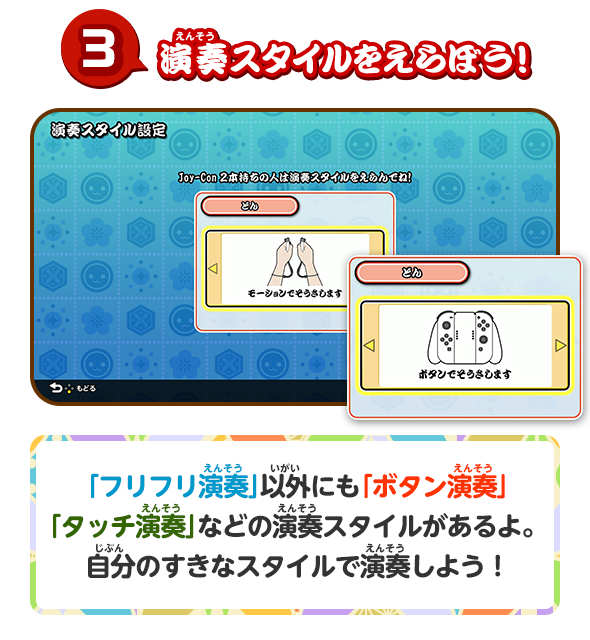 In the Mode page is also possible to take a gander at the Party mode section, starring both old and new Taiko-themed minigames for up to 4 players to enjoy! Please note, however, that this specific Taiko game will only have the main-mode play accessible only for
1-2 players on same-console multiplayer
, as opposite to the post-Wii3 home console games era. If you want a 4-person head-to-head on the performance game, you would need 4 Nintendo Switches with 4 copies of the game on local wireless connection.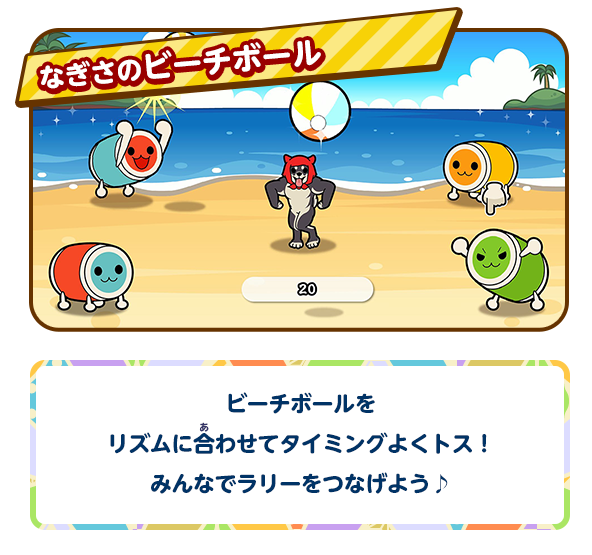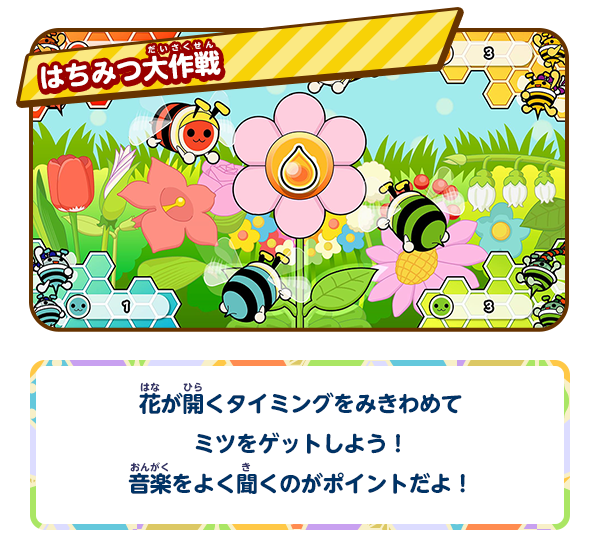 Last but not least, the songlist! Of the newly-announced starting song list threshold of
70 songs
(without DLCs), we now have a 20-something track list for us to leave our first impressions on:

Takane no Hanakosan (高嶺の花子さん)
Console debut

Tomo ni (ともに)
Console debut

TT - Japanese ver. -
Console debut

Zen Zen Zense (前前前世)

R.Y.U.S.E.I.

RPG

Natsu Matsuri (夏祭り)
Doko Made Mo ~How Far I'll Go~ (どこまでも 〜How Far I'll Go〜)
Console debut
Howling
New!
Be The One
Itsumo Nando Demo (いつも何度でも)
Alola!! (アローラ!!)
CHA-LA HEAD-CHA-LA
A Cruel Angel's Thesis (残酷な天使のテーゼ)
Odore・Dore・Dora Doraemon Ondo (踊れ・どれ・ドラ ドラえもん音頭)
Haikei Doppelganger (拝啓ドッペルゲンガー)

Youtube Theme Song (YouTubeテーマソング)

Grip & Break Down! -Tatsujin edit.- (Grip & Break down !! -達人Edit.-)
Jump Up, Super Star! Short Version
Splatoon 2 Medley (スプラトゥーン2 メドレー)
As of now, the generic 'Summer 2018' release date hasn't been updated yet.
Source (Taiko NSwitch website)