Looks like Taiko no Tatsujin is finally picking back up the steam, eh? The teaser that landed since December 2017 finally received the resolution, as the IDOLiSH7 x Taiko no Tatsujin collaboration is finally dated to begin starting
April 18 2018
.
The collaborative efforts will roll out in weekly installments, first adding the custom dancers to the existing i7 song of
WiSH VOYAGE
and then adding new tunes (along with unique custom dancers of the signature idol groups) after that:
IDOLiSH7 x Taiko no Tatsujin Collaboration
WiSH VOYAGE
(custom dancers added April 18)
   「アイドリッシュセブン」より IDOLiSH7
Heavenly Visitor
NEW!
(+custom dancers, April 25) (+Ura)
   「アイドリッシュセブン」より IDOLiSH7
NO DOUBT
NEW!
(+custom dancers, May 2)
   「アイドリッシュセブン」より IDOLiSH7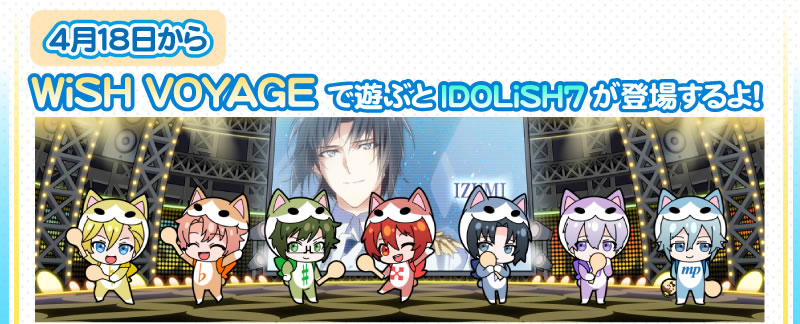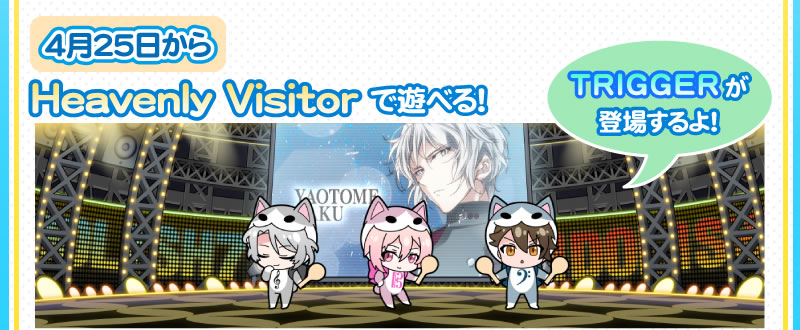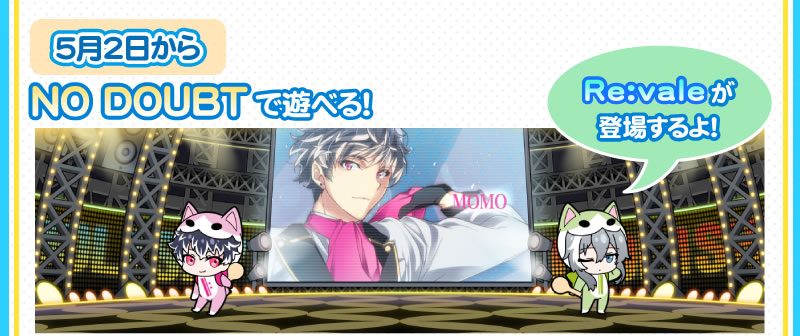 On Issho ni Waiwai Ensou, the Lucky Notes gimmick returns with company pet
Kinako
(きなこ) and pudding mascot
King Purin
(王様プリン), and special custom messages from the idols at the end.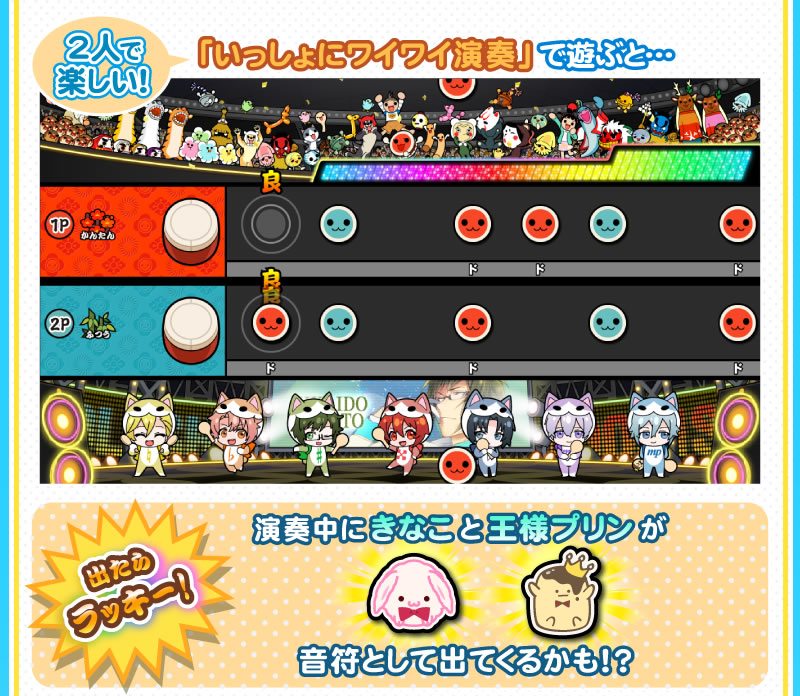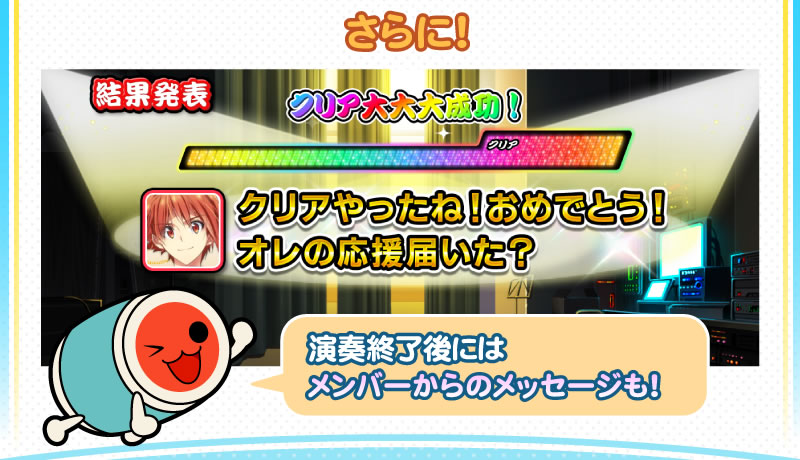 Tying back to the IDOLiSH7 franchise, if nation-wide Donders collectively achieves
7777 plays on each
of the collab songs on Blue ver., special in-game items will be up for grabs in the IDOLiSH7 mobile game.
Collab page on Taiko no Tatsujin Blue ver. main site
Addendum (2018/04/13):
We have come to know that more songs are also to be added to Blue ver. on
April 18
, thanks to press releases relayed by outlets like
4Gamer
.
Thanks to Deadwantsha from the chatbox for letting us know!
ルパンレンジャーVSパトレンジャー
Lupinranger VS Patranger
NEW!
We can!! HuGっと!プリキュア
We can!! HuGtto! PreCure
NEW!
Jump Up, Super Star! Short Version
NEW!
   「スーパーマリオ オデッセイ」より Super Mario Odyssey