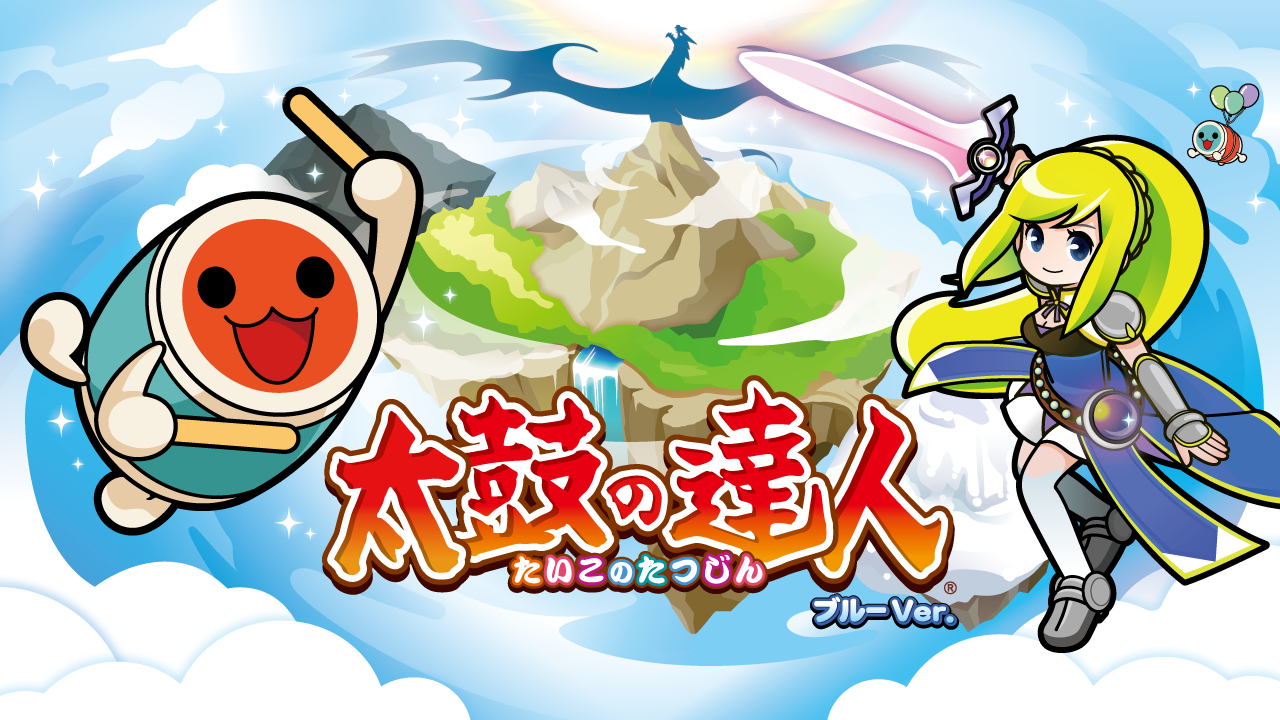 Today's official blog entry is here not only to announce the
March 15th
release date of Blue Version in an official way, but also to state what the firmware change will mean for the arcade branch's pre-existing song list.
We start things off with a song-deletion action course that will only affect the arcade versions that came before Blue Version that will still be operative in game centers. As we've seen some time ago in the past with Yellow Version (
click here for a quick reminder
), this kind of song removal from inactive versions has always been some sort of mouth-by-mouth news delivery from arcade goers/owners alone, but now the official Taiko blog is directly addressing those removals for the first time.
On top of the songs that are listed in the former blog post we linked above, the J-POP track couple
Hana Furumai
/
Ai Uta
and
Kirby's Dream Land Medley
won't be playable on Yellow Version (and older firmware boards) after Blue Version's release.
Blue Version, on the other hand, is about to see some actual song removals as well (which, of course, are also reflected in all the other Taiko HD firmwares). Surprise surprise, we have some other series perma-deletions, too!...
Anata ni Koi wo Shite Mimashita (あなたに恋をしてみました)

chay




Ikuze! Kaitou Shojuo -Z ver.- (行くぜっ!怪盗少女 ‐Z ver.‐)

Momoiro Clover Z

Kimi ni Sakura-hirari To Mau (君に桜ヒラリと舞う)

Doll☆Elements

Cocotama Happy~Paradise! (ここたまハッピ~パラダイス!)

Kamisama Minarai: Himitsu no Cocotama

AC0 exclusive

Korokoro Cocotama! (ころころここたま!)

Kamisama Minarai: Himitsu no Cocotama

Kakushinteki☆Metamarupho~se! (かくしん的☆めたまるふぉ~ぜっ!)

Himouto! Umaru-chan

Daydream café

Gochuumon wa Usagi Desu Ka?

Saa Ike! Ninninger! (さぁ行け!ニンニンジャー!)


Also: Wii U2 (DL)

Juumensou colorful ver. (十面相 colorful ver.)

YM feat. GUMI

Yobanashi Deceive (夜咄ディセイブ)

Jin (Shizen no Teki-P) feat. IA

Enmei Chiryou (延命治療)

Neru feat. IA

AC0 exclusive

Houkago Stride (放課後ストライド)

Last Note feat. GUMI

Eccentric w (エキセントリックw)

GingahoumenP feat. ZOLA PROJECT

Miku Miku ni Shite Ageru♪【Shite Yan Yo】 (みくみくにしてあげる♪【してやんよ】)

ika feat. Hatsune Miku

Also: Wii U1 (DL) / PS4 (DL) / iOS

Kerakera Jyanken (

ケラケラじゃんけん

)
The following songs will be removed from any active Taiko HD firmware with Blue Version's release (alongside all the Donder Hiroba-related data/records) on
March 15th
. From
February 23rd
, it won't be possible to set these songs as part of user tournament/challenges sent to other Banapassport players through the Donder Hiroba.
Last but not least, the arcade-exclusive
Tokkun Mode (特訓モード)
from White Version will be permanently terminated on
March 14th, 23:59
(JP time) in all the arcade versions that hosted said mode.
Link to original post