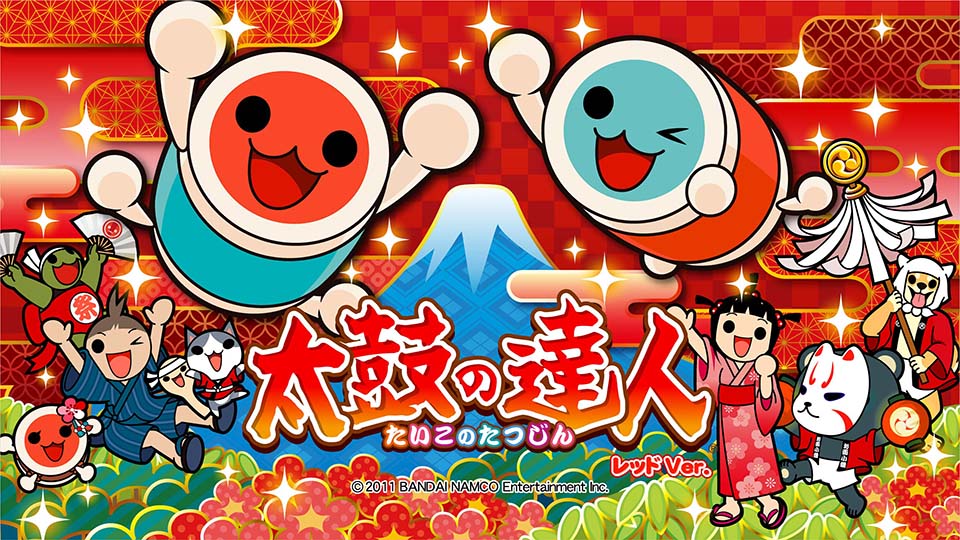 Following yesterday's special livestream on Tenkaichi Otogesai, you might wonder there must have been some update to actually add the song. Well today's surprise blog post answers that question with a
October 13
update.
New Songs: October 13 (Red ver. V4.05)
あんずのうた Anzu no Uta
NEW!
   「アイドルマスター シンデレラガールズ」より The Idolm@ster Cinderella Girls
合唱スタボーフェ! Gasshou Stabofe!
NEW!
   with たま☆たい feat. 団地ノ宮 with Tama☆tai feat. Danchinomiya
New Songs: October 14
(participating AOU stores only)
毒L0CANdy♡ Doku L0CANdy♡
NEW!
    t+pazolite
Other Changes
Red ver. Title Part Gacha Part 2 adds 4-dimensional (四次元) / In Short (要するに) / Thick (太い) / French Braid (みつあみ) / Magical Girl (魔法少女) / Emperor (帝王)
Shortened afternoon break for Tokkun Mode, now resuming for the night at 17:00 instead of 19:00.
Link to original post