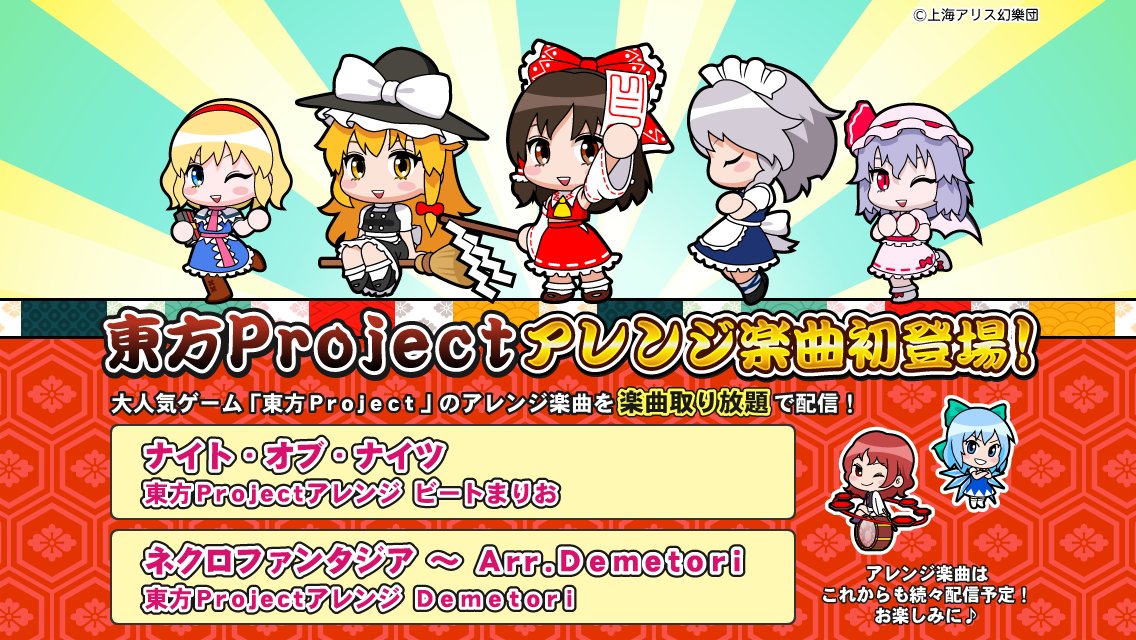 Remember when we say that Touhou Project arrangement picks are quickly invading every current console (Vita, 3DS, Wii U), and then all the people who consider iOS and Android legitimate console platforms got mad at us for excluding those two?
Well okay, that never happened, but now we can safely not have that happened at all, when Touhou picks are also coming to Gakkyoku Tori Houdai on both platforms!
Gakkyoku Tori Houdai Adds: May 26

ナイト・オブ・ナイツ Night of Knights
   東方Projectアレンジ ビートまりお Touhou Project Arrange / Beat Mario

ネクロファンタジア ~ Arr.Demetori Necrofantasia ~ Arr. Demetori
   東方Projectアレンジ Demetori Touhou Project Arrange / Demetori
And what's that? The invasion is still ongoing with a total of
3 consecutive months
of more Touhou songs for GTH? Sign (insert whoever likes Touhou songs) up!