For this week's V Version website update, we get yet more returning songs and the last of the game's default J-Pop tracks. Find out what's the fuss about by clicking 'Read more'!
New Songs

華振舞 Hana Furumai
NEW!
Ridge Racer
ゆれるプリーツ実行委員 Yureru Pleats Jikkouin
NEW!
feat. 団地ノ宮弥子 feat. Yako Danchinomiya
散りゆく蘭の綴る詩 Chiriyuku Ran no Tsuduru Uta
Taiko V Version's last J-Pop track turned out to be a completely new one from the 2013 musical group Wagakki Band, which will also help Don-Chan on his Donder Quest as guest characters. Coming back to this Taiko game are also the once-arcade-exclusive song from the School Matters song series, the first of the many many Ridge Racer songs in Taiko and Lokamp's all-time favourite song from the Taiko games.
New Guest Characters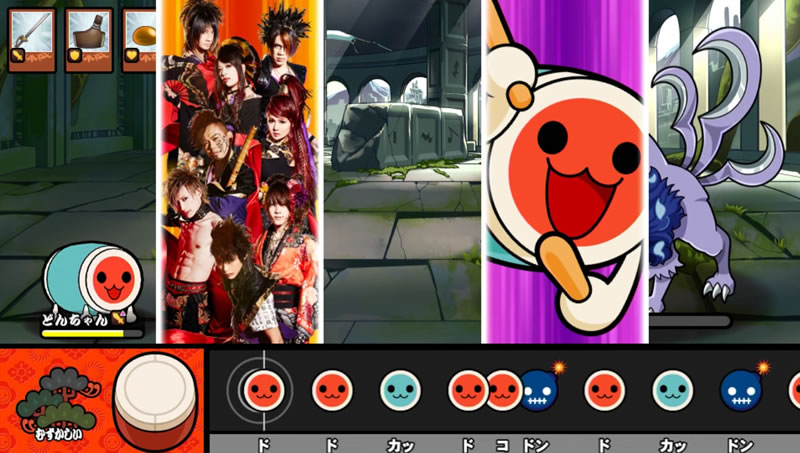 As a side note for today's update, it looks like that some of the previously-listed mysterious song list entries -marked as '???' before their reveal- have been completely removed from the website, meaning that the game will have marginally less songs upon release.
From the count we already made a few weeks back (
link
), we have one song less for the Anime, Game Music and Namco Original genres and two songs less for the Vocaloid one. That's five songs less overall, which now brings the total of default songs of the game down to
86
. It's still an impressive number, no less!