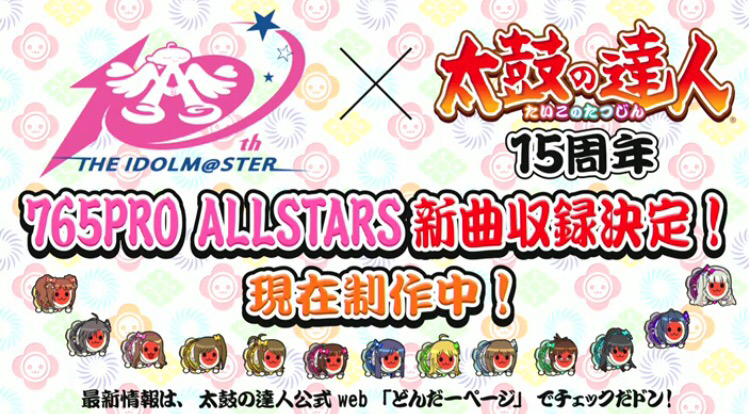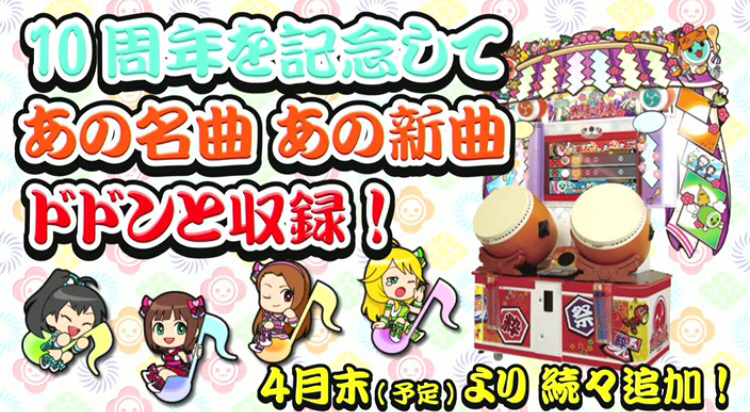 In today's Idolm@ster Producer Day event, part of the franchise's 10th Anniversary reveal, it is announced that another collaboration with Taiko no Tatsujin (which is also expecting a nice round 15th Anniversary soon) is approaching. Expected to come from
late April
onwards, Taiko no Tatsujin (
at least
Murasaki ver. as pictured) will be receiving playable songs from the stars of 765 Production, featuring both new songs and classic selections. The first image also shows a whole line of Don-chan outfits for various Idolm@ster stars, new and returning.
And we concluded a collaboration with the spinoff franchise Cinderella Girls just before the version change! What a tight schedule!
Addendum:
That is also what today's surprise Namco Taiko Blog is about. The official name of the event is confirmed to be
Idolm@ster x Taiko no Tatsujin Collab Festival
(アイドルマスターx太鼓の達人コラボ祭).
Link to original post