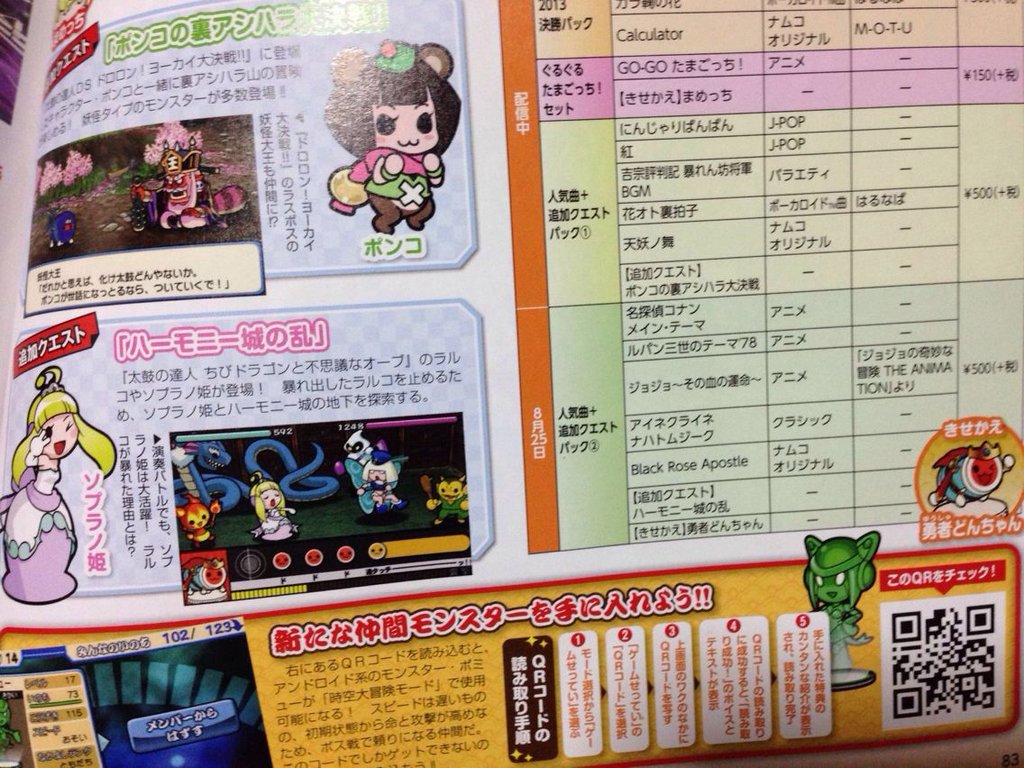 It's nice to see 3DS2 continues to get print coverage two months after its relea... hold on, is that
Princess Soprano
?
Check out the lower screenshots. It seems that the August DLC is another pack of one additional quest plus songs. This time we revisit 3DS1's damsel
once
in distress Princess Soprano deep in her castle's dungeons, joining us in the
Harmony Castle Chaos
quest to find and stop an enraged, runaway Raruko.
The five songs in this pack, from the green parts of the table, are:
Detective Conan Main Theme
Theme of Lupin III '78 (wikihouse claims an Ura notechart but unconfirmed with this shot)
JoJo ~Sono Chi no Sadame~
Eine Kleine Nachtmusik
Black Rose Apostle (rightly with Ura... hopefully)
This pack is a bit special compared with the Ponko pack, in that a Hero Don-chan costume (small window) is also included. Get with the 3DS1 vibe with a 3DS1 costume! The price is still 500-yen plus tax for the five-song-plus-quest-plus-costume pack, so it's marginally a better deal, dependent on how you see it.