Another batch of images for Chogouka-Ban's minigames has been spread around the Internet, thanks once again to gaming websites and online stores!
Most of the minigames take place in the four-row arrangement similar to the main game's scroll bar, with a few exceptions.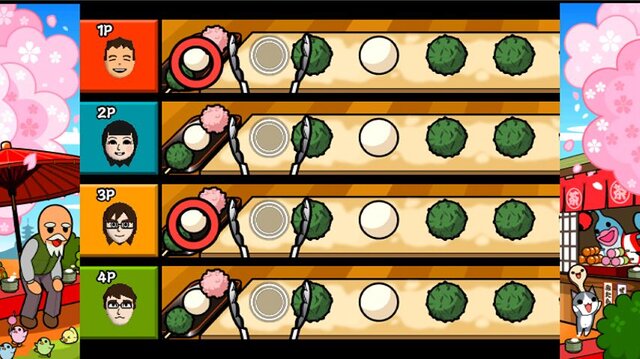 Make a three-color dango by picking the correct ingredients!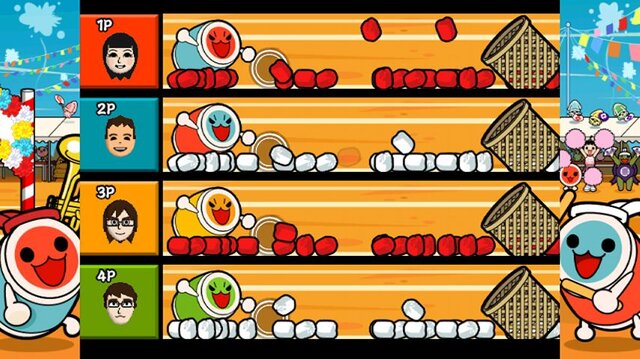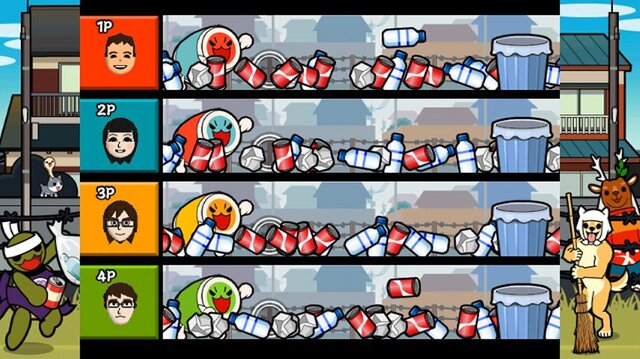 Two variation of the same game concept. Throw the stuff in the basket/trash can!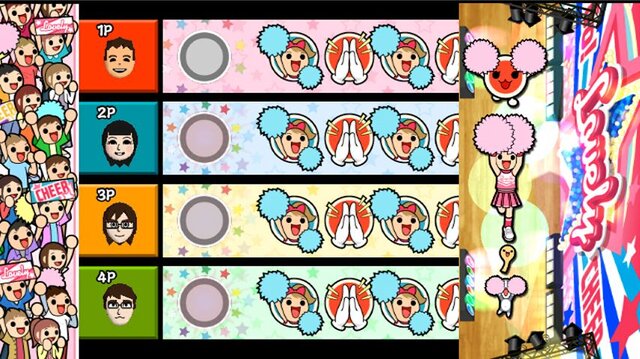 A cheerleading minigame, based on hitting the drum surface and rim at the correct moment.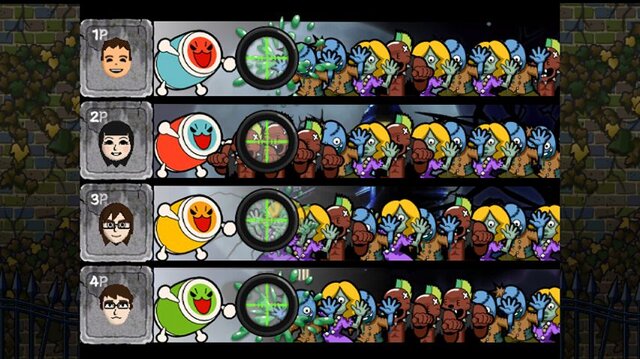 Zombie invasion! Repel as many as you can! Looks like a 'drum as fast as you can' type of game.
Last but not least, here's a screenshot from the Muzukashii gameplay of Senbonzakura, the new Hatsune Miku song for the Variety genre by KurousaP.