Even if the game has still to be officially featured in the incoming Tokyo Game Show 2012 (20-23 September), some online shops have recently added a new set of screenshots about the fifth Wii game. Here, we present the ones featured on the Rakuten website, featuring both old and new screens.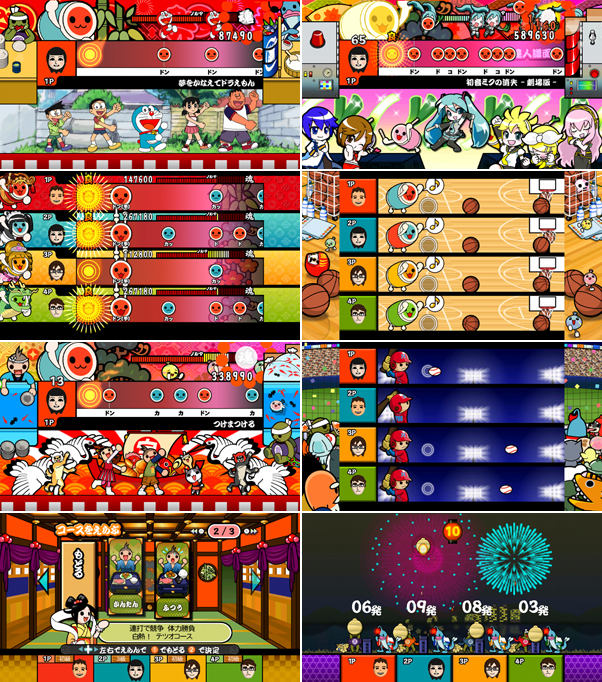 The left column features some images we have already seen, aside with a screen about Yume o Kanae te Doraemon's custom dancers (top) and another one concerning Taiko Wii 5's Minigame mode, probably focusing about the minigames's difficulty selection (just look at Tetsuo's increasing dish sizes).
On the right column we instead see new images and minigames, most of them focused on timing. From the top to the bottom:
-) Hatsune Miku dancers on Miku no Shoushitsu (Muzukashii)
-) A basket-themed minigame, about timing
-) A baseball-related minigame, another timing-based challenge
-) A fireworks minigame. Blow as many as you can within the time limit!