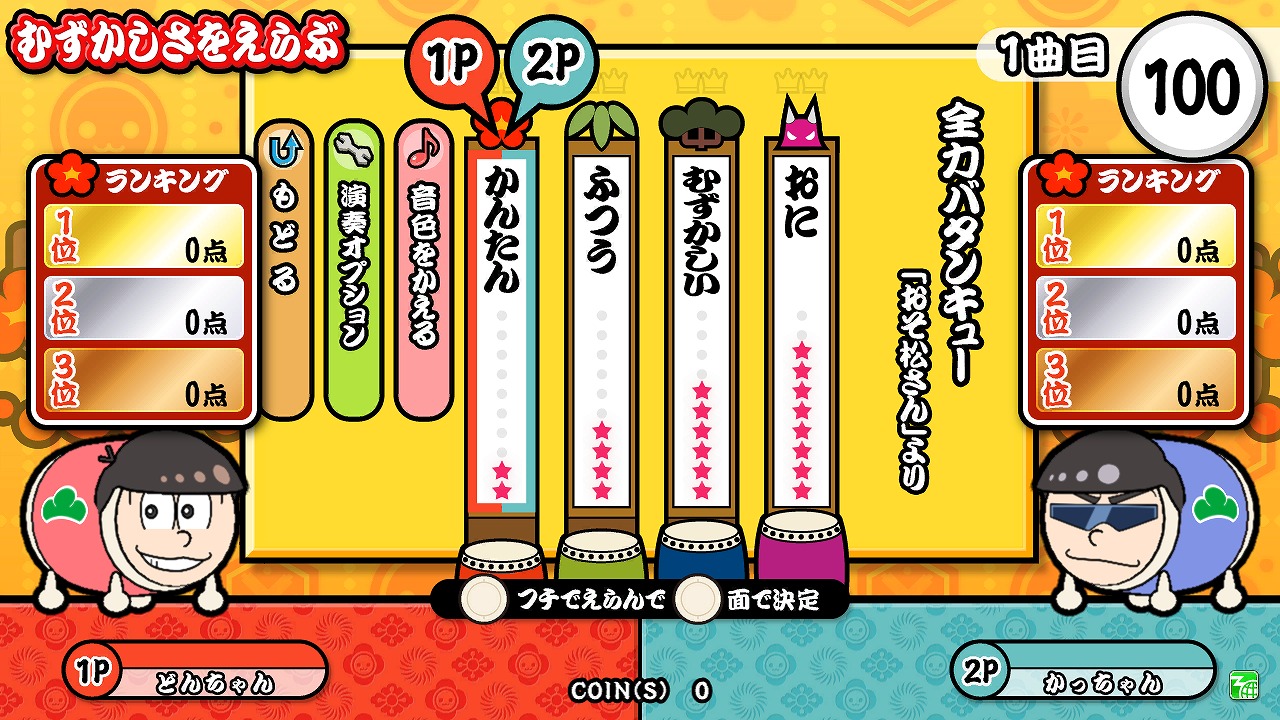 In today's blog entry, we're suddendly getting informed that the arcade-related collaboration with the Osomatsu-san is beginning... from today! See what's all about after the jump.
As you can see from the header picture, the main element is the addition of 6 new Kigurumi outfit sets that are themed after the show's Matsuno siblings: Osomatsu, Karamatsu, Choromatsu, Ichimatsu, Jyushimatsu and Todomatsu. By playing the show's opening theme (Zenryoku Batankyu) on any difficulty, Banapassport players will randomly unlock one of the six outfit combos, so six plays at the song are required to get them all.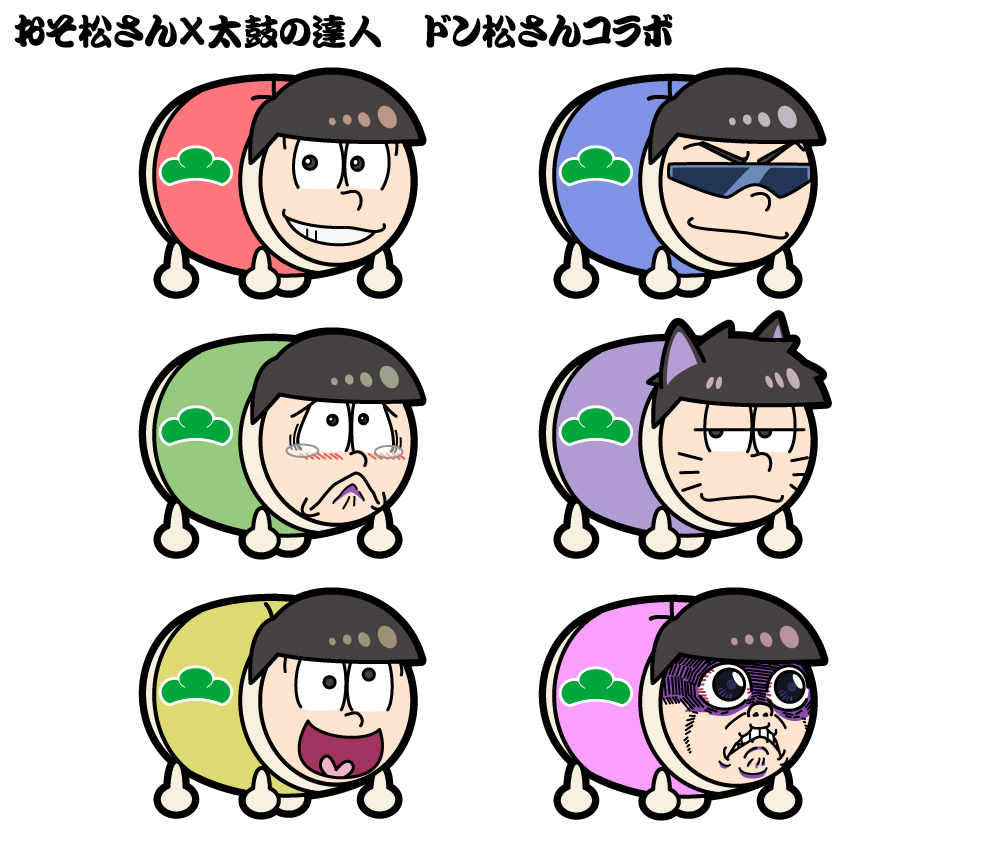 The previously-revealed collaboration keychains will also play a part in this event, as the official Taiko Twitter account will be holding a lottery to grant a full set to 4 lucky winners from Japan!
In order to join the draw, it's enough to send a tweet of yourself enjoying the collaboration with the promo hashtags tacked at the bottom:
#太鼓の達人コラボ
(#Taiko no Tatsujin Collaboration) and
#おそ松さん
(#Osomatsu-san). The deadline is set to
February 28th, 2018
.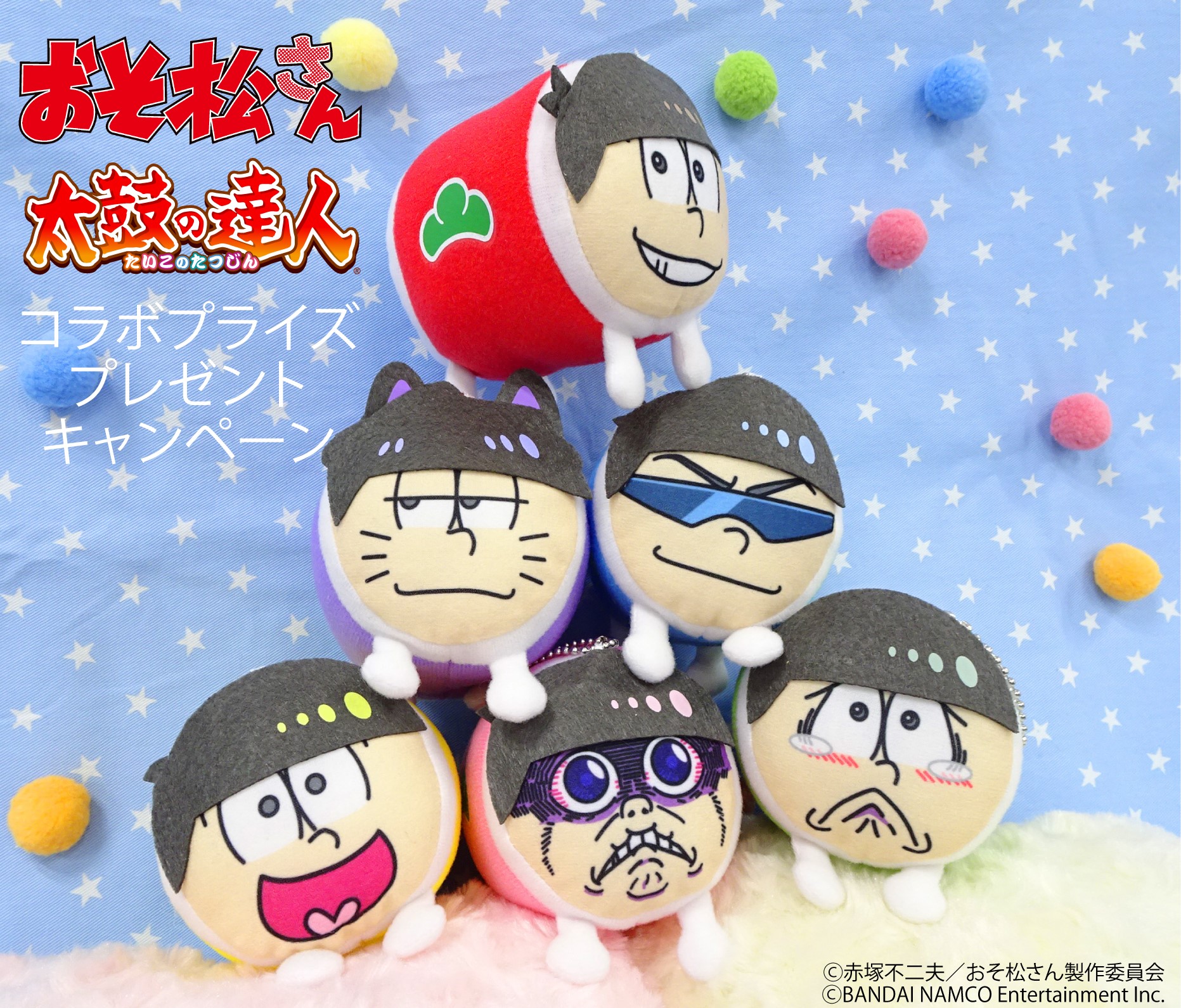 Link to original post