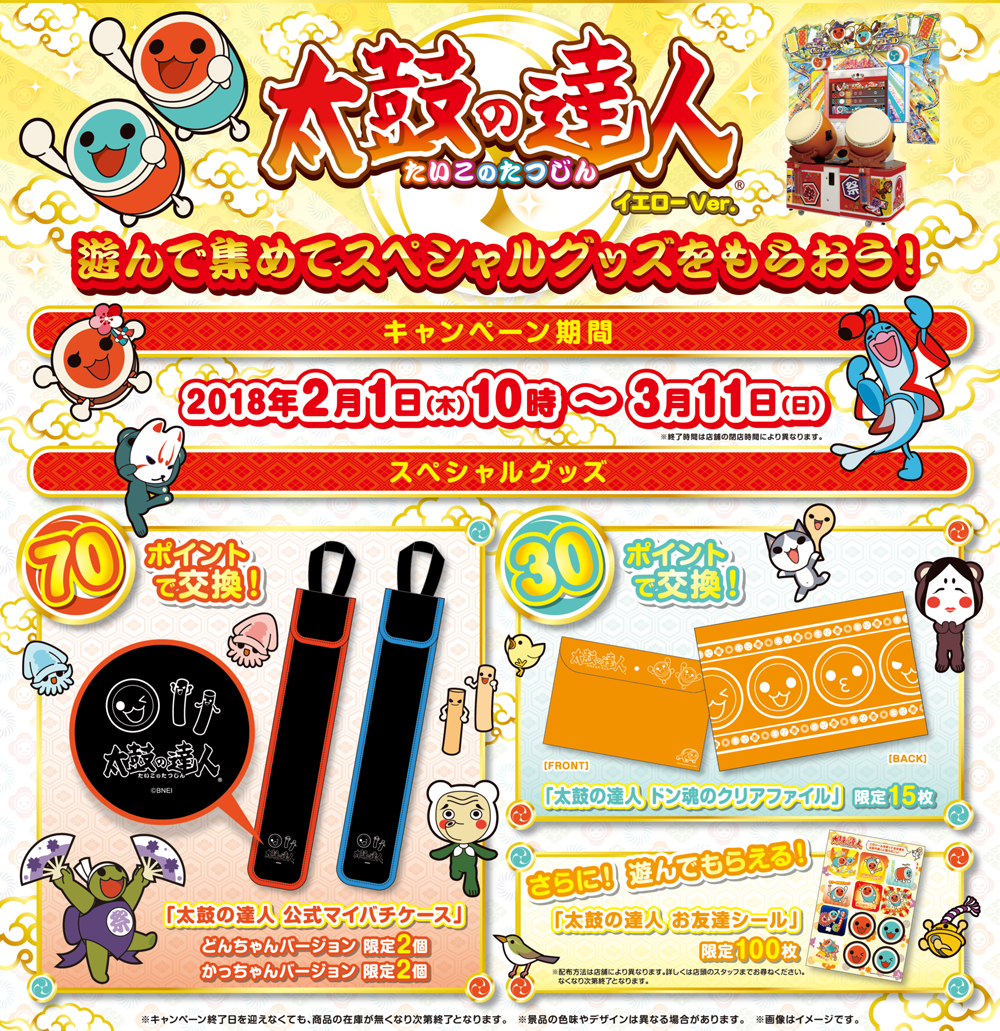 With the official Taiko blog entries becoming more and more sparse in number, it may happen that we miss some of the newly-made posts on not-Thursdays and for that we want to apologize in advance...
Now that this notice is out of the way, let's talk about the latest Yellow Version-related campaign.
Starting from
February 1st
, 10 AM to
March 11th
, 9.59 AM (Japan time), Japanese arcade Taiko players with an active Banapassport can gather points in order to receive some limited-edition items in the arcade rooms that will participate to this event!
All the eligible game centers will display promotional posters like the one that is displayed on the top of this news article, as well as being listed in the campaign's official website (which is also launching on February 1st, with the event's beginning).
Each Banapassport play on Yellow Version will net one point. Once that enough points are gathered for the desired reward, players have to redeem the reward code for the prize online; upon re-entering the game center, said code must be passed to one of its clerks to claim the linked freebie (until supplies last).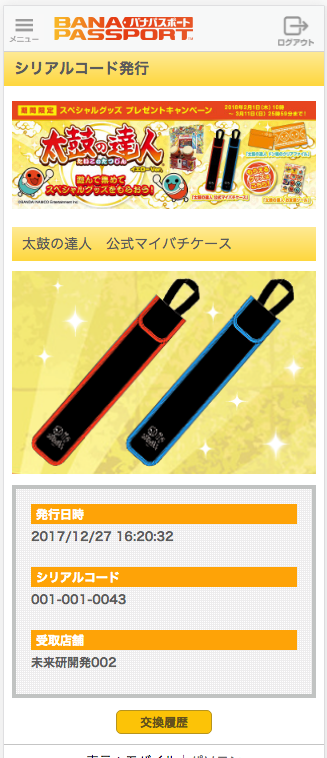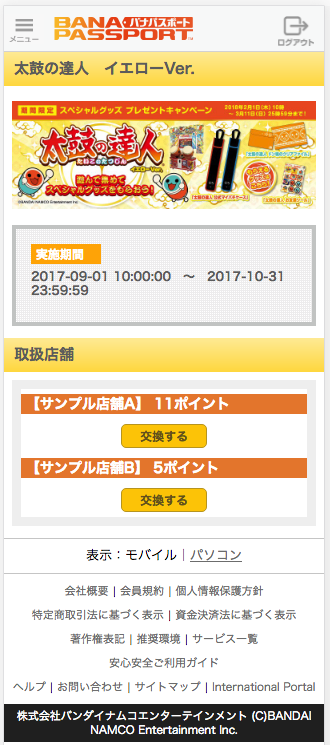 The first prize is an official MyBachi carry bag, available in two different colors! It's possible to claim one of the two color variants for 70 points and are limited to 2 per color in each participating store. The other point reward is a Taiko-themed clear file, available for 30 points and limited to 15 items for each game center.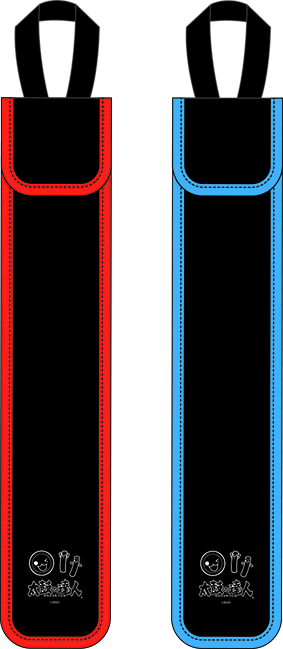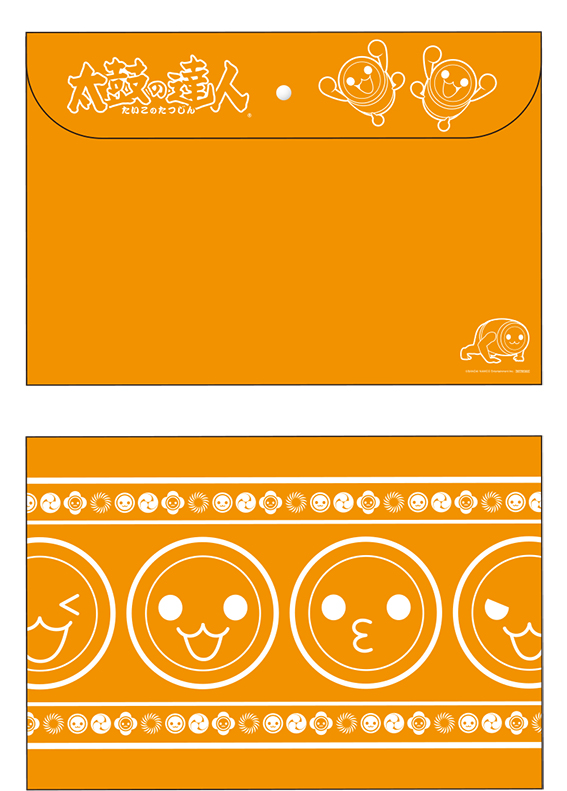 It's possible, however, to receive some freebie Taiko no Tatsujin sticker sheets in the participating stores, whether you're joining the event or not! While there's a more lenient availability of those, act fast as their stocks are not replenished once they're over!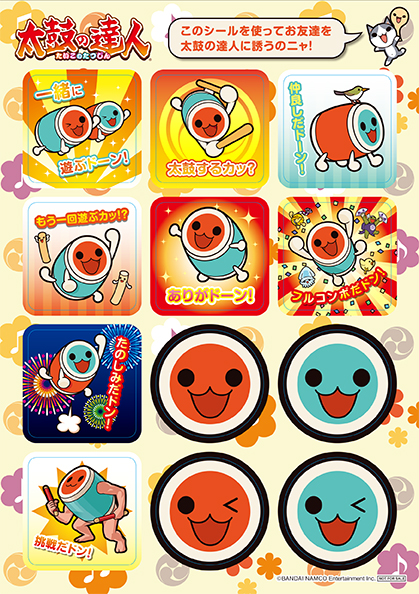 For those who are going to participate, here are some final disclaimers about the event:
Points for this campaign are counted for each player in relation to the game centers that are visited for the event; in other words, the points gained in a store can only be used for the rewards of the same store and cannot be carried over to the other participating game centers;
Prizes are handed out at the moment of the code redemption, so it's not possible to book them beforehand;
Each game center's promo posters will keep the record on how many point rewards are left.
Link to original post