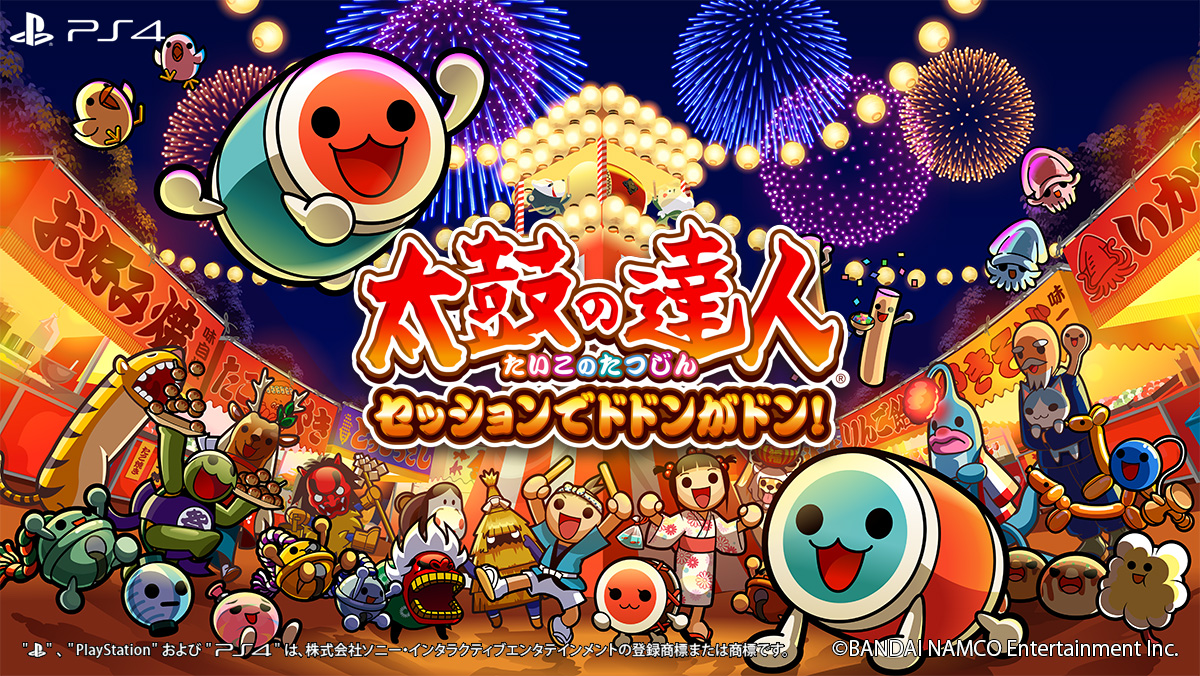 For once, the popular online retailer's Japanese branch is aiding eager Taiko fans in their quest to find out more about the latest shiny Taiko no Tatsujin videogame's song list selection before its release.
Below the jump is a newly-revealed list of songs that has been found -among other places- in
Amazon Japan's product page for Session de Dodon ga Don
, listed by genre and overall/console debut distinctions.
Newly Confirmed Songs
(
Red = NEW
/
Blue = Console debut
)
Pops
  海の声 Umi no Koe
  イケナイ太陽 Ikenai Taiyou
Anime
  紅蓮の弓矢 Guren no Yumiya
  ウィーアー! We Are!
Variety
最終鬼畜妹フランドール・S Last Brutal Sister Flandre S
チルノのパーフェクトさんすう教室 Cirno's Perfect Math Class
Game Music
Theme of Ryu
(Street Fighter V)
お願い!シンデレラ Onegai! Cinderella
(iDOLM@STER Cinderella Girls)
Brand New Theather!
(iDOLM@STER Million Live! Theater Days)
On top of these additions, the boxart for the game+TaTaCon bundle started to float around the Internet, revealing yet another song with quite the blurry reading...
By squinting the eyes really hard
, it's possible to make out another song title for the Game Music genre on the leftmost side of the
bundle's full boxart
, whose reading is something along the lines of
Urban Strike
/
Urban Striker
, written in Western lettering. Feel free to speculate with us until the song's actual name gets revelaed in a more clear way!
[UPDATE] - Up to now, the most plausible hypothesis for the mystery Game Music track's identity is the song
Urban Striker from Critical Velocity
, seeing how Taiko games already got a few tracks from the game into former installments of the series.