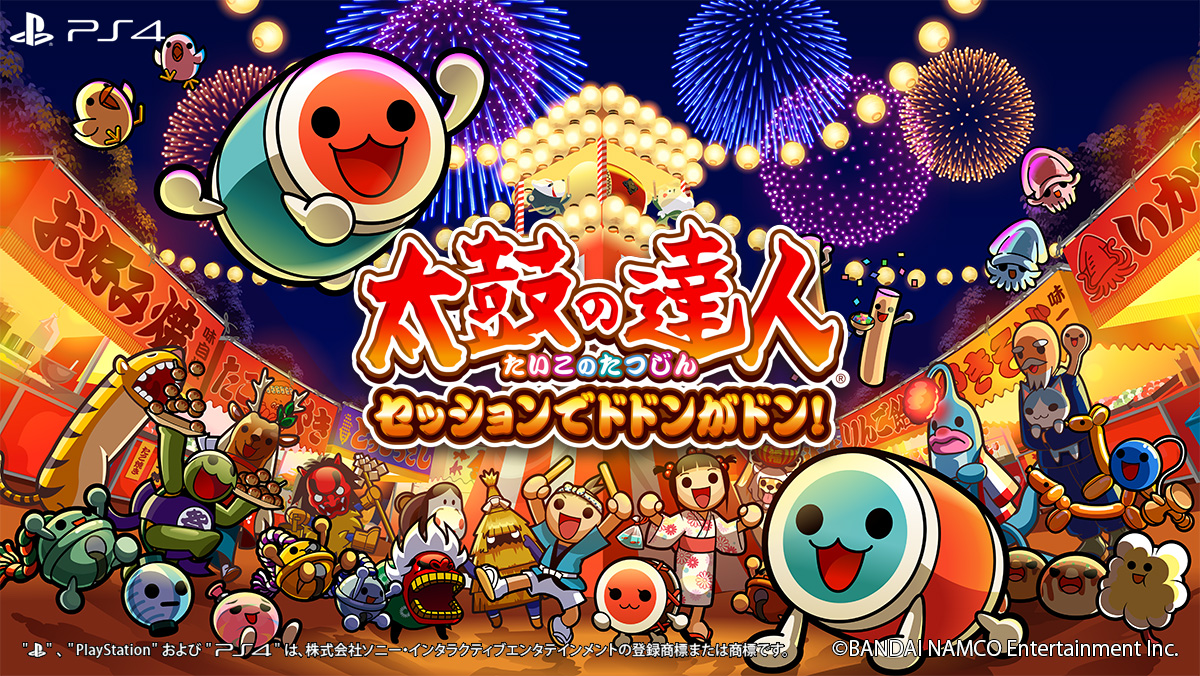 The title says it all, so venture with us after the jump for the final pre-release default song notices for the incoming PS4 Taiko game!
Newly Confirmed Songs
(
Red = NEW
/
Blue = Console debut
)
Classic
  ハンロック Hanrock
  ウィリアム・テル序曲 William Tell Overture
  クラシックメドレー(ロック編) Classic Medley (Rock Ver.)
Namco Original
  トラストゲーム Trust Game
  マジカル・パフェ Magical Parfait
三瀬川乱舞 Mitsusegawa Ranbu
そつおめしき・ふる Sotsu Omeshiki Complete
  No Gravity
  VICTORIA
  天狗囃子 Tengu Bayashi
  タイムトラベラー Time Traveler
  黄泉のイザナミ Yomi no Izanami
  東京ソーダ 8Bit Edit Tokyo Soda 8-bit Edit
  夢幻の蒼空 Mugen no Sora
  合唱スタボーフェ! Gasshou Stabofe!
  Fly away
  豊穣弥生 Houjou Yayoi
  エンジェルドリーム Angel Dream
  ユウガオノキミ Yuugao no Kimi
  桜花爛漫 Ouka Ranman
  Red Rose Evangel
  毒LOCANdy♡ DokuLO CANdy♡
  さいたま2000 Saitama 2000
  まださいたま2000 Mada Saitama 2000
We can also confirm our guess/leak from the TaTaCon bundle: the newcoming Game Music
Urban Striker
is indeed the one track from Critical Velocity.
One last clarification this blog entry gives us is about the 6-song-pack pre-order deal: the Season Pass-y formula comes at a discounted price for early buyers that purchase it before the game's launch, giving off the 6-pack deay at 2500 Yen (tax excl.) instead of 3000 Yen.
Link to original post