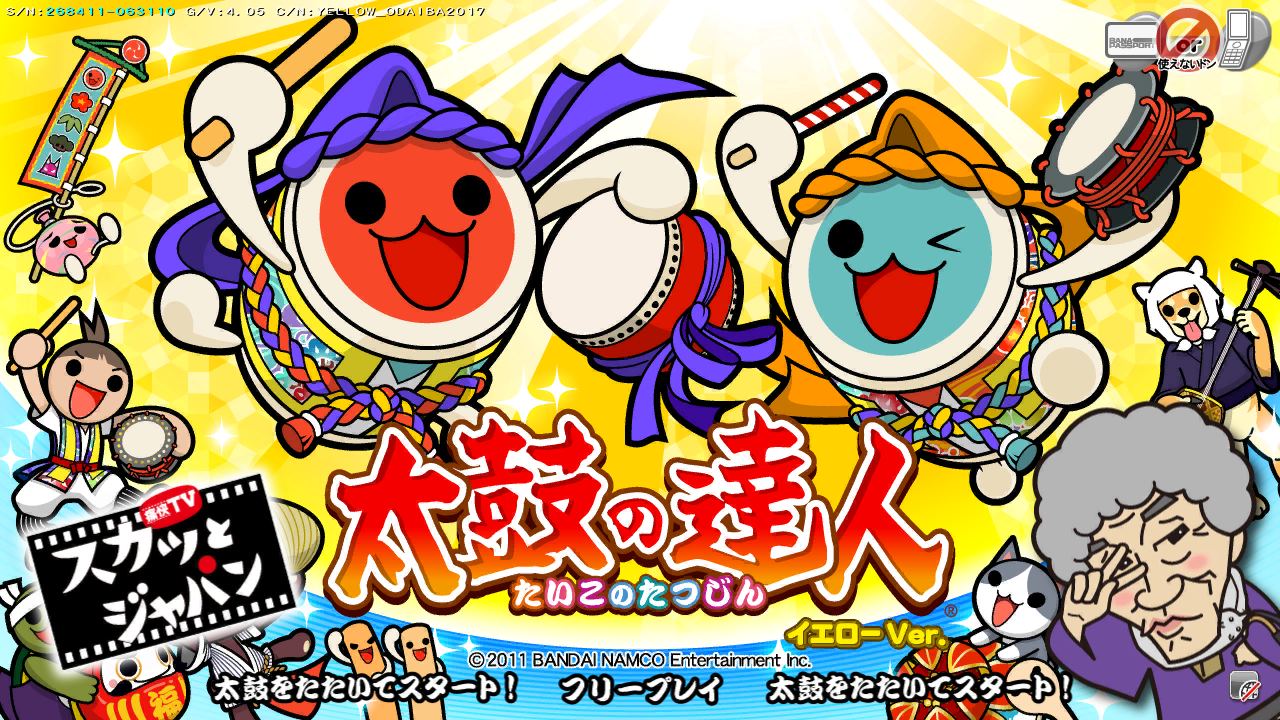 The latest publicly-available Pokemon-related won't be the only new thing coming to Taiko gaming this Saturday, as a new limited licensed song is planned to be playable at selected loc-
wait a minute, what's, up with that granny invading the Taiko Yellow logo?!?
...
Actually
, that is related to the identity of the limited song in question! Fuji TV studios will be bearing some promo Yellow Version arcades, containing some popular song licenses as well as an "Ultra-Limited" collaboration song that ties in with the Variety show
Tsukai TV Sukatto Japan
(痛快TVスカッとジャパン).
Every visitor to the Fuji TV headquarters that will visit the limited "Obachan's Dream Continent 2017" area at the 22nd floor between July 15th and August 31st will be able to try out
Sukatto Bachan no Uta (スカッとばあちゃんの歌)
, the latest event-exclusive track of the Yellow Version period.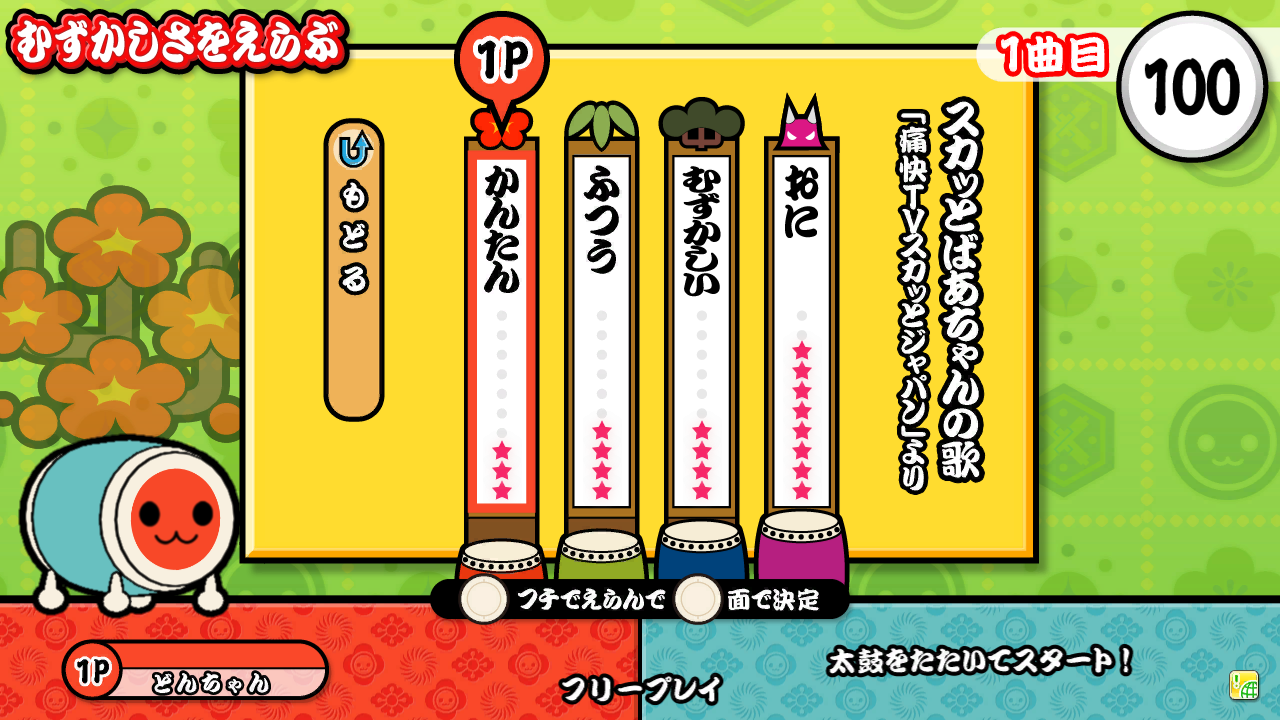 What's more to this deal, however, is that this event-exclusive track will be featured in its full version form, making it a first for the ongoing HD arcade generation. Stop by if you want as Taiko plays will be free, but be reminded that you'll have to buy a 1-day ticket to the limited amusement area first!
Link to original post