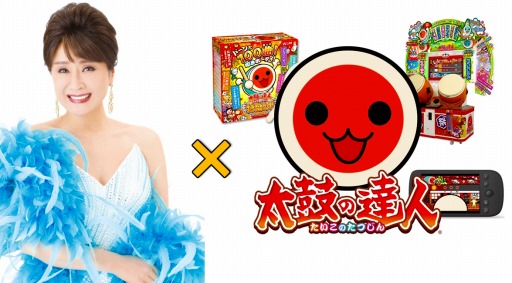 Taiko no Tatsujin is collaborating with singer
Sachiko Kobayashi
(小林幸子)! Other than being an enka singer with decades of experience, since recently she even embraced the new culture and got quite active of NicoNico Douga, performing covers of famous Vocaloid songs and more.
Relatedly, the song of the collaboration is
Sachi Sachi ni Shite Ageru ♪
(さちさちにしてあげる♪), from her mini-album of the same name released just this August in Summer Comiket (86th). If the song title reminds you of anything, you'd probably be right because it
is
a cover of the Vocaloid classic Miku Miku ni Shite Ageru ♪ (which is also on Taiko) with different lyrics and style. Check out the
official PV on Nicovideo
!
The song will hit arcade, console and smartphone Taiko no Tatsujin games at different times starting from Spring 2015. Kobayashi will also appear in-game as dancer, even changing her outfit in the middle, true to her "Last Boss" nickname. The outfit design to be used will be openly decided via a contest later.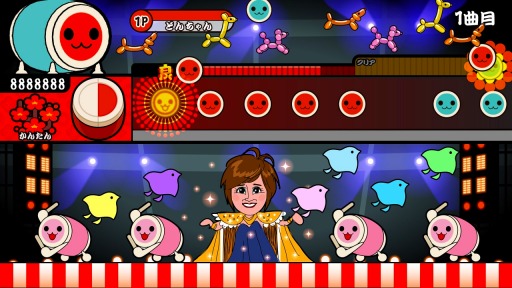 The "outfit" is just a quick placeholder here, but that is approximately how it would look.
Namco's original press release