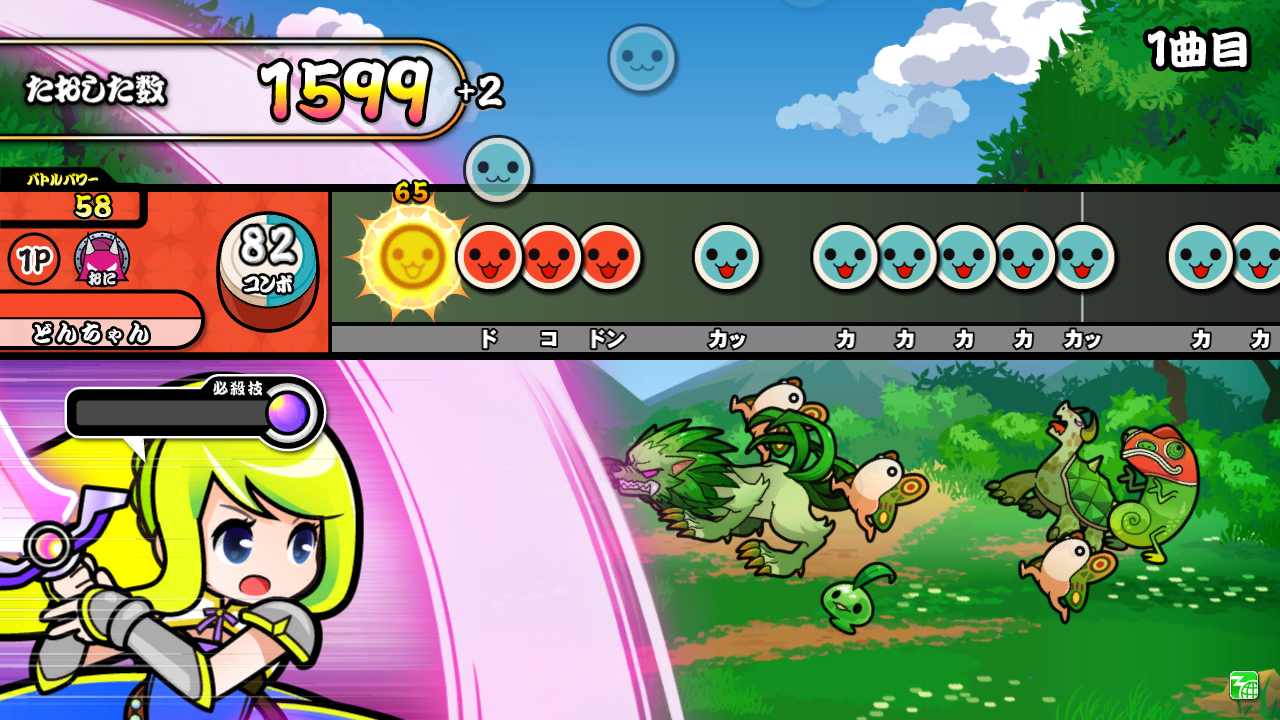 Okay, I'll try to refrain from making Amitie puns
With
yesterday's first-hand news
on the Performance Battle Mode, there of course must be a version update on
June 27
to add them in. Today's official Namco Taiko Blog talks about just that.
But first, the song list!
Blue ver. Version Update: June 27 2018


Title

W
Sayonara Elegy

NEW!


さよならエレジー
★?
★?
★?
★?
--

W
Hibana

DECO*27 feat. Hatsune Miku

NEW!


ヒバナ/DECO*27 feat.初音ミク
★?
★?
★?
★?
--

W
Asu no Yozora Shoukaihan

NEW!


アスノヨゾラ哨戒班/Orangestar feat. IA
★?
★?
★?
★?
--
"W" means the song is supported in Issho ni Waiwai Ensou, a placeholder before we make a special icon for this.
The next Blue Version update checks in with three new licensed songs, two two of which boasting their own promo snapshot!...kinda. Buried in a
semi-secret page
in the official blog is a picture for the two new Vocaloid songs, which will probably make its way to the Taiko arcade's official website in the coming days.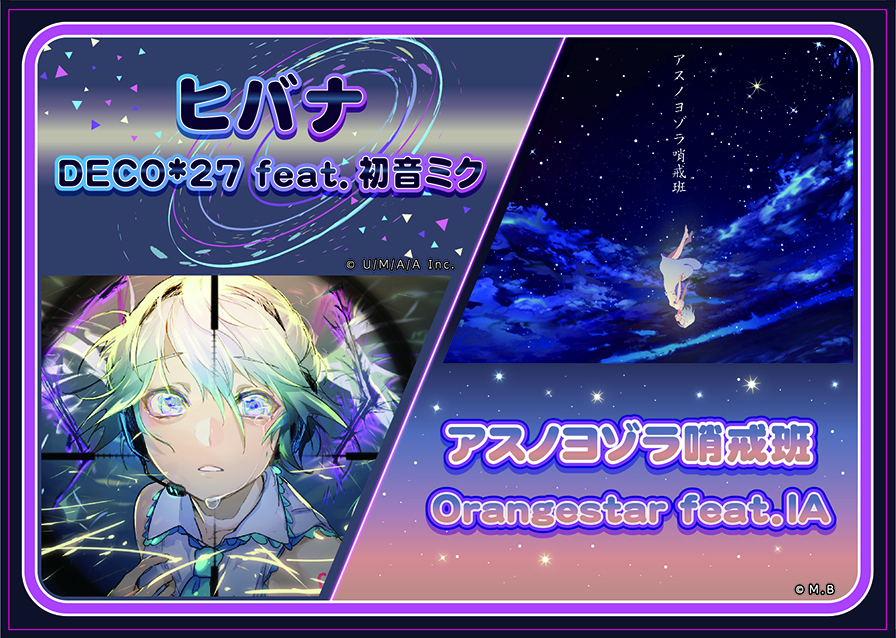 Performance Battle Mode: Addendum on Difficulty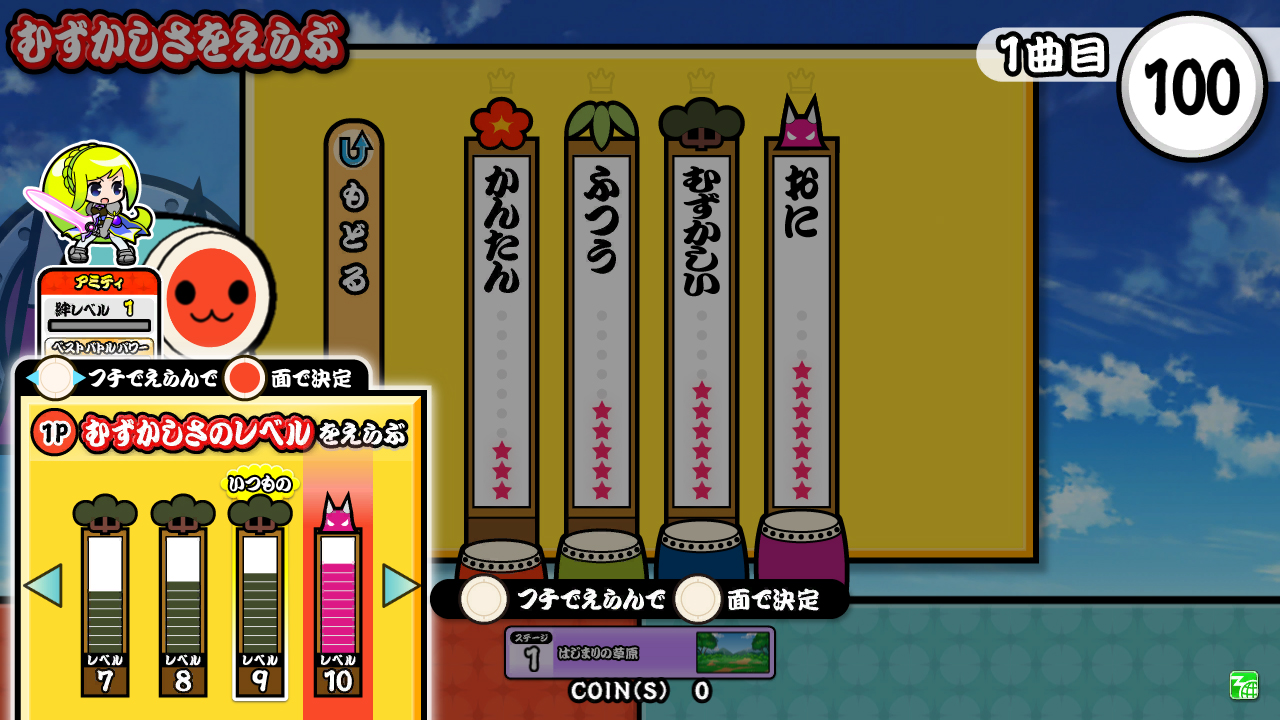 Aside from bringing the Taiko RPG-ish mechanics from the console/portable games to the arcade scene, the highly-anticipated Ensou (= 'Performance') Battle mode will barge in with some exclusive notechart sets, thought out as the 'middle ground' between two of the main difficulty settings. Want to play a song's Oni mode but it's still hard for the player to keep up with the notechart? Now it's possible to choose between a slightly-harder alteration to its Muzukashii setting and you're good to go!
While this feature is mainly thought out for the Muzukashii-Oni players, there are also "middle ground" notechart alterations between both the Kantan/Futsuu and Futsuu/Muzukashii gaps; however, the number of difficulty alterations available is different -both in quantity and difficulty degree- for each song. It's also important to mention that the Performance Battle's unique difficulty setting approach makes it so that no scores and crowns are registered for the player of this new mode.
Here are some more images of the Performance Battle in action from today's blog entry, starring Don-chan and Amitie, the Results/Level-Up screen and an overview of the available worlds in this mode.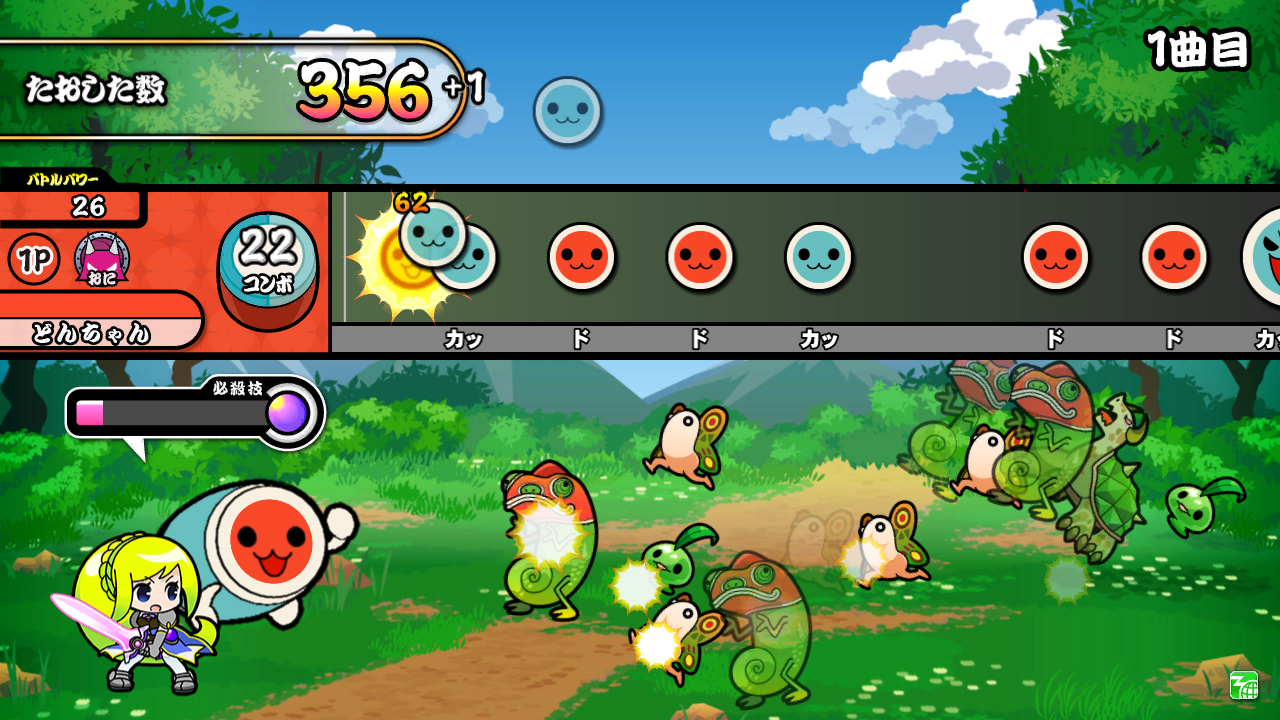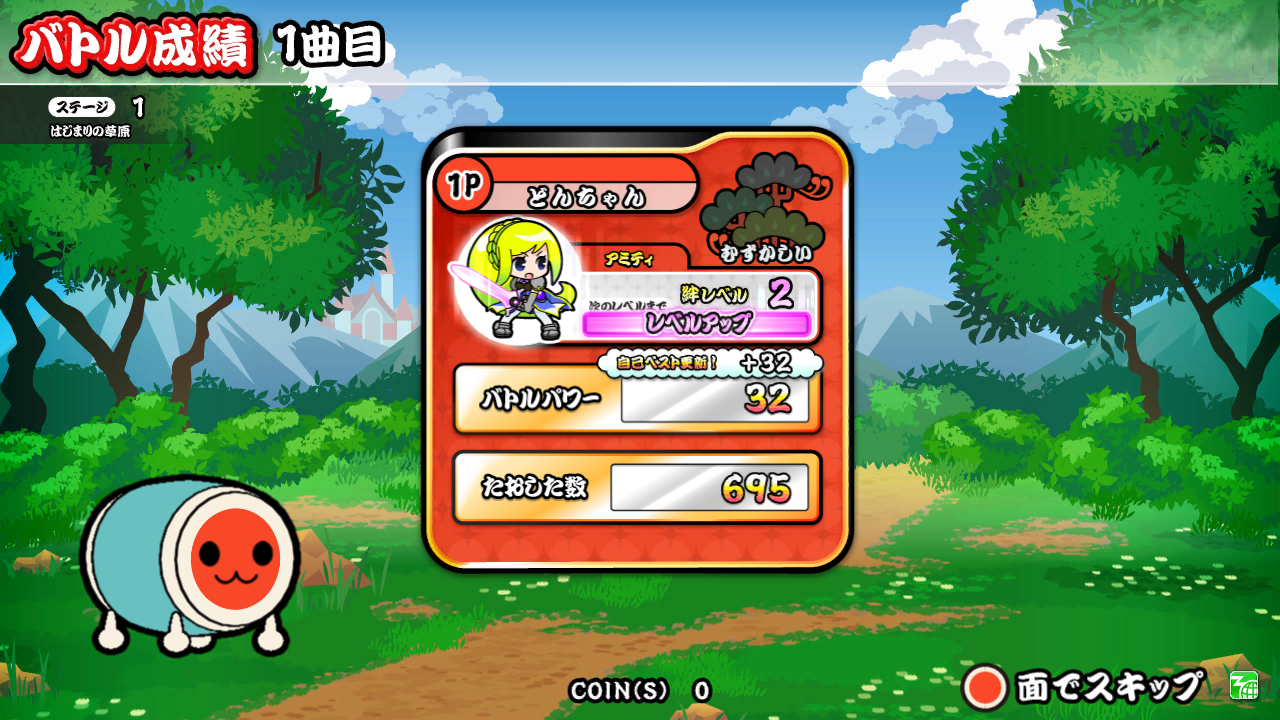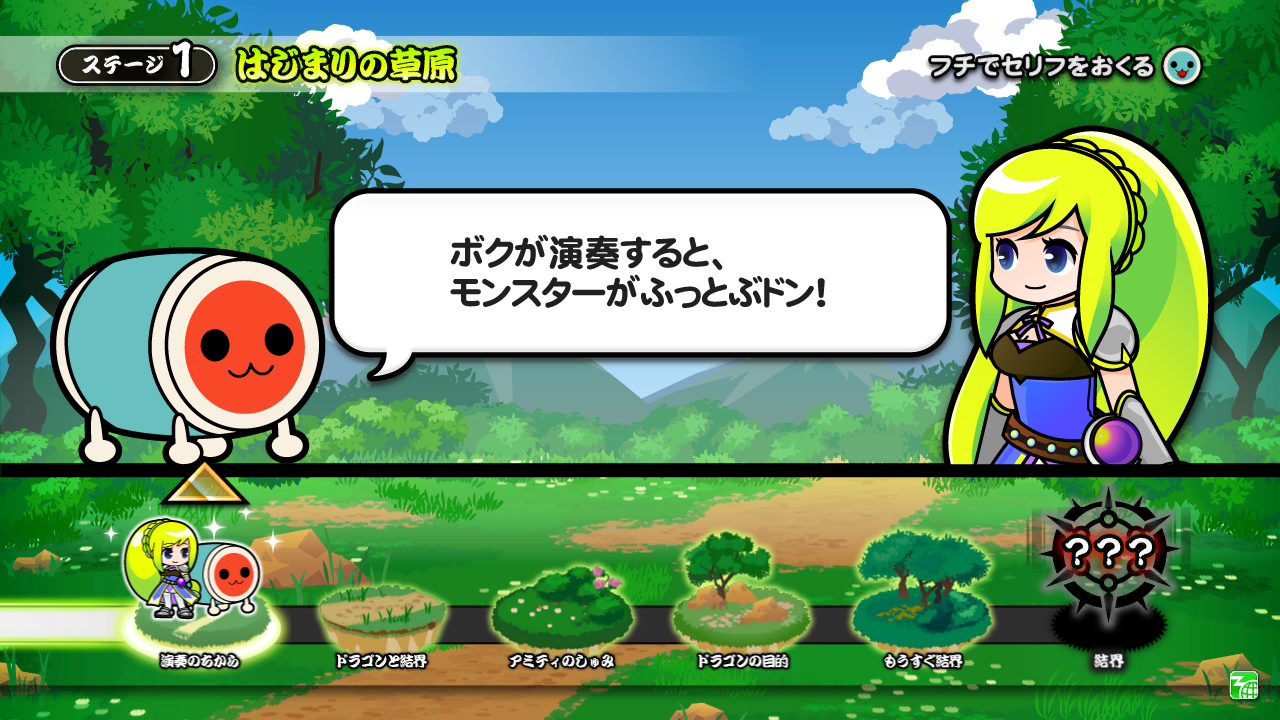 Next-gen World Hobby Fair '18 Summer, Revisited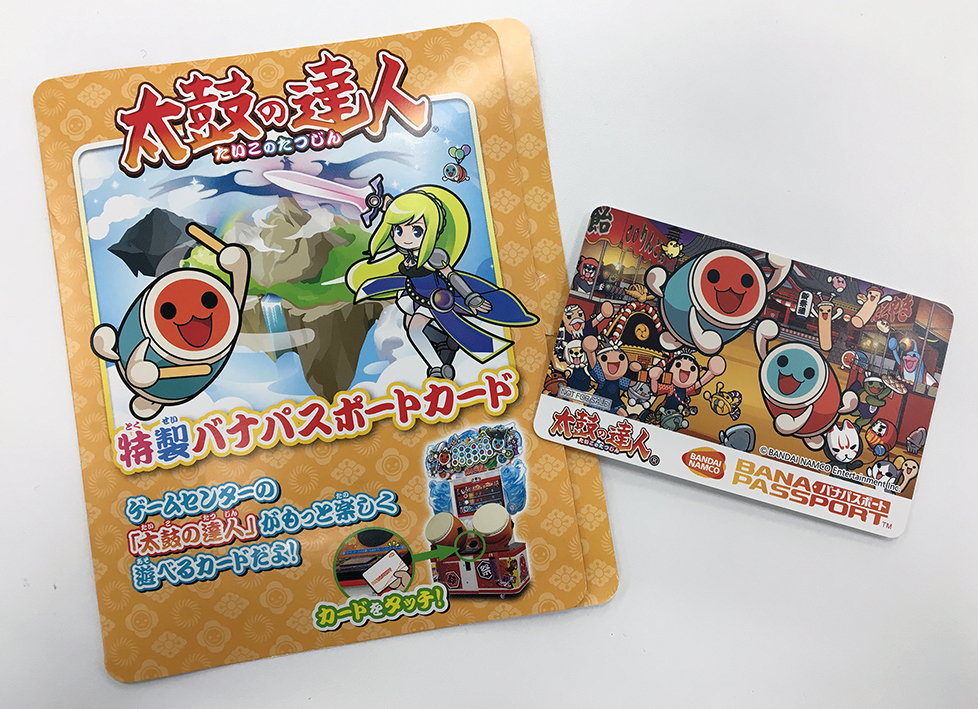 In addition to the event-related inclusion of Nintendo Switch Taiko demo kiosks (
of which we already talked about last week
), the World Hobby Fair '18 Summer will also have Blue Version arcades, starring the Performance Battle update days in advance of its public release. The first attenders to try out the Blue Version arcades will also receive the limited-edition Banapassport card which is also shown in the picture above these lines.
Link to original post