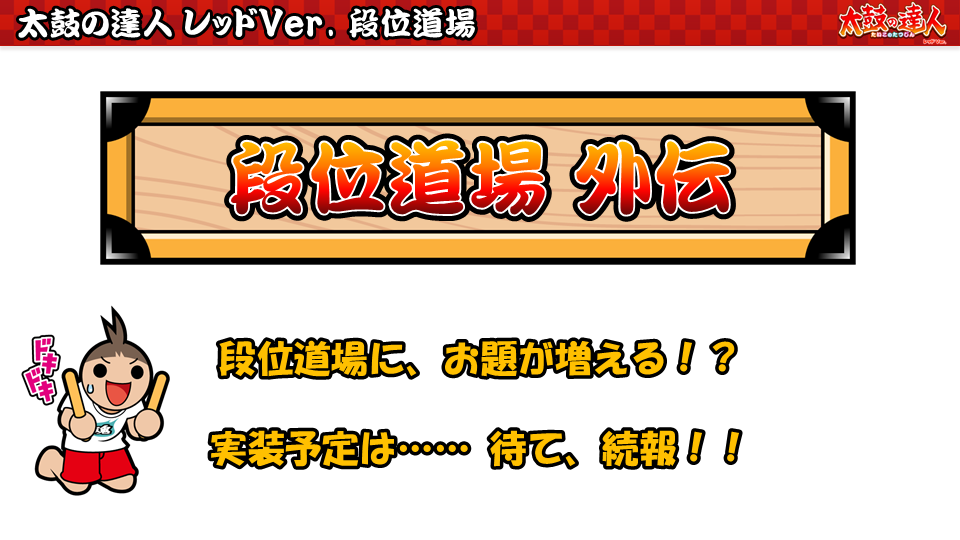 Today's main subject on the Taiko Team's official blog is Red Version, as we take another look at the Dojo Ranking Gaiden (lit. 'Side-Story') feature and November 2016's Don Challenge goodies.
For a brief introduction about the new Dojo Ranking feature, the Gaiden series of trials is more incline into being a secondary set of trials from the main ones, as these are linked in difficulty terms to one of the official ones and clearing it doesn't unlock any additional course, as it will remain a feature of the main ranks' completion. Gaiden rank clears will still net some special unlocks in form of special titles and such! According to the Taiko Team, the feature is set to be released in the next Red Version software update.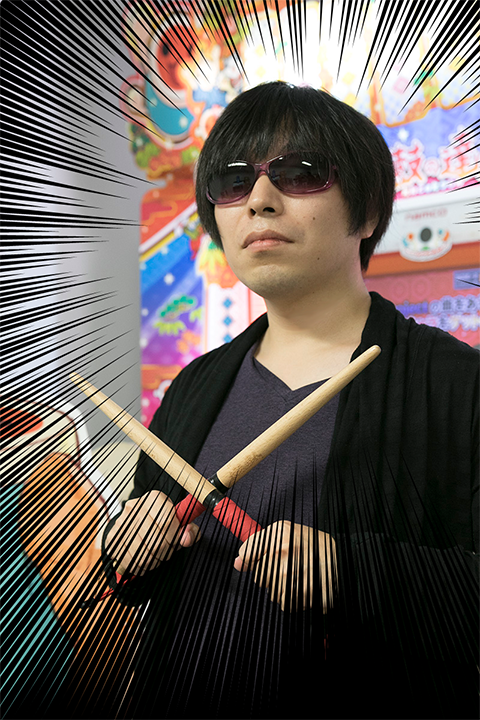 As decided by the Nicovideo spectators during the last livestream, one of the first Gaiden courses will feature a challenge themed after notecharter Dark Attribute (闇属), also shown above. He was kind enough to share with us a result screen for his course, too!

With the total number of notes being 1998, is that a reference to something, like a specific year?
--------------------------------------------------------
In (arguably) less exciting news, Red Version's DonChare monthly feature is set to port content from past Taiko titles to the arcade scene for the 4th month in a row, as we're greeeted with a familiar-looking armor with horns. Play once in November for the headgear and buy the body part on the Rewards Shop for this month-limited combo!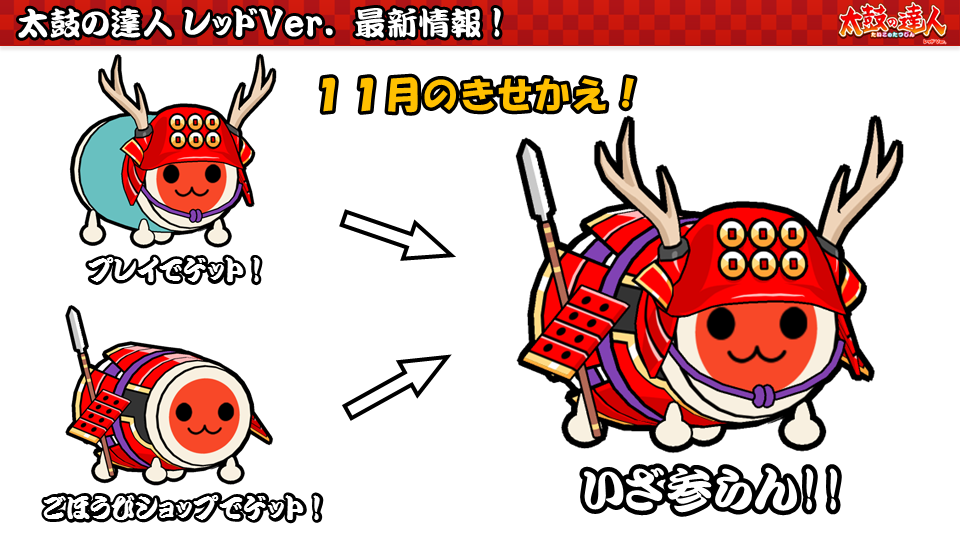 For some more revival action, November's unlockable song is
Taiko Ranbu Kaiden
, one of the not-Garyoutensei Namco Originals to have forked paths on all modes. Will the scoring glitch from its most recent console outings be fixed, this time around?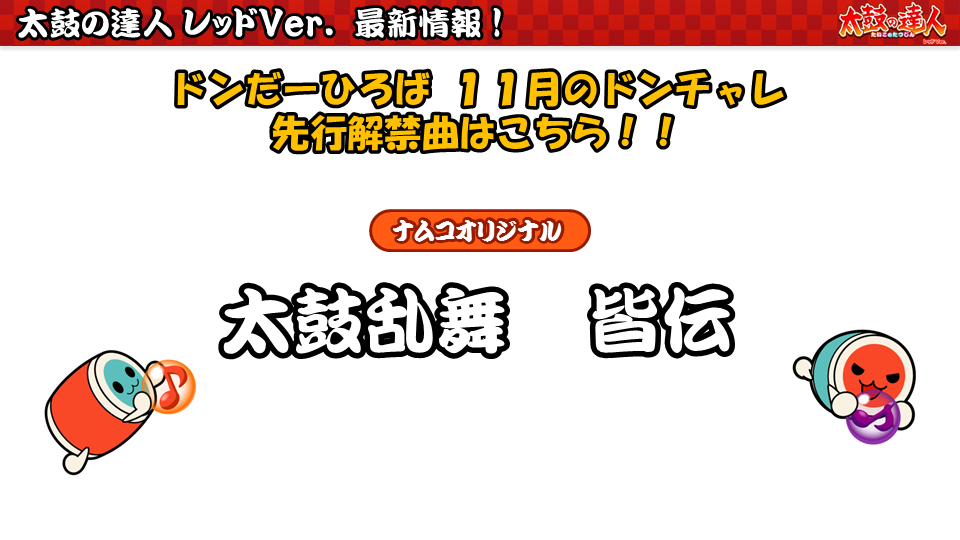 Link to original post