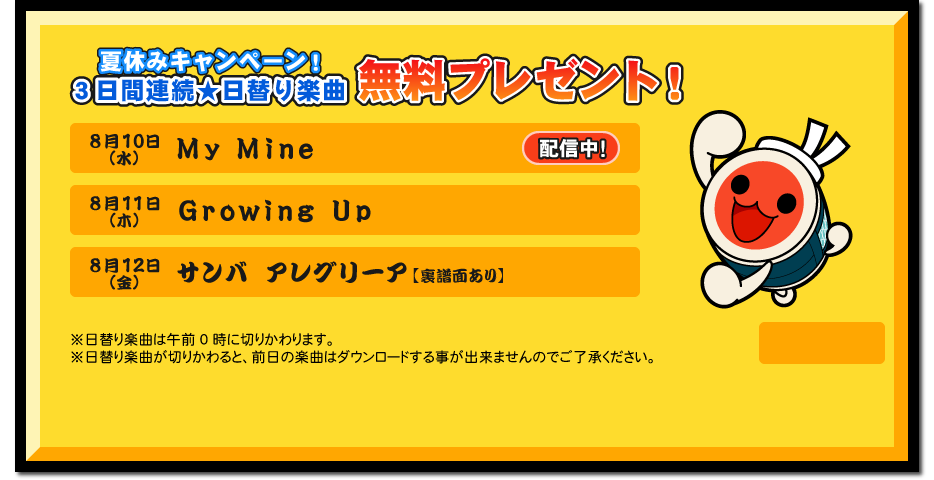 For three consecutive days in the midst of the summer heat, get free downloads (and for keeps) of one song per day on the iOS Taiko Plus or Android Taiko Plus STH.
August 10:
My Mine
August 11:
Growing Up
August 12:
Samba Alegria
(+ Ura)
Link to original post
Site Note PS. After the renewal this week, it appears that the Taiko no Tatsujin Official Blog also host other general announcements (like this one) outside the usual weekly posts by Etou/Daifuku etc. We here will only put those weekly posts under our normal Taiko Official Blog format with the tag "official".