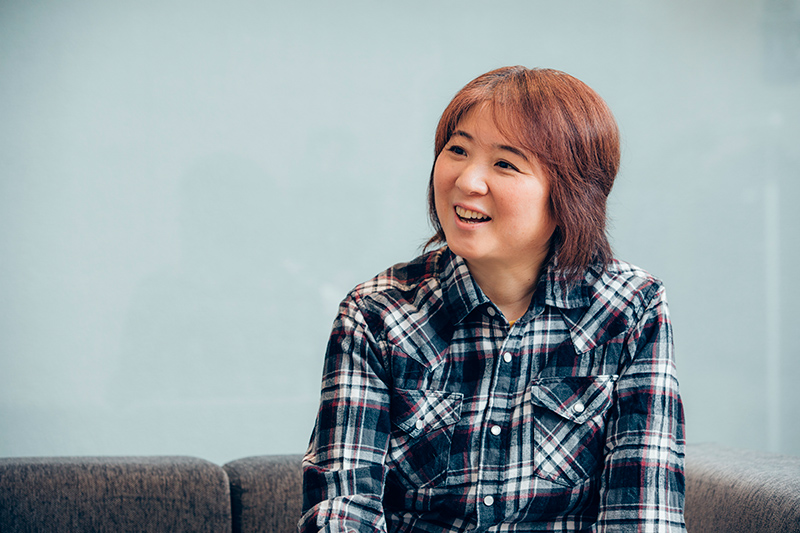 Born March 5, 1967, Ayako 'AYA' Saso (佐宗綾子) is another of the biggest names from the SuperSweep Records label, due to the many collaboration works with its other members since the last few decades. Not only she can boast a similar career road than the one taken by Shinji Hosoe (started as a Namco employee, then working for Arika and subsequently a member of the SSR label), but she has also collaborated with Hosoe and Nobuyoshi Sano in a number of ways, either being part of OMY (Oriental Magnetic Yellow, tribute band of Yellow Magic Orchestra) or as a stand-alone composer contributor for the label's many albums and projects.
While not as recurrent as MEGA in terms of rhythm game appearances, AYA still managed to score musical recognition in many rhythm game franchises, with a huge portion of her rhythm game-related works appearing in ARIKA's music titles.
Game Music
Kamikaze Remix
Where is the Target?
Namco Original
X-DAY2000 (co-composer)
Rumble Ranbu (らんぶる乱舞)
Lightning Passion (らいとにんぐ ぱっしょん)
Samba Alegria (サンバ アレグリーア)
Other Music Games

Beatmania IIDX
Wow Wow 70's
one or eight
Debty Daddy
DanceDanceRevolution
45 rotations
Sprite's dance
Technictix/Technicbeat
Days Dreamer
Rambler
Inside One
Earth Will
Visited Alone
Dizzy Dog
L7-A2
Hectic
Night Life
Crowded Town
Phone Dead Room
Groove Coaster