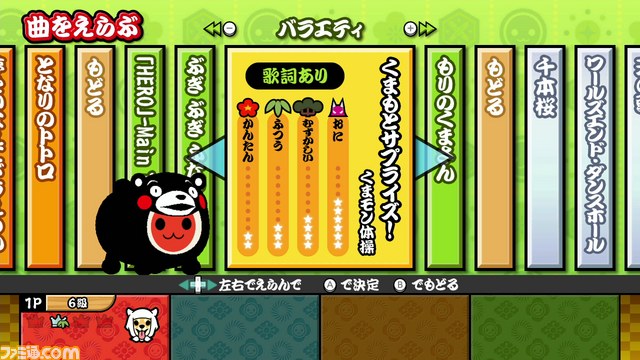 Starting from today, every major Japanese gaming-related website has started talking about the reveal of Taiko no Tatsujin Tokumori, with the help of the already-known image set from the Famitsu scans and others being completely brand new. Among these, there's a brief look at the game's starting Variety section that portrays the return of a popular Children/Folk song...
After gone missing from the home console scene since the first Wii Taiko game,
Mori no Kuma-San
will be back on Tokumori, possibly with its peculiar Ura mode as unlockable goodie! This brings the partial songlist total to
29
, still lacking of any names from both the Classic and Namco Original genre.